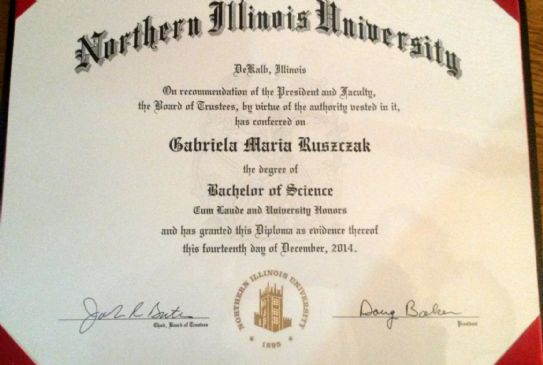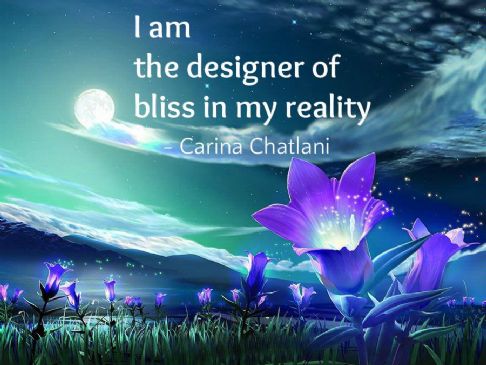 I have 45 pics in my gallery

Awards

March Madness!
March 2nd... Spring really needs to get here! I have started walking again but tentatively, since there is still a lot of ice covering the sidewalks where I live. I began March with a perfect tracking day! So I am confident those pesky holiday five (pounds) will be gone by the end of the month and I will be back on track!

January 24th... Gosh darn it - If I would just stop putting things into my mouth that I know I shouldn't be eating or drinking re-losing those pesky five ...
March 2nd... Spring really needs to get here! I have started walking again but tentatively, since there is still a lot of ice covering the sidewalks where I live. I began March with a perfect tracking day! So I am confident those pesky holiday five (pounds) will be gone by the end of the month and I will be back on track!

January 24th... Gosh darn it - If I would just stop putting things into my mouth that I know I shouldn't be eating or drinking re-losing those pesky five pounds wouldn't be so darn hard! But alas, I haven't been able to sustain my obedience for more than one meal at a time. However I have reworked my resume and there is a Regional Job Fair next week in Rockford, so my job prospects are looking up. I know that once I start working I will have less time to ruminate over eating.
If only the ice & snow would melt a bit faster I could take advantage of these mid-30s temperature and take the dog out for a nice long walk - but I dare not venture out onto the slippery sidewalks just yet. I always end up injuring myself when I fall... I am still waiting for my degree (the personalized fancy one) to come in the mail (I will take a picture and post it when it does). But even in the face of all these self-fulfilling setbacks (like going to my last interview with a simply terrible, unprofessional resume and not being ready for the questions) I have not lost my optimism that this year will be fabulous and transformative in many areas of my life. By this time next year I want to be at my goal weight of 135 pounds. I know this is realistic - now to just get all the different parts of my emotional self in line for this goal.

January 12th 2015... The New Year has begun - we are now beginning its second full week. The weather has made it virtually impossible to walk with my pooch so I am struggling to lose the five pounds (yes, only five!) that I gained over the holidays. I have indulged in too many sweets - too much coffee with creamer (instead of black) and too many rich savory foods. SIGH - I know what I must do, but my self-discipline is weak from so much feasting and emotional eating...
I am at the point where I am trying to be patient with myself and yet hold firm so that at the very least I don't gain any more weight while I wait for my internal fortitude to return. I have gathered together my exercise videos - now I just have to re-dedicate myself to my fitness and do some of them until I can return to my twice-daily hour walks... as it is I need to seriously consider upping my physical activity - the walking alone is becoming too easy.

December 26th... Christmas was wonderful! Secret Santa gifts, dinner at my youngest son's girlfriend's parents' house, even a gift from my sister Angie! My weight has been stable - trying to hold my weight steady (or within 5 pounds) all through the holidays. I am looking forward to beginning 2015 on a high note... with more fitness, and exerting greater discipline over my eating.

November 18th... Today is my 6-year SparkVersary! Six years and a million miles of changes. So much has changed in my life since I began my journey here on November 18th 2008 -- I am now a widow, I have endured other family losses, my oldest son got married, my other two sons got "attached" and now I am about to graduate from Northern Illinois University with my Bachelor of Science degree -- and in that time I have lost 70+ pounds and gained an entirely new attitude towards my body and fitness... and that's the short version! Thank You, Thank You, Thank You!

November 14th -- I am struggling to maintain my weight in the face of my body staging a general fibromyalgia revolt. I have been depressed and anxious lately -- and the frigid weather has limited my ability to walk the dog -- although I still try to get out at least once-a-day. I am in the last month of my final semester and money is extremely tight... but this is real life, eh? Sometimes I hate being a grown-up...

October 10th... I am at my lowest weight in decades - 159-1/2 pounds and I feel amazing! I walk my pooch at least once a day and frequently we walk 2-3 times for about an hour at a time. It has really benefited him as well - he has slimmed down and the vet is thrilled with his physical condition. But still I have one quandary - although my calories intake is good I can't seem to eat withing my "fat percentage" allowance to save my life - HELP! I just don't know how to get this one number down and I have a sneaking feeling that I would really jump-start my weight loss if I could just master this... Does anyone else have this challenge? And what did you do to tame the "fat beast"?

August 18th... 161-1/2 pounds... I am stunned speechless and overjoyed. I am beginning my last week of summer vacation from school and there are a million things to do. My new short-term goal is to be under 160 pounds by my birthday - September 9th. I know what I must do and how to do it - now I pray for the fortitude to carry out this newest health-project. Two-and-a-half pounds in three weeks is entirely doable within a healthy approach to being fit and eating clean.

August 10th... I weigh 163 pounds and am doing well in all areas of my life. School starts in only two weeks. My stress level is lower and my fitness level higher. It has been a good summer - not too hot, not too humid - perfect for long walks with the pooch. Still clearing and cleaning but the house looks good. I have accomplished much this last month and am in no way-shape-or-form ready to stop. I have reached a point of contentment that only a few months ago I would have thought impossible.

July 5th -- I haven't weighed this in decades - I am 167-1/2 pounds on my super-accurate (even when I wish it would cheat) digital scale. I feel better and look better. Walking the dog three times a day has definitely helped, as has the increase in daily activity - turning housework into exercise.
It's been a hectic summer with lots of ups and downs, but this is definitely one of it's highlights! Soon there will be more to blog about here on my Sparkpage, but for now I just wanted to share my joy. I know tracking my food and staying active on SparkPeople has definitely helped keep my spirits up and me focused on fitness!

May 10th... the School Semester is over, and I am looking forward to spending more time concentrating on my fitness and also my physical space. I did very well this semester, but all of the grades have not yet posted. I am ecstatic to weigh 169 pounds, although I am not stopping there... I just need to decide a new short-term weight loss goal for myself. I know I definitely want to start taking long walks again - this is the perfect time of year for that and I have much to think about over the summer.
Soon my oldest son and his wife will be moving out on their own, my youngest son soon to follow... time to really set some new personal goals for myself. Although I am still really hoping to graduate this December, my grades will make that determination for me. Tomorrow is Mother's Day and I know that some of my sadness revolves around my missing my mother, my husband, my brother... holidays are still hard.

April 12th, 2014 -- A gorgeously warm spring Saturday makes this the perfect day to clean house! My cold is almost gone and I am ready to tackle the dusty recesses. Over the last week I was able to weigh myself and I am down 4-1/2 pounds to 173-1/2 pounds. Being sick contributed to that, of course, but I am hoping that by keeping active and watching my intake I can make this last weight loss permanent and continue on to my goal of breaking the "overweight" barrier of 169 pounds.

March 6th... I just had to share my "before" and "after" numbers from my doctor's appointment last Friday:
09.13.2013
Weight: 91.7 kg (201 pounds)
Blood Pressure - 122/74
02.28.2014
Weight: 81.2 kg (178 pounds)
Blood Pressure - 118/68

February 15h... I finished the Fall 2013 semester with a perfect 4.0 and made the Dean's List at NIU! This long, cold winter has dragged on for weeks, alternating between brutally frigid air and snowy days but there is a thaw predicted in the weathercasts for next week and every pore on my body is ready for some renewed warmth. I have lost another pound - so I am down to 178 pounds and I am thrilled! All sorts of things are swirling in my brain as I start to look toward the next season and what I want to accomplish. I am still tracking and in fact switched my food tracker to take into account exercise calories burned in its computations of each day's allotted calories.
In anticipation of warmer days to come I have changed my background to colors reflecting sunshine and warmth. It might just be wishful thinking at this point - but a little hope is never misplaced. I wanted to get my homework done, but anxiety and the two dogs competing for my attention put those plans on hold until later this evening, once others are home and can take over the care of the puppies. But my mood has lifted as the hours have passed today, and it feels good to get out of the doldrums.


January 31st 2014 -- I weigh 179 pounds - only ten more pounds to go before I move from the "obese" category to the "overweight" category! School is going very, very well and my moods have remained upbeat even through this long stretch of frigid weather and cabin fever. I am sooo looking forward to the warmth of springtime so I can start walking outside again.

12.26.2013 ~~ Crazy, Crazy Christmas... filled with deepest loneliness, unbelievable worry, warm conversations, spirit lifting, profound moments of faith, small giggles, many hugs, delicious food, and finally... great joy and a grateful soul... PEACE TO ALL!

December 7th: I am almost done with school for this semester, and my work is caught up and I am ready for my finals. Only one more day of actual class attendance and then I will have a few weeks to collect my thoughts and make plans for 2014. I have lots of plans and ideas in mind for next year.
I am still logging my food every day and, for the most part, still staying on track. I even received a "perfect attendance" award last month - my very first! My weight is stable at 183 1/2 pounds, and while I would love to lose more weight before New Year's, if I just maintain my weight during the holidays I will consider it a success. I really want to start working out at the NIU Fitness Center next semester - I just have to plan out my time to allow it. Life is good right now, and my days have been very productive and satisfying despite the pressures of finishing school, my sister being sick again, and the holidays fast approaching.

THANKSGIVING DAY… Thursday, November 28th… I woke up early this morning, having gotten a good night's sleep. I immediately began to think about the meaning behind this day – as I do every year, in part, I think, because I am a writer and archivist of the family. Two-thousand-thirteen was a tumultuous year – Angie has been sick and in-and-out of the hospital since early January; Ashley, Stephan and Daisy moved back into my house in early summer and are now waiting to hear if they have a house of their own; Christopher is in the first serious romantic relationship I have known with Chelsey; Erich is approaching his first Christmas as MPU Lead at Sears; Chris H is once again working, and he and Nick are still with me; and I returned to school at NIU in the Fall despite reservations about Angie's health, and have enjoyed every moment on campus, relishing the independence that my actions presage.
Events in the lives of our extended family also took center stage at various times during the year – Kathy was diagnosed with Breast Cancer, and underwent surgery; There were many births among the rented kids and their growing families – Jeff and Olivia Mueller welcomed a new little boy, as did Jennie Irving. Ryan and Sara Rodgers welcomed a little girl, as did Lila and her husband. Sean Rodgers and his wife, Ashley, welcomed a second little boy into their family as well. Paul Fina received his Doctor of Pharmacy degree. Rose Carr celebrated 10 years cancer-free and Sara Rodgers celebrated her 5 year cancer-free re-birthday. For the last couple of months there have been 8 adults, 2 dogs (for a while it was three), 8 cats and a turtle named Frankie sharing 1311 N. Church Street and although there have been some rough patches, we haven't killed each other yet.
My Papa has been gone 41 years and Erhard's mother, Lina, has been gone 17 years, both October 18th; Erhard's father, Joseph, 13 years June 15th; Mama, 6 years May 12th. Erhard, was gone, 2 years this October 13th; Steve, a year September 22nd, and Mike Ruszczak a year September 26th. Praise the Lord; we lost no one this year, although Angie did give us a series of frights with her health. Time has dulled some of the edges of sorrow, but never for more than a few heartbeats at a time. Yet we survived. We laughed. We celebrated. We moved forward.
I have been so blessed these last twelve months, rescued from disaster and my own devices more times than I can count. My faith in God and his angels has been made stronger; my love for those I call my children, and rented children deepened beyond even what I could have understood just a year ago. My extended family, my friends… whatever is good and holy and sacred in my life I have once again been shown is best expressed by your love, your faith, your assistance. I am fortunate that my daughter-in-law, Ashley, whom I adore, and I have become even better friends since she has lived under my roof – to her immense credit in putting up with all of us.
To say I am thankful seems trite; the actual emotion runs so much deeper. I have learned to not take anything for granted because over the course of this year there have been many times when even putting together a complete meal was a greater challenge than could be met on some days. We came very close to having utilities turned off and had health concerns unaddressed, sometimes for weeks. Automobiles didn't always cooperate with our budgeting plans and long-deferred, but now pressing household maintenance threatened to completely disrupt our lives. Yet we came together and persevered, and triumphed in both large and small ways over the challenges presented to us. Without my family, extended family, and friends, tough times would have been catastrophic.
There is little editorial to add, words fail to convey everything I feel, yet as a wordsmith, they are the tools I have been given to communicate my love, my appreciation, my awe. There has always been some debate as to the exact details of that first Thanksgiving, who brought what, who was present… but at the center of that story is a cautionary tale of pride broken into humility and elevated to gratefulness – our own lives, my life mirrors that process, sometimes daily. As we gather with family and friends this day… May serendipity surprise you, may the Lord bless you… may the joy be overflowing…

September 5th 2013... I am back at school and deliriously happy and productive. Better still I am sober, starting to exercise, and making some profound emotional changes with respects to how I view life, eating, and adhering to a "LIFE PLAN" instead of "DIETING" ~~~
By the end of this month it will have been 1 year since I regularly logged my food intake, or even refused myself unlimited quantities of foods I know are not in my best health interests. Gave myself the toxic permission to drink too much too often...
It will also be 1 year since my beloved brother, Steve, died... and quickly approaching the 2-year anniversary of my husband, Erhard, my lifelong soul-mate and 30+ year heart's companion's, sudden death in October of 2011. I still grieve deeply and quietly.
AND I know I must move forward - in life, with school, and by regaining my emotional AND physical well-being. I am returning to counseling, and as of October 1st will re-assess how I can best use this SparkPeople site to achieve my goals. I ask for your prayers, encouragement, and support...
EACH DAY -- FORWARD!

This is a copy of the letter I sent to the Admissions Department of NIU... I thought I would share it here because I think it sums up succinctly what the last two years have been like...
I began the Fall 2011 semester with a 3.893 cumulative GPA. I enrolled for 15 hours of coursework that semester – all of it at the Honors level. Sadly, one-third of the way into this semester, on October 13th, 2011, my beloved husband of 30 years, Erhard Ruszczak, passed away suddenly from a massive stroke. Two days later my oldest son, Stephan, an alumni of NIU just that past May, got married. It was an intense emotional weekend that left me ill-prepared to return to my studies while managing the affairs of my now devastated household. Erhard left no estate and financial worries crippled my thoughts even further. At the time of my absence from school I was achieving "A" level coursework in all of my classes. My professors were more than understanding (and still are) and I took all "Incompletes" for that semester with the idea that I would return in the Spring of 2012 and complete my degree.
During the ensuing holiday semester break my older brother, Steve Ruzic, with whom I had always been extremely close, went into the Intensive Care unit of the hospital with Wegener's Granulomatosis-induced kidney failure. He had been originally diagnosed during a similar episode back in 2005, and I became his primary caregiver and Power-of-Attorney. He had been remarkably stable and had regained the majority of his health at the time of this sudden downturn. I began the semester anyway; hopeful he would soon be back on his feet. I registered and began 10 hours of coursework, in which I again excelled academically. I also managed to catch up on some of my work from the previous semester, again with high marks. However, Steve's health continued to be precarious during the entirety of the Spring 2012 semester, as he went into the hospital many times and began tri-weekly dialysis. With the blessings, once again, of my earlier professors coupled with my now additional professors I again elected to take "Incompletes" and postpone my graduation until December 2012. Over the summer I planned to make-up as much work as I could on my own so that I could begin the Fall 2012 semester with as little residual classwork as possible. However as my brother's health continued to decline, I ended up spending the majority of my time in Chicago and away from my studies. During this time the "Incompletes" I took previously began to be changed to "F-s" as I was unable to meet the extended deadlines. My professors, however, continued to support me and assured me that if I completed my work, my grades could be changed.
Fearing I was straining my resources to the breaking point I opted to return in the Fall of 2012 with only 6 hours of additional coursework. Again, I began the semester well and excelled in my classes, I also managed to catch-up a little more with my previous work. Sadly, on September 9th, 2012 (my birthday) my brother collapsed while I was with him and had to be rushed to the Intensive Care unit of Illinois Masonic Hospital. Within a week his breathing had worsened (Wegener's is an autoimmune disease that destroys both the kidneys and the lungs) and he was intubated. I was now at his bedside continuously and my school attendance vanished. On September 22nd, at about 9:30pm he died quietly, after I had made the heart-rending decision to take him off life-support. I was crushed. As I was planning his memorial and handling his final wishes, I learned that my brother-in-law, Michael Ruszczak, had died as well – also unexpectedly – from pneumonia and Pancreatic Cancer, four day after Steve, on September 26th. Financially, I was bankrupted by the expenses of taking care of my brother's final wishes, and with no additional personal income, I found myself unable to return to school, even if I had been emotionally able to proceed. My grown children rallied to my support and I began, once again to make plans to return in the Spring of 2013. By this time most of my grades had converted from "Incomplete-s" to "F-s" although my professors were all still ready to allow me to finish my classes.
I made what came to be both a serendipitous and disastrous decision to not enroll for classes for the Spring semester because I no longer needed any additional hours and I planned to focus only on completing my work and graduating in May. What I could not predict at that time was two-fold, that my not returning to school forced the Bursar's Office to require full payment of the $3498.21 due the school because the converted "F" grades resulted in the school returning certain student loan funds, and that 2013 would open with my developmentally disabled baby sister, Angela Warner, being rushed to the hospital in full sepsis. She entered St. Anthony's Medical Center on January 4th of this year and has spent the vast majority of the last five months either in the hospital or in some rehabilitation facility. She nearly died several times. I am her legal guardian although she resides in an independent group home not far from me. Not only have I spent the vast majority of my time at her bedside these last 5 months, negating any attempt at schoolwork completion, but my emotional infrastructure began to visibly crumble as I was forced to make many of the same life-or-death medical decisions as I had with the other, now deceased, members of my family. Blessedly, happily, Angela has recovered and returned home just this past week. All indications are good that she will no longer relapse and I can once again return my focus to my schoolwork. During this time I have been in constant, if spaced, contact with my professors and also with Dr. Elizabeth Garcia of the Student Counseling Office at NIU.
My plan of action is three-fold. First, with the approval of some of my professors I will simply finish up my work for some of my previous classes, out-of-class, over the summer. This will result in some of those "F" grades being changed shortly after classes resume in the fall. Secondly, with others of my professors, I would like the opportunity to retake their classes since I spent an enormous amount of time out of their classroom and want to be able to fully partake of their respective areas of study. All of my professors are willing and would change my grade at the class's completion as long as this is administratively possible. Finally, If this plan is acceptable to you, and to the Bursar's Office, it is my understanding that the balance due the school would be negated by a combination of my having completed the previous coursework and having been approved for additional financial aid (with EFC of Zero) for the Fall Semester.
Please consider my request for readmission to NIU. I truly believe I can finish my degree within the year, and if it is at all possible regarding the changing-of-grades, to graduate summa cum laude in May of 2014.

August 17th, 2013 -- I keep resetting my weight tracker higher as I struggle to get the momentum required to return to logging my food. Even watching what I eat is becoming difficult. So much on my mind these days -- from going back to school (HURRAH!) to finding a source of employment, to managing my time effectively so I can get work done around the house.
I haven't lost my sense of purpose yet though. I am practicing being mindful of my inner self and focusing on that safe niche of contentment from which all productive activity springs. I repeat to myself daily that I am competent, that I will succeed at what I strive for, and that I am worthy of my own success.

What I Can't Do On My Own... My Return To Discipline
June 24th 2013 ~~ After months of trying to do this on my own, only checking in to SparkPeople for some sense of accountability I find myself heavier than I have been in almost 5 years. SIGH. I know what to do and I also know what I am NOT doing... but without the benefit of tracking my food, alot of my choices have drifted back to the unhealthy way I used to eat.
Come JULY 1st however, this will change as I recommit myself to living a SparkLife! I ask all of you for your support, prayers, and well wishes as I once again pick myself up and move forward - logging food and activity, posting on boards, being a good Team Leader... So much has changed in my life over the past two years... and it's been hard to fight the depression and anger and loneliness. My abandoning the requirements of the SparkPlan is just one indication of how low I have gotten. But I know instinctively that the only way out is through, and I am ready to take my first steps back to the life I want to live.

April 3rd 2013 -- I have returned to logging, posting, and watching what I eat after a 6-month hiatus during which I wanted to see if I could finally master the challenge of maintaining my weight at or near 185 pounds... all together I think I have done better than I ever managed before... but I have returned to give myself a new push to finally lose and maintain an even healthier weight-- my interim goal is to be at 168 pounds by my birthday, September 9th. It will be the first time in decades that my BMI will move from "Obese" to "Overweight." I know I can do this -- SparkPeople is my way=of=life!

2012 – The Year the World Didn't End
It's ten-after-three in the afternoon, December 29th, 2012 and I am contemplating the conclusion of another year. So much has happened in just the last few months that it almost seems like the first part of the year didn't happen. All this year there had been talk of the great Mayan Apocalypse of 12.21.12 – a day that actually slipped by almost unnoticed in the end. But so much has changed that maybe in a way my world really did end and I am just now coming to terms with just how different life is. I entered twenty-twelve never thinking I would be here right now. Plans were in place for me to graduate with my Bachelor's degree last May, our finances while decidedly more touch-and-go then when Erhard was alive seemed to be holding together, and my brother Steve and I embarked on a whirlwind of outings that brought us closer together and me some real measure of comfort as I learned to deal with life as a widow.
And then September happened and everything just fell apart. Steve became seriously ill on my birthday (September 9th) and entered the intensive care unit the next morning. Within the span of a week-and-a-half I was reinstated as his power-of-attorney-for-health-care and I had to make the fatal and horrific decision to stop life support and let him go… while still in shock I reached out to my sister-in-law just at the moment she was calling me to let me know that her brother (and my brother-in-law) Mike had died suddenly four days after Steve. That had to be the most surreal conversation I have ever had in my life – the two of us trying to come to terms with the fact that BOTH our brothers were suddenly gone.
School became a blur, even as I had made the decision to graduate in December (something that didn't happen) and scraping together the money for my brother's final expenses and some large expenses coming due at the same time wiped out every extra cent I had without the possibility of any more self-generated income. I suddenly became a dependent again – something I can't begin to describe. Ever since then I have lived in the margins of my mind – equal parts focused and determined and desperate and grief-stricken. October and November blended into each other, the holidays came and while there were moments of great contentment and joy a part of me felt out-of-sync and emotionally absent. Somewhere in the back of my mind I knew there were solutions to be divined and made tangible but they were always elusively just out-of-reach. I am left feeling helpless and free-floating in some abysmal mire waiting for the mental fog to clear even as I reach for just about any substance to keep my mind altered.
Now as the clock ticks off the last hours of the year I am again faced with new situations that I would truthfully just rather not deal with but for which there is no other choice but for me to act in a responsible manner. Early next month my sister, Angela will undergo eye surgery to restore her vision. The concept of Angie as blind and frail at 49 years old never pinged my radar but as of this Thanksgiving reality came home when she came for dinner and it was obvious that her health had taken a serious downward turn. The prospect of one more caregiving role is almost too much for me to contemplate but here I am.
If I should dare look away from this situation and focus on my own life I am left contemplating the fact that my car is now seriously on the fritz – needing both a new thermostat and tires. I am so far behind in my schoolwork I have decided to not enroll in any more classes until I can complete the legion of incompletes currently on my transcript, even though that means I will have no health insurance and only six months before the first of my student loans need to be factored into my expenses. For the first time since Erhard's death not a single bill has been paid this month and I am not sure that there is enough anywhere to cover the cost, despite the fact that both kids and renteds have stepped up to fill the gap. I can't even bring myself to gather up the bills although I know instinctively that I will have to have this done by Monday.
Yet as I looked around this morning after waking up hours later than usual because I was unable to sleep until past seven-this-morning I felt a security and contentment as I gazed around my cluttered, mismatched home and realized that I loved this place and my life and I had to ultimately prove that no, the world really didn't end.
I know that I face months of therapy and assistance before my equilibrium returns completely but for right now, this moment, I am okay. I am safe within the cocoon of a loving, large, raucous family and extended family and that none of us are willing to watch the others sink. Sitting at my feet is a mixed-breed puppy too large to be recognized as the baby he still is, offering me his warmth and comfort and unconditional love. The house is dark yet the lights on the Christmas tree twinkle brightly just a room away reminding me of the riotous mix of colors and styles that make up the life and the living space I occupy. I have just gotten up and lit the candles in the foyer that keep watch over the memorial to my mother, brother, and husband. A little less darkness in a space that is far more used to light than gloom.
While far from gourmet there is food in the cabinets for human and critter alike (both dog and six-cats worth). Beyond my melancholy I know there is still joy and love enough for me and everyone I care about… even if reaching it is more laborious than I would like. I am content with my humanity, my spirituality, even my weight – which curiously hasn't changed much in the three months I have stepped away from daily measuring and recording – a small tidbit of trivia that actually makes me quite proud. I am not where I want to be but where I am is alright for now.
I have not given up on the idea and practice of interdependency even as I wrestle my ego into submission whenever I have to ask one of the guys for something – even something small. I have a role to play in this world and something to contribute even if right now I don't know exactly what that is… and somehow, in some strange weird bohemian kind-of-way that knowledge comforts me. Life is broken but repairable. Just like the nooks and crannies and garage spaces I have cleaned out of late I can clean out the clutter of my loneliness and despair and make room again for contentment. Routine activities bring me solace. The simple acts of life maintenance remind me that I am really still alive – that once again, the world really didn't end.
I am not sure exactly what 2013 holds for any of us – there is always the hope that it will somehow be better than what came before, but no guarantees come with living this real life. If I could wave a magic wand over my world I would enjoin the spirits of the universe to bring us safely back here twelve months from now better than we ever were in the past – that all of us will find 2013 a cherished year. But I have no magic, only a ditch-digger's shovel resourceful enough to find serendipity alive and well after the sweat and tears dry.

September 1st, 2012 -- Reset my trackers and short-term goal once again... although I think I am retaining fluids I weighed in this morning at 192 pounds. I want to weigh 168 pounds by the time I graduate in December, a number that will tip the statistics from obese to overweight. I have 3-1/2 months to lose 24 pounds...

AUGUST 22nd 2012
In just a little under a week I will begin school again... the summer has gone by quicker than I had thought possible, but it was full and productive. Now in these last few days I turn my attention once more to my education – I have started to complete my previous semesters' work and by Friday I will have some idea about selling Erhard's car, making this month's bills, and registering for additional classes. Then a week from yesterday it's back to school!
My weight continues to puzzle me – I know I am getting at least some exercise and most days I do pretty well in the eating department, but progress is slow and I still weigh far more than I think I should at this point...SIGH. Tried SparkCoach but can't afford to stay with it right now – money is SO tight. But one thing I can do is be more vigilant about what I eat and when I record and if I workout, so ultimately I will become my own coach. I have been using Pinterest as my "vision collage" maker and I love it!
Taken all together I'd say I have arrived at a tentative state of contentment. What isn't the way I would like is certainly heading in that direction. Even my loneliness has made me more aware of the choices I need to exercise in my life. For now the greatest commitment I can make to myself is the promise to do my best in every endeavor...

UP THE DOWN STAIRCASE … July 31st 2012
I have made real progress these last few weeks, checking items off my to-do list with regularity. I was scheduled to see my therapist today however she postponed our session until next Tuesday to take care of other matters. That leaves me to my own devices with regards to drawing up the next set of tasks for my agenda. These last couple of months have been an emotional roller-coaster, especially in the areas of school and finances. Financially, I have come to the end of any and all monies previously dispersed under Erhard's name. I am, in a word, flat broke.
On the plus side however I did manage to Erhard's title to the '96 Lincoln and can now sell it – giving us another couple of months of monetary self-sufficiency – although that statement is predicated on my being able to sell the car for cash-up-front-and-in-total. The paperwork for school has been completed and sent and now it's time to start on my missed assignments. So that's definitely on the agenda. Driving home from Chicago I made the decision to straighten up the house from the top down – no major cleaning, just a quick tidying-up. This will clear a mental and temporal path for me to start on my assignments. In addition, I should probably go ahead and run a load of laundry too.
For the last 2 months I have relaxed my adherence to SparkPeople's trackers in order to determine whether I could maintain my weight loss without the daily recording, but I have discovered that this isn't true yet so beginning tomorrow I will return to keeping daily logs. Although I didn't gain back anywhere near what I would have in previous diet incarnations I still have 50+ pounds to lose before getting down to my ultimate goal weight of 135 pounds. SparkPeople definitely makes a difference!
I have begun to list items on eBay again and already have some sales that need processing. Right now selling off as much of my things as I comfortable can is my only hope of generating some income. I do need to get the i-cash forms notarized as well and apply for DHA assistance and any home improvement grants available for the Signal Hill area. I also have to file my guardianship status form so that I can continue as Angie's guardian. More items for the agenda.
Beyond these tasks I have come to the conclusion that now is the time to start working on the new garage. It looks like as flea market exploded in there! I simply can't tolerate the mess anymore, seeing as how my entire house has been cleaned and the old garage is still pretty much intact. Not to mention the fact that I want to hold a garage sale in the near future and there are plenty of items that could be sold online or donated outright. So I think I have my plan-of-action in mind. If I stay on task each one of the items I mentioned can demonstrate real progress by the time I see Dr. Garcia on the 7th of August. Just one more thing to note... I am going to try my level best to extend my allocated medications farther than I have... preferably into at least the middle of August. In the past it has been too easy to run through them like candy and then suffer later. This is one demon I have been wrestling with for many years and this time I will make real, tangible progress towards its defeat.

PROOF OF LIFE - July 11, 2012
I don't normally share the contents of my therapy sessions, but since little else in my life really feels normal anyway, I have decided to open my thought processes up to a little observation in the hopes of more accurately communicating just what's going on with me these days. I will not belabor the details of sadness but will admit to it still being a large part of my every waking and dreaming minute. Sadness has caused me to retrench back into myself in many ways that I thought I had long since retired in favor of being more open and present. The resulting stagnation has produced little except miscommunication and misunderstanding and my further emotional recoil. It is a toxic, dangerous spiral.
About two months ago I began therapy through NIU. While I had hoped that in the ensuing years since last I sought help some sterling-silver panacea had been developed to rid me of my emotional ills, the truth is that while productive and beneficial, this therapy requires the same old slop of work and determination that it has always demanded. There are the celebratory epiphanies and desperate agonizing periods of regression. So while my life is not currently in the throes of downward spiral, my days and nights are spent living in what can best be described as a sine wave.
As a result, my therapist and I have worked to construct a clean foundation with which to begin the transformation of this up-and-down pattern with something more approaching contented forward progress. After much introspection it has become clear that for me to begin, three items need to be addressed first: Make the decision to finish or leave school; Ruszczak Family Conference and Shred my old therapy notes. For some of you reading, the first of these will be surprising, since almost everyone who has ever known me knows how much I have talked about finishing my degree. But as a precondition for this process to work, all should-have-s and must-do-s have been swept off the table, everything in my life had to be recognized as being completely optional and driven by my choices and decisions alone. This implies my ownership of what happens from here on out.
Over the last nine months the volume of work required to complete my schoolwork has become almost overwhelming, and the heart and soul of my desire to finish this degree has been dying of malnourishment as I have turned my attention to almost everything and everyone and where else. So the time has come to recognize the crossroad and choose a direction – either I finish my work and graduate this December 16th or I withdraw from school and petition to have my last year erased. Every other option has already been considered and eliminated. It's do or do not.
The second of those – the Ruszczak Family Conference – comes down to some very practical and currently salient questions regarding the continued financial stability of my household , most notable me. Before leaving for therapy this afternoon I sent away what amounted to the tenth monthly installment of household bills – ensuring that everything is now paid until the end of August. But I am at the end of my financial rope and have no further ability to conjure additional string out of thin air without the input of the rest of the family. I am proud to say that we have managed to stay afloat for far longer than I think anyone thought possible last October – but I am unable to continue this without reinforcement.
The last one may seem out of place – surely shredding one's previous notes could not compare in urgency with the other two – and yet for me right here and now it ranks as highly as those having to do with far more tangible concerns because of the emotional investment I have accumulated in the keeping of those note for so many years post-therapy. I have not looked them at any length for twenty years and yet they represented for me my proof of life – the repository of my mental energies and insights. But I require that energy in the here and now and so I must move beyond yesterday's answers and gnosis even at the risk of having to relearn some of their lessons. They represent the me that was becoming the me that was, and do not speak of or to the person writing this blog today. I have managed to purge a considerable amount of "stuff" these past months and years, but the time has come for this particular set of notes to go.
For anyone who has ever sought to encapsulate their life into writing – whether journal, fiction or notation, the weight of this decision will be obvious. For anyone who has ever been in therapy, the decision to destroy the old and move beyond its boundaries will be apparent. I am both agonized and excited.
My next session is one week from today, and this is what I have pledged to accomplish during this time. Your encouragement, suggestions, and prayers will all be appreciated.

April 1st. 2012 Reset my trackers yet again...and took measurements for the first time in almost two years. The results are disappointing but at least they're accurate... SIGH. But I have fooled myself for too long and paid the price for my foolishness... success only matters if it's honest... time to reassess and stay true to what IS not just what I wish it would be... Now when I accomplish something I can be legitimately proud and hold my head up, unafraid to look myself in the eye every time I see a mirror...

March 1st, 2012 Coming To Terms With My C+ Life
I took a long drive this afternoon... and did a lot of thinking and re-evaluating of my entire present-day situation. Depressed, angry, completely ready to quit everything and just hide in a cave, I knew I needed to get away and make some decisions. Since today is the first day of March, and the first day of meteorological spring, it seemed like an appropriate time to consider my own rebirth into an identity forged by my hand. Coming to terms with being a solo entity and the realization that I had always wrapped my entire identity around Erhard gave me pause. With him gone, I simply can't do that anymore. It occurred to me that in some areas of my life I have been unbelievably successful, and in others an epic failure. Averaging them out I came to the uncomfortable conclusion that I have led a C+ life, not quite average, but less than I want for myself.
It would be so easy to list the many things I am dealing with right now and try to console myself with the notion that I am unique in the challenges I face, but as the road hummed beneath my tires I had to admit that none of the components of my life are so unique that someone, somewhere is not also dealing with the exact same paradigm. While the constellation of my life is probably unique to me, each individual piece is not. I thought of the metaphor of all matter, how everything in the universe is constituted from the same essential ingredients, yet the combinations are myriad and unique to each structure. So it is with my life and being. The simple answer then is to break my life and being down to its most essential parts and reconstitute them in such a way as to give meaning and pride to my existence.
Of course this means work, and lots of it. There is school to consider, my health and fitness, our financial situation, the realities faced by those I hold close to me that weigh upon my heart... But if I just slow down, deconstruct, and organize my schedule and priorities, in thirty-one days my life can become appreciably lighter, freer, and more joyful. To begin with I need to break down the requirements I must fulfill for school – both last semester and this present term. There is nothing that is really stopping me at this very moment from completing everything I have to do to complete last semester's work and remain completely current with my present studies over these next thirty-one days. It will take motivation and time management and more discipline than I have held myself to for a very long time, but the pity-party is over. One month of concentrated work is not beyond anyone's capability, and certainly not mine when I am functioning at my best.
Sometimes trying to figure out where to begin is the most overwhelming part, trying to find a way to organize my thoughts and behaviors in such a way as to produce real results. I am lousy at this – I think I have always been bad at this stage of the plan. But I have made a list of last semester's written assignments and that's a start. What I failed to list however was the volume of reading necessary to complete each of those assignment and that has been in part what has kept me stuck. But if I want to be realistic, each written assignment must be matched by its corresponding readings or else they don't tell the complete picture. I missed so much of the semester that without the required reading, the assignments are almost incomprehensible. Additionally my lack of motivation has already put me behind in this semester's work, and I cannot afford to screw this semester up. So this digital journal is my beginning template. Google Calender is going to become my best friend for awhile. My physical journal will also be at my disposal, parked on my nightstand, although most of my planning will obviously occur here, since editing these entries is a hundred thousand times easier. It's time to begin.

LIFE OR SOMETHING JUST LIKE IT
Scattered, that's the only word I can use to describe my thoughts and Sensations right now... edgy and confused my mind races around the central pole of my grief. Grieving sucks... but its the only fitting emotion to describe this sadness this darkness that clings to every millimeter of my periphery, it must be grief, or the first inklings of dark insanity. And crazy I feel sometimes like I am losing all grasp of the strings and everything is about to dissolve like sand through my fingers. Home, school, income, worries, who balances this stuff and makes it look good? I need to meet them sit at their feet guru-like and listen to directions... but all I hear is the ringing in my ears and vacuous silence beyond... Going through the motions isn't enough anymore, I want to excel like that ego image in my mind tells me I can do, blow everyone's and my mind with my overwhelming proficiencies... SIGH
I hate panic, and that's what I am feeling because when I panic I freeze. Like the proverbial deer-in-the-headlights I get a sick churning feeling in the pit of my stomach and the world blurs out and my head hurts and every great and small plan dissipates into a pathetic whimper... by the time I come to hours can pass in comatose lassitude. How pathetic. My energy and motivation comes in short manic bursts and I have to get as much done as I can during those times because when its gone I am drained and sweaty on the inside. Everything just fogs backup again and I am nauseous with worry and anxiety. Then I do nothing or do everything I shouldn't be doing, watching mindless television for hours numb and drunk. Projects tilt and weave in and out of my thoughts and threaten to choke off the last of my air... and then the sadness hits me again and the anger builds at no one and nothing... SIGH

my heart still longs... february first, two thousand twelve
it has been weeks since your sudden departure and life has moved forward in staccato moments... my heart still longs and searches for your face, futile and failed is my search... but I continue to move forward, continue the life you bequeathed me with your death.
School has begun again... between this semester and last I am carrying twenty-five hours... money is tight but coming... eating is erratic and forced... but one step at a time comforts me, six seconds to breathe...

The road not traveled 'til looked behind,
to see the distance covered blind...
the story of a year – two-thousand-eleven
We begin each new year hoping it will be eventful and full of new experiences. Obviously we also hope those events will be jubilant, celebratory, highlights in our lives... yet we also enter each year with a bit of trepidation and wonder – at what will transpire during the next three-hundred-sixty-five days. How will it change us? Move us? Teach us? Two-thousand-eleven began this way for most of us... there were marriages and births already anticipated, and it was predicted to be a very full and busy year.
We think others are the reason we live... but in the end we find out that it us - a selfish act of reclamation that keeps us going. We live our own lives even as we think we live for someone else. I thought I lived for Erhard, but found out that in the end I would live for me.
Sitting here now, two days into the new year, I have many mixed feelings. I cannot dismiss two-thousand-eleven out-of-hand despite the fact that tragedy raised its ugly head toward its end. I was witness to and receiver of many blessings. The Ruszczaks were privileged to gather to celebrate the addition of a bright, articulate, beautiful new daughter-and sister-in-law on October 15th when Stephan married Ashley. I was there when many of my rented children married their respective loves and to marvel over babies that now graced their lives. New people have joined our extended family, bringing with them their sunshine. Even in my saddest hour I was humbled by the outpouring of love that surrounded me and my family after Erhard died so suddenly on October 13th.
I don't know where two-thousand-twelve will lead us... I am terrified as events continue to unfold that have darkened the lives of many I love dearly. I have new responsibilities that sometimes leave me breathless. Financial matters continue to plague me. I have an entire semester of work to catch up even as I begin my last semester as an undergrad at Northern. But I am determined to raise my head and meet these challenges head on. To be there where and when I can for the people I love. To continue to celebrate the precious gift of life we are all given in daily measure. I am both wiser and smarter than I was a year ago.

DREAMS AND RUMINATIONS... 12.04.11
My body aches from a weekend spent diligently working to clear the dining room table and living room of stuff in order to ready the house for Christmas decorations. Even parts of the basement are now neat and organized. I am proud, but tired. Interspersed with this burst of cleaning there has been the usual work of grocery shopping and fixing meals. On the surface the days seem to progress from one to another in relatively stable fashion. But underneath it all there is a reservoir of anguish roiling in my heart which threatens to spill at any moment out into the world. Erhard has invaded my dreams just like he consumes my waking thoughts, appearing suddenly and ordinarily as if nothing had changed. I cling to him but he his distant and waking up leaves me shaking and vulnerable.
I have a dozen sincere requests for conversation and comfort but I feel myself withdrawing from all of them in an attempt to stabilize my inner world without having to explain to anyone the gnawing hunger that propels me constantly to feel less and do more. My fears are both unfounded and entirely pragmatic, how will we survive this? How do I continue to keep this house afloat until I can secure some form of regular income for myself, not having to rely on anyone, although the offers and the ability are there. I want to step out of the dependency shadow I endured for more than three decades. While Erhard's love was unconditional, my status was not... and It grieved and angered me through my twenties, thirties, forties... and haunts me still. Now that he is gone I flail to cast off this net, vowing never to walk into such a prison again.
I mourn him every day...lighting the candle in the bookshelf – my clear Catholicism on constant display. The flame comforts me as it flickers and arches to embrace the oxygen that surrounds it. A tiny light, but a powerful metaphor. Writing becomes my voice, my solace. Surrounding me with words that bereft of paper do not bubble to the surface as easily. An armada of relief ships threatens to submerge my tiny lifeboat. How do I tell the world I know of your support, but I must do this for now alone and in my own time? I stumble between intense focus and a fuzzy confusion which obliterates all evidence of the path I walk. Progress is spastic and intermittent. But it is my progress, my work which will eventually lead me back to some semblance of a normal life. The list of people waiting for me is growing endless, and I fear losing myself in the wash of their emotional outpourings. I loathe the reminders of my own desperation and loneliness.
Their names form the architecture of my history – reaching across decades to define the external parameters of my identity. They stand as sentinels, guarding me from the larger world as I struggle to birth a new inner identification. Erhard's presence had wrapped them all into his, covering every available space with his love and protection. In his absence each has moved closer to the other in a valiant attempt to reinforce the spaces that now appear, ragged and maimed, in my scaffolding. How do I communicate to them that my awareness of their presence is laced with both gratitude and fear? Fear that I will never be able to sufficiently speak to each of them individually? That I do not know where to begin? Is it really as simple as making a list and power-dialing it through the course of an entire day just to touch base with each of them for a few moments or hours? Would that finally ease my distress at their constant invitations? Or do I resort to some mass mailing that explains my situation and thanks each of them for their patience? That seems so trite. But each conversation feels as if it is cleaving words from my soul that I am simply not ready to speak.
I am lost in a tunnel of questions. What trepidation holds my tongue captive? Why am I so reticent to reach out to the world that I myself constructed? The certainty of my love and allegiance to them is certainly not at issue... then what forces me into this vortex of silence? I do know know... but the mere thought of stepping out from inside this hurricane is akin to the prospect of slowly splaying my flesh from my frame. My emotions lie like shards of broken glass just beneath my vocal chords, purging them causes only pain and hemorrhage. Explaining myself leaves me looking like an imbecile – unable to vocalize my hesitancy in any coherently adult form. So I remain frozen and uncommunicative in this catacomb as the cacophony grows louder.
It is in silence that I find my moments of contentment... tiny glimmers of happiness and balance find their way through the cracks like colorful weeds struggling to break the surface of city pavement to enjoy the sunshine just inches from where they root. Within this bubble I am safe and I am at peace. But this ataraxis comes at the exclusion of any movement towards honoring my fidelity to those I love and who need to hear from me. It is bitter medicine. Yet at my desk, when the house is quiet and dark, I find my comfort here at the keyboard. Since moving my desk into the bedroom I feel so much more contained and that is good and solid consolation. My private shelter. I feel at home here. Even when the house returns to life I can count on this space to be soothing and remote.
Good thing too, since the work still left to be done can be consuming... whether I choose to focus on the house, my now disrupted education, or my financial future the options and tasks are so numerous, and their urgency so pervasive, that I become mired in the muck of the mountain and make no headway. Escape is not an option, neither is failure. My mind still blurs when I attempt to revisit academia in any form, the financial obligations mount and I am crushed under the weight of their liability... the house – manual labor interspersed by decision – is all that has served me in these last weeks. I have retreated into organization and cleaning as therapy. Along the way I have found hours of prudence that allow me to conduct the financial business of running a home and the fortitude to attend classes and bring my whole self to its pursuit. But these moments of audacity are short-lived in comparison to the hours I spend blankly staring into the gaping void of my future.
Tomorrow is Monday... the first working day of December for me and my academic existence. Will I be ready to process facts and information and complete more than a cursory perusal through my semester? I am praying as I write... because I really don't know. I know I love school, love the subjects I am learning, love the challenge... but I also know that the person who attended classes this semester is lying broken in this room, attached to his keyboard, clinging to the hope that her brain cells will reengage. Praying that I don't wake in in a cold sweat from another dream... frightened and childlike, alone in my bed. But I will. I already know what tomorrow morning looks like because it will look like every other morning since October 12th passed into history.
So I blog... write what I cannot speak, hope that something will move inside of me that makes me want to exist here in a world where everything of meaning is either history or leaving... or changed in ways I do not yet understand. Where every joy has its shadow, every agony is endless... what can I say to those who stand ready to comfort me? I am coming... wait for me? I am fine, moving forward? No. These would be lies. What I am saying is give me time, I don't know... I am clumsy and imperfectly human. I am grieving. But I am aware. Conscious and on my own life-support. I am returning, but for now... I am gone. Leave me if you must... love me if you can. They say that time heals all wounds. I beg its truth. But for now I fear not the weeping wounds for they draw me closer to my future. Purge me of my remorse and my doubt, temper me is some hideous fire. Spare me not...do your worst... I am ready to face this abyss of agony.

November 16th 2011 -- BABY STEPS...
It had been a month since Erhard, my beloved husband of thirty years, suddenly passed away after a massive stroke. The past month had been trying... there was all the minutiae and detail required of filing a dozen different forms and writing countless letters. There was the gnawing sorrow that ebbed only occasionally... there were the long nights.
But last Saturday we finally had his funeral mass... there had been a delay to allow for organ and tissue donation as well as cremation and during those weeks it was almost impossible for me to concentrate on school. Now coming to the end of my first week back at school I finally feel like I am bringing my whole self to my studies. This is life part two... money is extremely tight, I have a month of work to catch up with, and there are still interminable nights of loneliness... but I am ready and moving forward.
In the past six weeks I have lost the thirteen pounds that had crept back on during the last couple of years... I am ready to make more progress now – and 1400 calories seems to be my ideal number. I know that I must return to my exercise routine as well, and once school is finished for the semester I will have the time to figure out just how to incorporate more than just walking into my fitness program. I would be lying if I said that my pain levels have decreased... but I know that once I start working out again things should get better...
So much to do... so much to feel... one step at a time.

October 16th 2011 -- In the Blink of an Eye…
There are few things in life as capricious as life itself. This can make life an adventure or fill it with dread depending on what kind of surprise it bestows. This weekend life handed me both. Yesterday, a gloriously sunny and cool Saturday my oldest son Stephan got married to his beloved. While the wedding was not a surprise by any stretch its jubilance and celebration took me off-guard.
The reason sadly was that just a little over 48 hours prior to the wedding my beloved husband of 30 years, and the proud father of my oldest son, suffered a massive stroke and passed away within the space of mere minutes. His sudden and permanent absence tore a gaping hole in my heart that still weeps…
So this weekend has been a rollercoaster ride of emotions and love – of new life celebrated and another lionized… there is so much left to arrange and organize – the doing part starts now… but right now, this moment I needed to give voice to my thoughts and enter them here…

October 1st 2011 -- 9:30am... I have weighed myself on both the mechanical scale in the bathroom and the digital scale from the front room that I brought into the bathroom. They are 14.5 pounds apart. The mechanical scale reads 185 pounds. The digital scale displays 199.5 pounds. I am disheartened by both, but devastated by the second. My body contours most closely approximates the first, but some of my clothes fit like I weighed the second. Either way I am a long way from 172 pounds, and it's time to get back on track.
I don't know which scale to trust. When I am at the doctor's office their scale calibrates even higher than either of them. Although when I weighed 172-175 pounds at home the doctor's scale read 193 pounds, so it's always been off. Today I am recalibrating my weight loss tracker to more accurately reflect what I have been seeing on these scales. But I still don't know which one to trust. For my ego's sake I am using the lowest weight – I figure that as long as I use only one of the scales continuously my weight loss will show up no matter which one I pick. But this is just the kind of detail that drives me crazy and causes me to obsess about the wrong aspects of my new lifestyle. If anyone has any advice or a few words of encouragement, I could really use your input right about now...

Thursday, September 29, 2011 -- Here it is the second-to-the-last day of September and I haven't posted a blog in almost 6 weeks. I can tell I have been busy with school.
Had a wonderful 54th birthday on the 9th of September...
I am currently getting all A's in my classes...
October 1st -- I weigh myself officially and change my tracker to reflect reality!
Life is getting busier now that the semester is in full swing, but I still hope to check out the NIU Gym to see about working out in-between my classes on Tuesday and Thursday or before class on Monday and Wednesday.

08.15.2011 -- As of today I have been a member of SparkPeople for ONE THOUSAND days... I have learned so much, battled so long, accomplished more than I could have dreamed and owe my persistence to the support and direction I have found here at this community. I have dieted in one form or another since I was 9 years old, but this is the first time in my life I have made a solid effort towards approaching this as a life choice instead of a temporary trial on my way to a "perfect body...life...future." Every other time I have attempted this I have eventually fallen off the wagon and given up (and regained the weight plus more). This time I got back on the wagon, even after days and days of mindless eating. Am I at my goal? NO. But I am at peace with my journey while still not complacent and that change is near miraculous! I am somewhere around 58 pounds lighter than I was when I began this journey... and although the scale has slipped of late, I am undeterred in my goal. I am ready to move forward again. Here's to you all... and the NEXT 1000 days of my journey.

08.10.11 -- Enough stalling already... spent 10 minutes on the stationary bike, biking a little over a mile... it felt wonderful, even though my body complained... time to just DO IT!

August 8th -- Three days without recording again... two of them spent just barely conscious... but I have recorded what I could - more will surely come which I will add down the line... I almost don't care anymore - I am in pain and angry at the world and frustrated with myself for abandoning so many goals.

July 29th 2011 -- The last two days have been filled with celebration and lots of food. While yesterday went well at TGIFriday's®, tonight we ate at the Old Country Buffet and I was hungry. While I don't think I ate too terribly, calorically it was a bust… But it almost felt good to just relax and eat, not having to count or watch – and as much as I know that diets are not to be postponed until the first of the month or week, the fact that August begins on a Monday is definitely causing the wheels in my head to turn. I have plans for August.
As of August 1st there are exactly three weeks until the first day of the Fall Semester at NIU and my return to intense academia. Suddenly there is so much to do and so little time left to accomplish all I need to… the long days of crippling pain interspersed with dark depression have taken their toll on my productivity this summer. But there have been good days too and I am going to draw on the strength of their memory to motivate me to really buckle down and lose some significant weight before school begins. My birthday is a little over six weeks away and I want to look my best come September 9th.

07.28.2011 -- So yesterday was a day of intractable pain and eating everything not nailed down to try and numb some of my feelings. I haven't eaten that many calories in one day for some time now but instead of fudging the numbers I decided to simply record everything and let the reality be what it was...

Monday, 07.11.2011 -- It's been months since I started eating below my allotted caloric range. Yet my weight loss is stalled and I am growing impatient and frustrated by its lack of progress. Checking my Sparkpeople Tracker Charts only makes this apparent disconnect more confusing. Although I know there have been days on end where my recording was done from memory and many days I have been blank, I also know that I did not spend every waking minute of those days eating. What am I doing wrong? I just purchased four new pairs of Size 20 Jeans and most of them are uncomfortably tight even though my Size 22s are too loose. I just need some direction here...so after running a few errands I am finally sitting down with my hardcover copy of The Spark in the hopes that it can shed some light on my predicament. I need to get back to my former "low-end" weight of 172 pounds before school starts again in August – come hell or high water.

06.01.2011 -- A new day, a new month...and so many goals. Now that I am done with school for the Summer I can turn my attention to all of the goals I have set for myself regarding the other areas of my life. Spring semester 2011 was a successful one – I ended up with a 4.0 – five A's!
Erich, Erhard, and I are going on Atkins. Erich wants to lose the last ten pounds of body fat he feels is standing in his way of feeling really feeling good about himself; Erhard needs to do something because his weight is really affecting his quality-of-life and health; I want to jump-start my weight loss again... three people three reasons, one method.
My plans are to interject some excitement back into my fitness commitment. Slowly over this week, I plan on implementing this new diet plan into my eating habits. Lord knows I have craved Erhard's attention since I was 15 years old, and still want to be able to turn his head...
One of the first things I want to do is catch up with all of my food-tracking so that I am able to begin this month clear and ready. Beyond my eating concerns there is so much I want to accomplish with respects to money, and cleaning, organizing my paperwork and setting up my office for next semester and to launch my business.
I am ready to hit the ground running and succeed beyond my wildest dreams.

May 9th 2011 -- It has been just shy of a month since I last took the time to journal here...the last weeks of a school semester are always so hectic and I have been solely focused on completing my work. All I have left to do is complete my 15-page LGBT Honors paper, my 3-5 page LGBT take-home final, take my in-class Psychology of Sexuality final, and attend the last Psychology Lab meeting. Then I will be free to pursue my summer break...I have several important goals and plans ready to be put into practice... a summer internship at Spectrum LGBT Centre, going on the Atkins diet, and cleaning/painting the house are just three of them. I want to work out again, finally go through my things and donate, sell, or toss the extraneous – finally coming to the point where it's all clean and organized.
Lately I have been diligent in logging my food intake in the SparkPeople Tracker – and I have gotten a grip on my runaway appetite as well. I can feel my collarbones more easily again, and feel like I am making progress towards returning to 172 pounds. Got on the scale this morning and it hasn't moved – which is both counterintuitive and very disappointing. I weigh somewhere between 185 and 195 pounds according to that scale (it changes dramatically depending on where you put your weight) and after the last few weeks of really restricting my intake, I don't think it's accurate. I will keep doing what I have been these last weeks until we finish off most of the foods in our cupboards and pantry...then it's on to Atkins for a while – I want to see some dramatic weight loss!


April 15th-17th 2011 --Recorded as much as I could remember over these last three days... I am sure there are items missing, but my mind draws a blank as soon as I attempt to concentrate. One thing I am sure of is how healthy I have been eating: fresh, non-fried food, well-made. Over the next few days I am sure more will spring to mind, and of course I will record it then, but it's a good start. One day I want to get to the point where healthy eating becomes blissfully second-nature. Until then, I will record as much of what I eat as soon as I am able. If nothing else my eating has become mindful and life-affirming and I am less obsessed over what, how much, and when I eat. Still - I do wish I would record my intake as soon as I am done-rather than putting it off. What I have learned however, is not to panic - it only drives the memories surrounding my food intake deeper into my subconscious and away from easy recall. Three more weeks of school and one exam week and then it's summer break. So many goals left to complete, but with the right planning everything will work out.

March 26th 2011 -- It is a little past the halfway point in my semester. Spring is here if one looks at the calendar but not in the weather and I am getting so tired of this long winter... Finding it harder and harder to stick to my goals and although I am generally content, this gets me down... Need to get back on track before I start gaining too much weight back. I am considering beginning a new push the 1st of April. More on this a bit later...

02.06.2011 -- Another day and so much work ahead of me... My mind is swirling with ideas – fitness and dieting thoughts, schoolwork that has to be done, money woes and solutions... I don't want to backslide and I am terrified that I have started to regain some of the weight I've lost. I have decided that I am going to buy myself a scale with a digital readout at waist-height... no more bending over to see, will probable read for hours today and have a Statistics assignment due tomorrow... need to follow through on my financial goals and plans... especially in filing my taxes and filling out my FAFSA report... all of it mental clutter keeping me from doing anything but ruminate.
But right now all I want to do is eat breakfast and go watch some television...probably HGTV... another one of my mental indulgences that this year I have promised to turn into real achievement. The house is in desperate need of another once-over and I want to finally get moving on all those design goals... random thoughts... disorganized and frenzied, bombard my every waking moment...

January 25th -- The month is almost over and school has started. This semester promises to be amazing! My eating is slowly coming back around and as soon as I am able to file our 2010 taxes I can apply to the YMCA for financial assistance... in the meantime I need to focus on what is most important AND also within my control - eating well and healthy and looking for ways to incorporate fitness into my day...

Just a Couple of Days...
I did absolutely nothing yesterday, in direct opposition to what I had set out to accomplish...SIGH. Today has to be filled with something more...there are only two days left until this year ends and another begins. Two-thousand-eleven will arrive and with it the start of the second decade of the twenty-first century! What a time of recollection then these last few days bring on...of the last year, the last decade. So many things have happened...so much to recall! I know that one of my more "secret" goals is to start a blog this year, a general "just-me" blog not connected to either SparkPeople or FaceBook or MySpace – but I am unsure of how to begin or where to go to find such a site... I have seen advertisements for blogger and Windows Live but getting the real scoop is one of my goals for these last two days of two-thousand-ten.
That's not to imply that I will stop writing on any of the other sites, I just want a place where I can feel free to pull it all together and also a chance to see if I could actually develop a following... I think I have a unique perspective and since I have always wanted to make at least part of my contribution to the world and my economic security via writing, this seems like a perfect opportunity. Lord knows I have a lot to say... I read others' writings and watch a myriad of non-fiction television and have yet to see myself reflected as well as I would like...there's always a bit too much "gloss" in the rest of what I see "out there". My life doesn't look like that – even though I share many of the features of each and every other story there is always that part that seems absent – an absence of admission and/or recognition, I think.
I live in Rockford, Illinois – a town where many of the homes hover well below one-hundred thousand dollars and yet when I watch HGTV I get the distinct feeling they are completely unaware that we exist. I am a 53-year old full-time returning student at Northern Illinois University and O magazine really thinks I should outfit myself in $700 leather trench coats and designer blouses so that I can maximize "my look" - really? We live on a fixed income since my husband went on disability this last year – losing our insurances – all of them – life, health, you name it... no, we are still well above the poverty line but are still struggling to live at 40% of our former income. Yet I don't see many articles about us, only stories devoted to people much younger or much older. My husband is 60, too young for Social Security and too old to start over in a new career given the economic realities of our country. My three sons are in their 20's – two of them hold Bachelor's Degrees and the third will get his in the spring – yet only my oldest is employed, and he works for a large retailer in their merchandise pick-up department – hardly the career for which his degree was intended. Yet we do not appear on the government indices because none of us are unemployed in the way the government seems to think is worth noting. Over the past decade I have been the primary caregiver for both my mother until her death in 2007 and for my older brother while he was battling Wegener's. Just this fall I became my younger developmentally-disabled sister's legal guardian. Although there are many good sources of information for caregivers there is very little written about how one goes back to one's own life after these responsibilities wane through either death or recovery. The years I spent away dealing with their respective illnesses left me feeling very different when I ultimately returned to my "former" life.
Over the last two-and-a-half years I started working out again, diligently going to the YMCA until my husband's illness made affording even that impossible. My finding SparkPeople happened shortly after I started getting back in shape and the two years I have been a member have seen me lose 58 pounds and although I struggle like hell now to keep going I have maintained most of that weight loss longer than at any other time in my life. Look at pictures of me through the years and you will see that I am "accordion" woman – shrinking and widening like the folds of an accordion. But even here the constant "upbeat" mood of the site is only vaguely assuaged by the real stories I find on the message boards and most of the calorie-saving suggestions I find onsite are blatantly unrealistic – such as the one that stated you could save calories when eating a Big Mac by ordering it without sauce, cheese, or the middle bun – exactly how is that still a Big Mac? I get uncomfortable with the site's reliance on what I consider to be "fake food" - such as no-fat sour cream and mayonnaise – all chemicals and no food. Now I am also smart enough to realize that neither of these is patently "necessary" in anyone's diet, but I would rather eat less of these in their natural form than indulge in some convoluted facsimile.
I haven't even touched on my political and religious leanings – socially progressive and Roman Catholic – an odd mix if you look at either without the other. But I live both, a reality invisible in anything I read or watch on any kind of regular basis. Yet clearly here I am, trying to navigate the complexities of psychology and faith, ethics and dogma. I am both a social scientist and a devout spiritualist and I believe that my voice is not alone in the crowd – it just encompasses too tangled a web for any one dedicated site to contain. So I am embarking on a new journey, or heading in a new direction depending on how you look at life... since it can be said that no matter the path we take or where it leads, in a very real way all movement is forward. And there is more to me than even the details I have started to share here... a history that is at times quite graphic and gritty, layers of my personality that are not readily apparent to anyone, secrets I carry... but have gotten tired of keeping. All of these are fodder for the blog – each of them will speak to what it's like being a "real" person... light and dark, at times scarily dysfunctional on one level while maintaining complete competency in another... and sometimes living the middle ground between complete chaos and outstanding accomplishment – being ordinary. It could turn out to be a fascinating story or a complete bore – but either way it needs to see light.

December 18th -- The semester is over and I am eating everything in sight... I have eaten out almost every day and the calories are really adding up...
My "lucky jeans" are uncomfortably tight and this really depresses me. I have to add more exercise back into my schedule - I am not really sure why I avoid working out... clearly I enjoy it - the fitness counts from the last two years should be proof enough that when I put my body into motion I love it!
My grades are in - 4 A's, and a B in Calculus! Hallelujah! Maybe this is me celebrating...but I suspect it's more like "this is me anxious and bored..." Started working on my household projects and also my hectic Christmas shopping list... but there is still something disconnected between my appetite and my energy levels... SIGH


December 8th -- My world is uneven right now... almost done with school, but not quite; eating well one day and everything in sight the next; moments of calm determination interspersed with panic and the distinct temptation to run away from my life; my clothes still fit although I have not yet weighed myself, my grades seem good but I think I messed up my last psychology examination – I simply ran out of steam and motivation; SIGH. So today my world will center on finishing the last lab report for school – then all I will have left is my calculus final Friday morning. If I don't end up eating my way through the house in the next few days, I will weigh myself Saturday morning. Life will go on – it must, but I am struggling to keep the promises I made to myself and everything seems like such a chore these days.

November 29, 2010 -- I am finally making real progress in the completion of this semester's schoolwork and exercising more control over my eating (although some days my appetite and compulsivity REALLY spike)... still no noticeable weight gain but no loss either... However I won't go near a scale because I am truly afraid of what it might say, so I am judging my progress (or lack of it) by how well my clothes continue to fit and appear flattering... for now my wardrobe still works for me, and my collarbones haven't disappeared, but eventually I HAVE to weigh myself!

11.09.2010 - One more month...then this semester is
over. It has been a hectic, challenging time. I was not sure I could succeed, but I have learned determination, patience and faith... So much left to do - so many things not done. Yet there is much to be thankful for. This morning, this life - a new day, so many new and exciting possibilities... All Is As It Should Be...

10. 24.2010 **DEPRESSION** -- Unconscious irresponsible eating just because I felt lousy and was bored...still reeling from my dismal performance on my much-studied-for, yet dreaded Calculus exam - my head hurts from all the thoughts swirling inside - bumping into the sides of my brain until it's bruised and sore. I want to shut off the world and just hide, curl up and forget that I still have much to do and almost an entire half semester left...**SIGH**
So there was Cream of Wheat made with whole milk and Cocoa Powder and Dark Brown Sugar, Italian bread toasted with Salted Butter, Circus Peanuts...anything starchy or sweet to take me away from myself. It didn't work. I am still here, feeling bad and still having to do all of the things I hid from...

October 10th, 2010: Coming to terms with my lackadaisical recording, I have flashes of foods eaten and not recorded almost every other day – which have become quite disconcerting. As soon as I am able to nail a particular infraction down, I record it in the Nutrition Notes provided beneath the Nutrition Section, but lately it just feels so out-of-control. My weight appears to be stable – but only as measured by the way my clothes fit and how my body feels – I don't dare creep near a scale...
I must discipline myself to record more regularly – there are times when several days pass and then I try to catch-up all at once and that is where the greatest number of omissions happen. I know this. Yet I still procrastinate, even when those days were good in terms of foods eaten and quantities...sometimes I am just tired of the whole thing... but I have come so far and I know that the recording of my daily intake and activity is the single greatest reason I haven't regained my weight...
I know what I must do... and I am committing myself once again to doing it...

9.21.2010 -- I can't believe it's been a month already... I always tell myself I want to post something, check in... but then the days get so long and I am exhausted by the time I get home from school... Life is good overall -- but tiring and my schedule requires endurance.
I now weigh 172 pounds - at least on one scale - and my clothes are loose. I can get really depressed when I get on other scales though - they average 15 pounds heavier... but I KNOW that can't be true because my "skinny" clothes simply wouldn't fit me at that weight and they fit just fine... SIGH... I just want a consistent measure... my eating has been erratic of late - there are days I barely eat anything - and I know that's not good - but I am too tired to think about food after an 18 hour day... I just want to be under 170... 3 more pounds and I move from obese to overweight... but I seem to be in an intractable holding pattern and the fact that the scales don't match just depresses me to no end... I am in pain almost every night and know I need to get more exercise than is available to me during the school day - but exactly where do I make room for that?

8-30-2010 ... School has started and I practically elope to the Northern Illinois University campus in DeKalb, IL each day. August will soon be a memory - Autumn is coming! Although money is extremely tight there is a renewed sense of contentment surrounding me. I am presently taking 5 classes for a total of 16 hours. Between my Honors contracts and the piggyback Math course I am taking as part of my Calculus class I am putting in the work of someone pulling NINETEEN credit hours! I spent all last week in my lucky jeans - size 16! Just knowing that they fit and are comfortable makes me smile - but they are ruthless when it comes to my gaining weight - literally no wiggle room...so I KNOW I am still maintaining my weight at 175 pounds. More intuitive eating, rigorous tracking...appreciation and exercise. SUCCESS IS just a little farther on...

08-17-2010: My last week of Summer Vacation before returning to school - SO much to do! Fighting fatigue and an almost constant headache has made exercise and housework difficult to motivate... I really am beginning to think I am in flare... my weight is stable but I am eager to lose more weight, get back on track... I have no emotional patience for stasis. Craving sweets like they were leaving the planet and alternating between wanting high protein foods and tons of carbs... SIGH... just not sure what is going on exactly, but today was a beautiful warm-but-not-hot day and my mood lifted along with the humidity... things just have to turn around, there is too much left to do and I am ready to see progress!

August 11th 4:27am-- It has been a long day, but for the first time in over a week, a productive one. Ran a few errands, cleaned house, took a long, hot bath, caught up on my emails and Facebook correspondence, wrote poetry, tracked my food and stayed within my caloric range, posted on the SparkPeople Message Boards, and basically just got back into life. A GOOD DAY! I know tomorrow will be equally as busy - my life might actually be coming off pause... so many days have languished and I am ready to set forth on some new adventure - a different direction. Funny how an ordinary day, spent really living instead of just "being here" can bring one back to center. I look forward to tomorrow's new beginnings, sure in the knowledge that I still have a lot of living left to do...

08-05-2010 -- What a mixed bag... on the one hand I have reconnected with friends close to my heart that I have lost touch with these last years... on the other, my eating and exercising have been terrible and I am stalled on my cleaning progress due to pain and lethargy. Don't want to blame the Fibromyalgia and Lupus, but my head is in a fog and I am plagued with a perpetual headache and hip pain... as a result I have been eating junk and way too much and turning to alcohol to numb the pain - which is a terrible solution. Need to get back on track and listen to my higher self, my soul instead of this broken body... keep moving, keep striving...but it gets so mundane and tiring and I long for excitement! School is a mere 18 days away and I am panicky and excited all at once...must recenter my self and reach out... time to enlist support!

August 2nd -- Cleaning is going well and I am satisfied by the progress. Just a little over three weeks to go before I return to school. So much still left to do! I am holding steady at 175 pounds but would really like to lose another 6 pounds by my birthday on September 9th.

July 27th -- I am in pain all the time now - and I am getting less done because of it... but I have lost another two pounds - 55 pounds in total! I now weigh 175 pounds ...Still cleaning... the progress is SOOO affirming! I LOVE YOU ALL SO MUCH! I am SOOO glad that I have made an effort to become more active again - when I am away from this site for too long - I begin to feel alone and disconnected and my progress starts to feel like punishment...

07-12-2010 Today was one of those ravenously hungry days that happen every so often... but this time I simply recorded it since I have vowed to no longer "fudge the numbers" of my tracker... I am tired of cheating - it does me no good bcause both my conscience and my body don't really forget... Since these days are truly random and not at all frequent, it becomes a matter of just being honest and moving on... life can't just be a struggle of calories... I will continue to be diligent, but I am cutting myself some slack as well... after all, I am alive and that living comes with the possiblity that there are days I will simply overeat...

July 6th -- Today I woke up feeling really good - about myself, my life, my body... I am maintaining my 177 pound weight and not stressing over every detail, the house looks good and I am motivated to continue cleaning... and in just over a month-and-a-half I return to school and am looking forward to continuing my education - all together a WONDERFUL day... in just a little while I will be off to my son and future daughter-in-law's apartment to pick up a bunch more boxes and then it's down to the basement to really get going on a long overdue project - cleaning the space completely from one end to the other and finally purging all the extraneous stuff from our lives - clarity is everything...I am really excited!

June 24th -- Reworked my nutrition tracker...trying to put the last few days of mindless eating behind me... FUDGING NUMBERS -- wipe it off the tracker... but not out of my mind. I know I have been overeating, and the tracker began to depress me... feeling really out-of-control right now... even find myself looking forward to July 1st so I can.... what?

6/23/2010 -- I have been altogether lazy for three days...
fighting an ever-present migraine that responds to NOTHING! Should call the doctor tomorrow and then BACK to exercise and cleaning! My son Erich has re-inspired me once again... and now, at 53 pounds down I am within 10 pounds of moving from being Obese to Overweight according to the weight charts here on SparkPeople... time for another real PUSH... also need to rework my eating... anyone have suggestions?

June 18th - The first floor public rooms are finished and I have accomplished SO much... eating and especially drinking alcohol to excess is becoming problematic again and I feel so out of control - I should know by now that self medicating to ease the pain is a... BAD IDEA! But I always slip into that mode when I find myself depressed or just hurting from a flare-up of my Lupus/ Fibromyalgia...

6-13-2010 CLEAN HOUSE -- Here I come!

06.11.2010 -- Being lazy for awhile...power-watching TV and lounging about... but soon, if our finances allow it - we will all rejoin the YMCA and start sweating! It will feel SO very good. Keeping careful watch and limits on my eating has been hard, but not gaining any weight in these off times is worth it...

JUNE 4TH -- For the last week we have been in Northern Wisconsin (at Russell Memorial Campground in Merrillan) and I haven't exercised this much in months... fishing, hiking, just working around the campsite... It has been wonderful, and since I had to come back to Rockford for Angie's Guardianship Hearing and my doctor's Appointment it was doubly wonderful to discover than I haven't gained ANY weight even while eating pretty much what I wanted all week... Driving back early tomorrow morning for a few more days... can't wait to go fishing again with Erhard. Hmmm, things are finally working themselves out again... and I can feel the stress lift off of my shoulders a little more each day...

5.26.2010 - SUMMER VACATION HAS BEGUN...

5.19.2010 One more paper to go - but I have my grades, even if they don't show up yet... 3 - As; 1- B...3.75 semester GPA; 3.875 cumulative... Almost afraid to get on the scale, but I think I am still holding steady at 180 pounds, even though I feel like I've eaten everything that isn't nailed down... SIGH... Looking forward to being done with this semester and figuring out a fitness plan, because Lord knows I need one... On a brighter note, last Saturday my youngest son, Erich, graduated from the Illinois Institute of Technology with a B.S. in Applied Math.

MAY 6th... only 4 papers left to go... and two days left to do them... then I will mark one year since returning to school full-time... how blessed I am!
It has been a difficult semester at times --
Erhard getting sick and going on disability...
My getting sick and not being sure what's behind it...
Having my car totalled and suddenly being without reliable transportation to take me to school...
This has been the most intellectually intensive semesters EVER!
My weight is stable at 180lbs.
Now that I am almost done with this semester, I look forward to finally being able to thoroughly clean this house - TOP TO BOTTOM!
Qualifying for a grant so I can go back to the YMCA to restart my fitness program ...
The time has come for me to work out again...
HAPPY MAY DAYS!

5.2.2010 - Erhard and I have been married for 29 years... looks like we made it, schatze!

ALMOST HOME...04.19.2010 I am eating too much of the wrong things in too large portions for it to be hunger alone... I am stressing about everything and at the same time accomplishing very little. Need to breathe, focus... work instead of daydream and futz...can't give up so close to the end of the semester, after all of my other hard work... but panic leads to confusion and too much food... sometimes I just need to remind myself of what I have already accomplished... anyone else feel this way sometime?

Saturday April 3rd... 4:03am...Still weigh 180 pounds, still have a mountain of work to do, still stressing out every other hour...BUT somehow I am content...GO FIGURE! The bronchitis I had been fighting is continuing to linger, so I will soon be scheduled for a lung function test...I really think it's time I quit smoking...

Friday, March 26, 2010 9:38pm... a new car to replace the one I lost due to the accident - another 2003 Chevy Malibu 4-door, this one Gold (or Champagne, as they call it) and in pristine condition. More projects completed - this time purchasing Erich a new bicycle (a sliver and deep blue TREK) the house a bit more picked up... all of this in preparation for compiling my DONE list and my TO-DO list...so much schoolwork to think about - the last mental block and physical holdout of progress... slowly but surely my life gets done...

Tuesday, March 23rd, 2010 - After months of remaining at my weight plateau of 184pounds and adopting a never-give-up persistence, weighing myself regularly, eating the right foods in the right amounts, and stressing - I got on the kitchen scale this evening right at nine o'clock and discovered - to my utter incredulosity - that I now weigh 180 pounds... I have lost 4 pounds! FINALLY! I am now a proud Sparker with a 50 pound total weight loss! OMG... :-D

March 19th 2010 -- What a week of ups and downs, a real roller coaster of emotions... my bronchitis is finally clearing, Erhard is back out of the hospital after one more round of tests and another setback, my beloved 2003 Malibu was totalled in a freak and almost deadly accident and I really thought I would have to withdraw from school because I have fallen so far behind with everything else going on...and then I spoke to two of my three professors and they assured me they would do anything they could to make sure I could finish up this semester, even if it meant taking an incomplete and extending my work through the summer.
I learned that I am a lady of mercy, grace and class as I navigated the details of illness and accident this week. While I remain at 184pounds still, given everything else going on, I'd say that was a major accomplishment in its own right...and so it goes - one moment at a time - still striving, still succeeding...

March 9th 2010 -- Trying to recuperate from this latest bout of Bronchitis while using Spring Break to catch up on my schoolwork... so far I am doing far more recovering and too little catching up... need to be patient and take a breath... being more patient with myself and my processes has always been relegated to the bottom of my emotional to-do list... it's more of a problem that any surface anxiety. But for now I must strive to take things a little more like they come instead of always attempting to wrench perfection out of my humanity...

March 5th 2010 -- BRONCHITIS AGAIN! Phooey! But I am bound and determined to make March a roaring success one way or the other... look out, stand aside - Here I come!

February 14th 2010 -- Valentine's Day -- Despite my best efforts I am still maintaining my weight at 184pounds. Ultimately I try not to get too stressed out over it because for years maintenance was the most difficult part of staying healthy for me...School is wonderful! I am busier than ever but love the challenge. Although I have remiss in keeping up with my Sparkfriends, I am never far from all of you in thought and affection. So much to do...Spring can't get here fast enough! CIAO!

01.31.2010 - Can you imagine, we are already one month into the New Year...New Decade!? School has started and I am once again wrapped up in scholastic pursuits. Shortly after the 1st of the year, I came down with an annoying, albeit not serious, upper respitory infection and as a result really cut back on my eating...very few things taste good after NyQuil...but now I find I have gained weight precisely because I might have slowed down my metabolism. PHOOEY!

12.26.2009 Christmas was simple and wonderful. Now it's time to turn my attention to the end of the year and my son, Christopher's, 25th birthday. Time to set goals and make plans... What do I want to accomplish in 2010?

12.18.09 School is over...Christmas is coming...WHEW! Last couple of weeks have been spenting losing direction and sinking into depression... but today a glimmer of fight has returned and I am running with it instead of eating myself into a stupor or starving myself in order to feel something...

12.03.09 DECEMBER IS HERE! I am holding steady on my weight... GO ME! :-D My semester is finally over, except for finals... so far, I have a 4.0...I am SO excited! Wish me luck! Erhard is back to work, and feeling better. GOALS FOR DECEMBER - Wrap up the personal things I need to before the end of this year and break 180 pounds! Blessings to all...more soon. Gabi

*** LOOKING FORWARD TO THANKSGIVING ***

11.13.2009... Friday the 13th - 184 pounds...another pound lost! I have tried to stay active but I so miss the YMCA. My husband is on disabled leave from work and we've had no income since September 25th...so all memberships are cancelled for now...life is stressful, but we take it one day at a time.

10.24.09--- I weigh 185 pounds!
I WEIGH WHAT IT SAYS ON MY DRIVER'S LICENSE :-D
I have lost another 2½ pounds!
Total Weight Loss - 45 pounds!

09.27.09--- I weigh 187 ½ pounds!
Total weight lost to date – 42½ pounds!
New goal: 175 pounds by 12.31.09!

09.26.09...Can't believe it's been an entire month since I updated my page! TIME FLIES! I have been in school for an entire month now and absolutely LOVE it! My eating has been erratic, but still relatively healthy and although I have really been lax with the YMCA, I have been doing a lot of walking while on both the Northern Illinois University DeKalb and Hoffman Estates campus grounds - going to and from the various classrooms and meeting areas spread over 4 or 5 blocks and have tried to take stairs whenever possible. My weight is stable at 189pounds - heavier than I want to be, but a far cry from where I was...maintenance has always been my undoing, so the fact that I holding steady is a beautiful thing! I turned 52 on September 9th and have vowed to make this the best year of my life! LOOK OUT WORLD, HERE I COME!

08.31.09...I AM ONCE AGAIN AT 189POUNDS!

08.26.09... School has started and I am busily adjusting to the increases in my responsibilities. There are SO many things I want to accomplish! It's time once again for one of my infamous to-do lists. Once completed I shall post it here to facilitate my accountability. Until then, know that I keep each and every one of you, my dearest SparkFriends, in my daily thoughts and in my heart! I am so very grateful to have found SparkPeople and I know that I have stayed on track because of it.
Of late I have been eating at the lower end of my caloric allowance and because of all I have learned here have sought out and utilized opportunities for fitness that in years past I would have ignored. As a result I am eager to weigh myself this weekend...I have a feeling that the scale will deliver GOOD NEWS this time!

August 9th...Although I am still battling those dreaded 5 pounds, my mood has improved and I am looking forward to not only returning to 189 pounds for the last time, I am committed to breaking through this plateau and leaving it behind! So many wonderful things are happening in my life - I am returning to school to finish my degree, finally consulting a dentist to begin getting implants, and getting back to cleaning and redecorating my house. LIFE IS GOOD!

9:54pm…The countdown begins – 31 days until my birthday – and I am committed to making these days the best and most productive of my fitness journey. Diligent focus, rigorous tracking, and over-the-top give-it-everything-I-have workouts will guarantee my success. I WANT TO WEIGH 179 POUNDS on my birthday. That equals a TEN-POUND LOSS for the month and a total weight loss of 51 pounds. I will weigh-in first thing tomorrow… I know that I might still be holding additional water weight, but I won't let that detour my resolve. Erich and Christopher have advised that to accomplish this I should plan on eating between 1500 and 1800 calories and schedule 2 hours of cardio and weights per day, each and every day, of this month-long challenge. I am prepared to do this. I will do whatever it takes.
AND...my oldest son, Stephan, has proposed to his girlfriend, Ashley, and she has said "YES!"

07/21/2009 - I am holding steady after all - through weeks of ups and downs...yesterday I got my final clearance from my surgeon and also received the news that the growth discovered on my kidney is a simple cyst...while there I was pleased to find out that my weight has returned to 189 pounds once again...no loss since May 29th, but a long period of being stable...NOW, it's up to me to make this next week, next month a time of getting back to basics and getting off this plateau!

06.14.2009 LOOKING FORWARD TO A SUMMER OF HEALTH AND MOTIVATION...as of right now I am holding steady (Since May 29th) at 189 pounds and happily discovering that most of my clothes (and even my bathing suit) are now too big! I am actually looking forward to finally catching up on all the laundry I haven't been able to tackle since my surgery and, in the process, culling my closet and drawers of all the clothing that no longer fit me (I plan on donating the still-nice pieces to charity). Simply LOVE the idea of only having clothes that really flatter me instead of just stuff. Decided to put this update at the top of the page...I am within 2 days of my 7-month Sparkversary and wanted to make sure that the friends that visit here will see my SHOUTOUT of THANKS to them for their support and friendship! May we ALL succeed at our goals this SUMMER!

LIVING...LOVING...LAUGHING...
I am 51, married since 1981 with 3 grown sons and a whole cadre of rented children. I am a freelance writer and homemaker. Over the course of my adulthood I have done a little of everything...from retail to fast food, insurance underwriting to teaching. My passions revolve around my love of learning, especially in the areas of Faith, Philosophy, Health & Fitness, and Psychology.
I love to wordsmith...my soul is shaped by nouns and verbs, comforted by adjectives and stirred by adverbs...
In the Fall of 2009 I hope to return to RVC (Rock Valley College) to complete a second Associates Degree in Physical Sciences and Mathematics. From there I want to continue (FINALLY!) to receive Bachelor of Science in Behavorial Science with an emphasis in Psychology. I thrive in urbane, impassioned environments - always seeking long discussions that meander from one topic to the next fluidly and intelligently.
I strive to bring my passion and exuberance for life well lived to this community and look forward to getting to know the many, diverse voices therein...

NEW YOU BOOTCAMP MEMBER: My goal is to lose 10 pounds in January. 01.23.09... Due to unforeseen circumstances I have had to resign from this team... BUT I am committed to continuing my advancement toward fitness and health - I have already lost 5 pounds this month - THANK GOD for SparkPeople!

02.11.09 I have a new medium-range goal... to weigh 184 pounds before June 1, 2009... I reached my lowest weight in years in June of 2007 when I weighed 184.5 pounds... having lost almost 42 pounds at the time... then I gained it all back plus some. Now I want to surpass that by 1/2 pound... which will give me a total loss at that time of 46 pounds... Even bought myself a SparkGoodie of a Spa Visit to commemorate my new goal, promising to make that my treat once I accomplish it...HERE I GO!

2 16 2009 -- 3 MONTH SPARKPEOPLE ANNIVERSARY!
I have just requested information about the Avon Walk for Breast Cancer 2-Day/39-mile walk in Chicago, June 6-7, 2009 and the Susan J. Komen Walk for the Cure 3-Day/60-mile walk in Chicago, August 7-9, 2009. My goal is to walk in one or both of these. Cognizant of this goal, I need to step-up my training. I am not sure where to begin. Since both organizations will contact me, hopefully one and/or the other will include fitness tips for training, sponsorship guides, etc. insuring my efforts result in triumph.

03.26.09 A worsening paraumbilical hernia has forced a change of plans...surgery instead of marathons for the moment...

04.02.09 Tuesday (March 31st) I was diagnosed with Pneumonia. I 'd been feverish and coughing since Saturday morning, but by Tuesday evening, my condition relatively unchanged, I finally relented to my family's continued urging that I consult a doctor and went to The Physician's Immediate Care Facility in an effort to determine its cause and begin more intense treatment.
Up until that time I had chalked up my symptoms to a bad cold, or at worst, to another bout of Bronchitis and was determined to tough it out on my own...even though my spiking high fevers were an anomaly... Obviously, I was wrong.
This coupled with the fact that only one day before the onset of my symptoms my husband, a man who NEVER gets sick, had to be hospitalized because his "bad cold" had evolved into Pneumonia and Congestive Heart Failure ( he has since returned home) have conspired to keep me offsite, except for the briefest of moments. To all of my friends and SparkTeam co-members, I apologize for my absence of message board and blog posts and huddles... I promise to participate more fully as I continue my recovery...btw, still have no clear date for my hernia repair surgery... I will keep you posted.
HUGS TO ALL.

04.13.09 I hope everyone had a wonderful Easter...
I have an appointment with my surgeon this afternoon, hopefuly to schedule my hernia repair. My pneumonia is getting better... I am finished with the antibiotics and feeling stronger. It is taking a lot longer than I thought it would, but I am trying to be patient...
I am strongly considering going back to the YMCA tonight...even if it's just a light workout. Just want to do something besides rest...

April 16, 2009...Second day working out at the YMCA! It feels wonderful moving again. My hernia repair surgery is scheduled for 4.28.09 at 6:30 am...so I'm taking every day now to work out and get stronger...THANK YOU all for your wonderful words of support during my recent bout with pneumonia and my husband's illness...I APPRECIATE EACH AND EVERY ONE OF YOU!

4/27/09 - My hernia repair surgery is a little over 24 hours away...and I am a little nervous. These last few weeks, between contracting pneumonia and anticipating this surgery, I have been in bed for most of the hours of the day and night...trying to rest and heal. There are many moments, rife with drudgery, that have driven me just about stir crazy...both my eating habits and my fitness schedule have taken the hit and, although I still weigh the same 193-1/2 pounds, it has been a real struggle just to stay here...between having to take Prednisone to help open my lungs and weeks of bedrest or restricted activity, its a wonder I don't look like a house!

EMOTIONAL EATING sums it up...I felt lousy - I ATE; I was bored - I ATE; I became frustrated by the slowness of my recovery and, you guessed it, I ATE! On top of that, I craved sweets and deep-fried foods and LOTS of cheese. I NEVER CRAVE SWEETS unless I'm bummed, then LOOK OUT! My only saving grace is that I did not always give in to my cravings... AND...I logged them faithfully and spent far longer on the SparkPeople website soaking up both information and affirmation. THANK YOU ALL!
I have set a new short-term goal / plan for myself... Beginning May 1st (3 days post-surgery) I am going to RIGOROUSLY monitor and control my food intake - measuring and weighing portions, and sticking to the low end of my daily calorie allotment. In addition I will limit my daily Sodium intake to less than 3000mg. and my Fat intake to no more than 25% of my total daily calories.
Coupled with that, as soon as I am able, I am going to STEP IT UP when it comes to the intensity / number of reps / consistency over the week of my Fitness Plan... I will faithfully go to the YMCA or workout at home to an Exercise Video a minimum of 75 minutes MON / TUES / THURS / FRI of every week. In short, I am re-doubling my efforts...and while I'm at it I am also pledging to commence with the most thorough Spring Cleaning this house and property have ever seen! I will use these remaining three days in April to reflect on what specifically I wish to accomplish in each of these areas, and put those steps on paper.
May 1st I will weigh myself and take measurements and post them on my SparkPage...I will do the same on May 31st. My goal is to lose TEN POUNDS and log 1200 FITNESS MINUTES in that time. WISH ME LUCK!

April 29, 2009 SURGERY WAS SUCCESSFUL! I am sore, but it's not nearly as bad as I feared it would be. Per doctor's orders I can resume walking for fitness as soon as I feel ready...however, I have a weight-lifting limit of 10lb. for the next 6-7 weeks. I want to thank each and every one of you for all your words of comfort and support.

MAY 2nd...TODAY IS MY 28TH WEDDING ANNIVERSAY! I am resting but celebrating! Discovered that my surgery was NOT quite as laproscopic as I had been led to beliee and I'm sporting a 3" scar! Oh Well... Didn't weigh myself yesterday as I had planned, I completely forgot! Think I'll weigh myself Monday and go from there...might have to readjust my goals based on the new information regarding my operation, but I'm not giving up! I WILL KEEP EVERYONE POSTED!

May 12th...4:03 am Went to the doctor...stitches were dissolvable, but the Steri-Strips are gone! MY SCAR IS CUTE! Continued pain has resulted in my being scheduled for a CT Scan. Doctor's Orders - Remain on VERY light activity...NO WORKING OUT! I am very disappointed but will comply...once the results of the CT Scan are back, and assuming everything is all right, I can start walking...but NO Treadmill for now. Please say a prayer...I am concerned about the pain...as always, I will keep everyone posted! Thank You to all who have and continue to support me. As far as I can tell I am still at 193-1/2 pounds, but I haven't weighed myself...I have been VERY diligent with my eating. Really don't have much of an appetite...I SO MISS THE YMCA!

05.14.09 190½ POUNDS! Debilitating illness and surgery agrees with me! LOL If I had not stood on the scale this morning, I would have written that I "felt" thinner, but knew only I hadn't gained any substantial weight back...this weigh-in was a complete surprise... 3 POUNDS! A surprise I desperately needed to boost my flagging spirits over not being able to workout, not being able to move about at will... needing such long periods parked in a reclining position. My appetite has been almost non-existent and I knew it was more mood driven than anything else...at least now I can be more at peace with my recovery, assured that I won't lose ground in the process.

05.17.09 TODAY IS MY 6 MONTH SPARKPEOPLE ANNIVERSARY!

05.27.09 Received clearance from my doctor to return to my Fitness Schedule! I am SO excited...even more, getting on the scale at his office I was delighted to confirm that I still weigh the same as my last "lowest" weight - 190-1/2lbs. WOOHOO!

06.07.09...Going to the YMCA every-other-day is working well... I am happily getting back into my fitness and workout routine and enjoying feeling my strength and endurance return a little more each day. I was SO pleased to discover that I quickly returned to speed on the Treadmill...so far my top sustained speed/incline is 3.5mph/2.5% incline...eating is better, more consistent and better choices...I am excited about weighing 189pounds and am still working diligently toward losing another 5 pounds by the end of this month.


Current Status:


SparkFriends

SparkTeams



My Ticker:
current weight: 159.5

Interact with GABIRUSZCZAK







Recent Blogs:

Profile


Member Since: 11/18/2008

SparkPoints: 152,829

Fitness Minutes: 146,531

My Goals:
To get to a HEALTHY, ACTIVE weight that's right for me...right now I'm thinking about 135 pounds!
To live as pain-free as is possible, while always appreciating the gift of another day...

My Program:
FINDING WAYS TO MAKE HOUSEWORK EXERCISE

WALK! WALK! WALK!

Graduate School!



Personal Information:
Gabi Ruszczak
Rockford, IL
GRuszczak@gmail.com

Widowed after being married 30 years, 3 sons - Stephan, 31-1/2; Christopher 30; Erich 27

FREELANCE WRITER

Other Information:
Living with Lupus, IBS, and Fibromyalgia - all of them connected of course

Recent B.S. Alumna Northern Illinois University - Cognitive/Clinical Psychology Major - Anthropology Minor, LGBT Studies Certificate

Profile Image