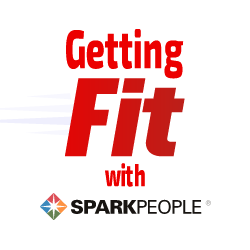 I have 1 pics in my gallery

Awards

G-Girl's SparkPage
I want to be in control of ME again!

I joined Spark in Janaury of 2008 and it took me a year but I lost 24 lbs. Since that time, I have gotten off track and as of October 9, 2012 my weight is back up to 140 lbs.

Time to get back on track! No more excuses. I'm tired of feeling miserable - no more beating myself up for my bad choices. My food has not been great, I haven't been tracking like I should, and I've really slacked in the exercise department by not always ...
I want to be in control of ME again!

I joined Spark in Janaury of 2008 and it took me a year but I lost 24 lbs. Since that time, I have gotten off track and as of October 9, 2012 my weight is back up to 140 lbs.

Time to get back on track! No more excuses. I'm tired of feeling miserable - no more beating myself up for my bad choices. My food has not been great, I haven't been tracking like I should, and I've really slacked in the exercise department by not always keeping up with my strength training and not giving 100% to my cardio.

It's time for a change and to focus! I will be starting Jillian Michael's Body Revolution on Monday, October 15, 2012.

My goal: get back to 124.

(I make typos... it's how I roll.)

*************************
SparkFriends

SparkTeams


This user doesn't belong to any groups

My Ticker:
Pounds lost: 0.0


Recent Blogs:

Profile


Member Since: 12/31/2007

SparkPoints: 60,138

Fitness Minutes: 82,172

My Goals:
1. As of Oct. 2012 I have gained 16 lbs. since I hit my original goal** and weigh 140. My goal is to get back down to 124.

3. Give 100% when I workout.

4. Make good choices when it comes to food.

5. No random snacking when I am bored or stressed.

*In 2008, I exercised 14,990 minutes. In 2009, I exercised 13,892 minutes. In 2010 I exercised 12,017 minutes.

**On January 1, 2008 my starting weight was 148 lbs. My original goal was 130 lbs. When I reached 130.5 lbs. I decided to reset my goal. I reached 130.5 on 5/20/08 and reset to 124 on 5/31/08. I reached my final goal of 124 on 12/16/08. As of 6/1/2010 I have gained 8 lbs. On 1/4/2011 I was at 133 lbs. 7/2011 I was at 138. On 10/9/2012 I am at 140 lbs. My goal is to get back to 124 lbs.

My Program:
Cardio. Strength. Sweating. Repeat.

Jillian Michal's Body Revolution.

Stay in my calorie range of 1200 and 1550 calories per day as suggested by Spark People.


Personal Information:
I've got a great husband, fabulous kids, and the best dog ever!

Profile Image