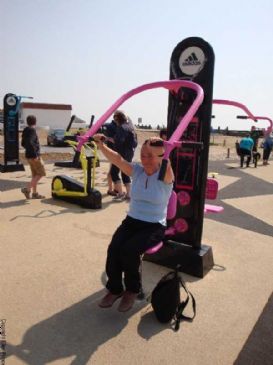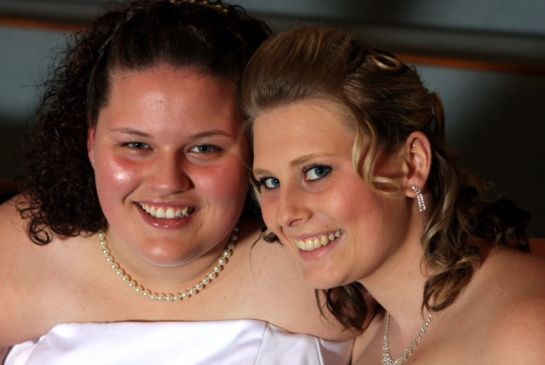 I have 48 pics in my gallery

Awards


Futurehope
Spirited Underdogs 5% challenge team is up and running.
Get ready for the start of the challenge on Saturday 24th February.
Meet you in the airport lounge while we wait to take off! Woo Hoo!
We CAN do it! Woof Woof!

27th Jan Joined the team "2013 Winter 5% Challenge Community"
Woo Hoo!

My commitment to the team:
I will be an active member of the team and strive to do "The Good Life Well" and enter my air miles in a timely manner. I shall ...
Spirited Underdogs 5% challenge team is up and running.
Get ready for the start of the challenge on Saturday 24th February.
Meet you in the airport lounge while we wait to take off! Woo Hoo!
We CAN do it! Woof Woof!

27th Jan Joined the team "2013 Winter 5% Challenge Community"
Woo Hoo!

My commitment to the team:
I will be an active member of the team and strive to do "The Good Life Well" and enter my air miles in a timely manner. I shall weigh in on time every week! I will support my team mates wherever possible! I will try to lose 5% of my weight!

2013 A New Year, New Beginning. New Challenges!
Challenge no 1
I have put on and off about 12lb last year. So I am out to lose again with a challenge between a Spark friend and myself to get to goal weight. I have changed my goal weight to reflect what I feel is my correct weight for my age and height.

Challenge no 2
I joined the "Jan 2013 Stash Buster/ It's All About Me Challenge" which is a private Spark team. I am busy knitting and will also be doing quite a bit of sewing up and finishing of items I have made in the past and were left unfinished.

Challenge no 3 27th January
I have joined the 2013 Winter 5% challenge!

Challenge no 4
I have joined the UFO challenge which starts on the 1st Feb on the "Knitters" team. Incase you are wondering, UFO, stands for Unfinished Object of which I have many!

Challenge no 5
Is photography in the "A Thousand words...PHOTOGRAPHY" team.
I love to take photos and this will give me a new incentive to let my imagination soar!

I am still walking my way to "Rivendell" on the "A Walk to Rivendell" team which also helps my imagination.




My History
I lost 2 stone then reached a plateau. Saw spark people on the internet so I decided to join. Its a great site with good motivation. I am diabetic and hypothyroid and I live in the UK.

I live in a village in the South of England, its quite hilly. It's good here.

I am interested in Archaeology and History. Birds, especially birds of prey. Flora and fauna. Animals of all kinds. I also love to do lots of gardening and crafts. And I enjoy keeping fit and healthy with Spark People and my DH!

Ellen
SparkFriends

SparkTeams

My Ticker:
current weight: 139.0

Interact with FUTUREHOPE49







Recent Blogs:

Profile


Member Since: 7/31/2010

SparkPoints: 82,818

Fitness Minutes: 112,343

My Goals:
2013
I have met my goal to come off all my diabetic medication and use diet alone last year.

Goal 1
I need to lose weight with the 2013 5% Winter Challenge in order to stay off the meds.
Goal 2
I need to keep exercising to keep my blood sugar good!
Goal 3
Return to what I was doing when I first joined Spark People. ie: Exercise early in the day.
Do Strength training, aerobics and yoga and walk every day
Goal 4
I have reduced my cholesterol and have a good ratio. Continue to maintain this.
Goal 5
My blood pressure is good. To keep it that way I must get my heart rate up every day and keep my salt low. I do not need any more stress this year LOL!
Goal 6
I will keep exercising, strength training, weight lifting, walking, hiking and gardening.
Goal 7
I will strive to track my nutrition & exercise every day
Goal 8
I am doing more things for me this year, art, craft and jeweler
Goal 9
Get at least 8 hours

My Program:
February 2013
Joined the 2013 Spirited Underdogs Winter into Spring challenge team

January 2013
I have joined the Winter 5% challenge and hope to lose 7lb which is 5% of my present weight.

I am sticking with the Mediterranean diet, but emphasizing more vegetarian food. I eat wholemeal wherever possible. Rape seed oil does not agree with me and its in just about everything that is ready made even Pesto! So I need to make more of my own food and bread with EVOO
I exercise every day, yoga, walk/run, aerobics, dancing with Strength training at least 3 times a week. Weight training, Ball exercises , Hula hoop, Kettlebell, 3lb Medicine ball with DH.
Use the Free Gym.
Hike at least once a week.
Gardening, my passion! Grow more vegetables and fruit!
Maintain the house and decorate. I am into DIY!

December 2010
I joined the 5% winter challenge team.
Feb 18th 2011
I have now lost over 3 stone
May 2011
I joined th

Personal Information:
I am retired. I used to be a machine knitting tutor. I live with my husband and we have been married 33 years.

We have 3 grown up children and 1 grandchild.

I am a member of the National Trust, English Heritage, RSPB and Surrey Nature.

Other Information:
I like reading books and magazines, music, especially classical and also Clannad, Enya & similar music. I love the tiako drums, for instance, Mugenkyio and Kodo. I have done craft work and art. I like poetry and Shakespeare. Love Grand Prix & Moto GP. I like photography, Birds, nature, history and archaeology. I enjoy hand & machine knitting & crochet, beading and lace making, needlework and embroidery.

Profile Image