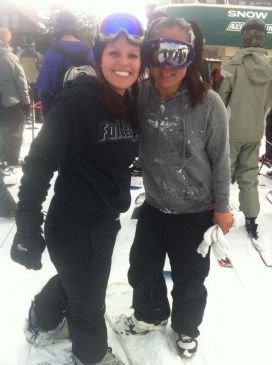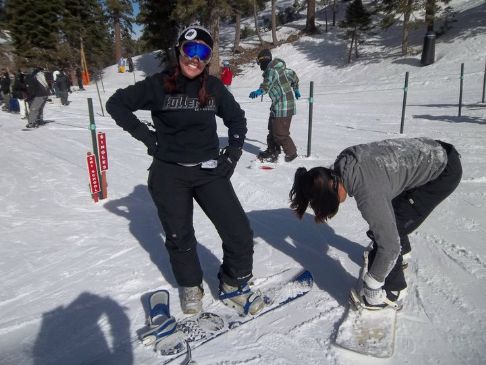 I have 10 pics in my gallery

Awards

That was then, this is now . . .
My name is Kim and I joined SP after I friend of mine recommended it. I am from Orange County, CA so there is a lot to do around here all year long (bike ride, hike, run). So I guess I shouldn't have any excuse right?

Ha! Well I am hispanic and my family knows how to cook and well, we eat a lot of good food:) We have bbq's often and it is very hard to say no most the time. I think that may be my problem:/ Damn tortillas! lol

All throughout HS I played sports and was ...
My name is Kim and I joined SP after I friend of mine recommended it. I am from Orange County, CA so there is a lot to do around here all year long (bike ride, hike, run). So I guess I shouldn't have any excuse right?

Ha! Well I am hispanic and my family knows how to cook and well, we eat a lot of good food:) We have bbq's often and it is very hard to say no most the time. I think that may be my problem:/ Damn tortillas! lol

All throughout HS I played sports and was pretty fit. I had jobs that were physical and hands-on, and I never seemed to have an issue with weight. The problem really started to hit when I got a desk job. Sure I wasn't as active as I was in HS, but the sitting around all day and continuous bad habits of eating junk food just wasn't doing me good.

I haven't put on a ton of weight over the years, maybe 15-20 lbs but the fact that I am so short really makes me look like I have a gained a lot. I am 5'4 and if I lose 5lbs you can tell the difference.

My goal isn't anything too crazy. It is what is normal for me. Ultimate goal: 135 lbs. Now here's to getting there!!! :)

SparkFriends

SparkTeams



My Ticker:
Pounds lost: 4.9


Recent Blogs:

Profile


Member Since: 3/16/2009

SparkPoints: 14,398

Fitness Minutes: 15,429

My Goals:
My goals are to lose a few pounds . . . Right now I am set on losing 17 pounds!! Over the last couple years I have added the extra lb's by eating whatever I want and not caring. After my grandpa passed away in October of a heart attack, I planned on re-starting my life as a healthy and new person.

My Program:
I am a pretty active person who loves the outdoors and I hope to stick to "the plan" by bike riding to the beach, going to the gym 3-4 days a week AND by not eating my favorite, favorite food Del Taco:(

Other Information:
My favorite quote: "Strength comes from struggle, weakness from ease".

Profile Image