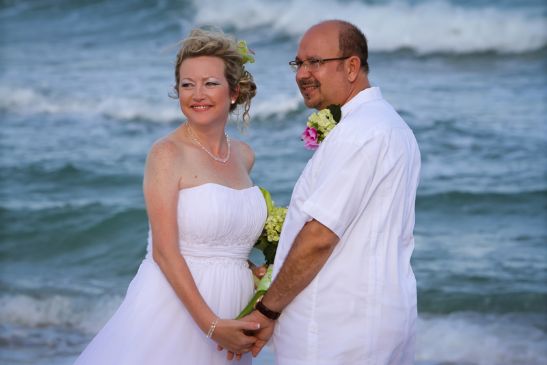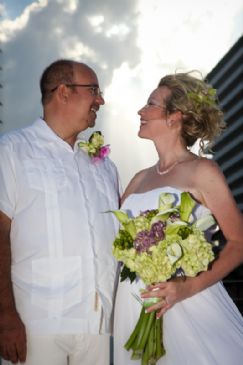 I have 48 pics in my gallery

Awards

Proud to Be A Blazing Blue Bombshell!
Update 09/09/2012 - Weight 164

I'm excited to be part of the Blazing Blue Bombshells and starting BLC20. I can't believe I've been going at this since BLC11!!! What a difference in life...I was at goal weight for a long time and recently gained back almost 20 pounds due to two herniated discs and extreme sciatica. I'm currently going through physical therapy and unable to do any other type of exercise. Hopefully, I will heal soon because I cannot wait to get these extra pounds off! ...
Update 09/09/2012 - Weight 164

I'm excited to be part of the Blazing Blue Bombshells and starting BLC20. I can't believe I've been going at this since BLC11!!! What a difference in life...I was at goal weight for a long time and recently gained back almost 20 pounds due to two herniated discs and extreme sciatica. I'm currently going through physical therapy and unable to do any other type of exercise. Hopefully, I will heal soon because I cannot wait to get these extra pounds off! This definitely shows me the importance of exercise with a good diet.

*~*~*~*~*~*~*~*~*~*~*~*~*~*~*~*~*~*~*~*

3/1/2009 (Start Date - Weight 204.5 original weight in 9/2008 - 208): I am a Type 2 Diabetic trying to lose weight and get my BG levels under control. Ever since I started on insulin, I have been steadily gaining weight. I want this cycle to stop. My BG numbers have been through the roof and I'm not sure what's causing the reaction.

I've had a weight problem since I was a teenager and the only way I've ever been able to lose a ton of weight was to starve myself and exercise like a fiend. I don't want to repeat that cycle at this time in my life so I am committed to doing this the right way.

So far I haven't even been able to get the exercise part down and need to get motivated. I started SB Diet Online on January 1st and lost at first but now I seem to be gaining again. I really need to start exercising and I think that will really jump start my progress.

*~*~*~*~*~*~*~*~*~*~*~*~*~*~*~*~*~*~*~*

Update 3/11/2009: Since starting to track my nutrition/fitness on sparkpeople, my bg numbers have gone done tremendously and I have started to exercise. I am no longer going up on the scale every day...Instead I am slowly going down:-) I have been extremely motivated by others on the site and am finally ready to love myself enough to get healthy! I am truly being accountable to what I am putting in my mouth and the exercise that I am doing to help reduce calories. It's fun again:-)

I really like this quote from Ralph Waldo Emerson that was in a recent article I read on SparkPeople about dealing with setbacks:

"Finish each day
And be done with it.
You have done what you could.
Some blunders and
Absurdities have crept in.
Forget them as soon as you can."

*~*~*~*~*~*~*~*~*~*~*~*~*~*~*~*~*~*~*~*

4/6/2009 - I read the perfect article for me today:-) 1 Step Back, 2 Steps Forward...I am placing the items from the article that inspired me the most so I can look back and remember. Loved the quotes:

"Fall seven times, get up eight." - Japanese Proverb
"Patience and perseverance have a magical effect before which difficulties disappear and obstacles vanish." - John Quincy Adams
"The gem cannot be polished without friction, nor man perfected without trials." - Chinese Proverb
"Never give in. Never. Never. Never. Never." - Winston Churchill
"Great works are performed not by strength but by perseverance." - Samuel Johnson

These quotes all say the same thing. No matter how many obstacles you run into, what matters is that you're able to overcome each of them, one at a time.

Take a walk in the woods to clear your head and regroup.

Have a personal "bounce back" motto that will re-energize you. Put it everywhere.

Take a break if you think you're trying too hard.

Return to the basics. Are you making it too complicated and tough on yourself?

Plan ahead for irregularities in your schedule, call ahead to healthy restaurants, pack healthy snacks.

Stay aware of what you are doing. One meal mess up can turn into a one day mess up, a one week mess up if you're not careful.

Remind yourself of your success so far when you need a boost.

*~*~*~*~*~*~*~*~*~*~*~*~*~*~*~*~*~*~*~*

5/3/2009 - Day 1 of SparkPeople's Sweatsuit to Swimsuit Bootcamp

Neck: 13.5"
Left Arm: 13.5"
Chest: 39"
Waist: 42.5"
Hips: 44.5"
Left Thigh: 24.5"

Weight: 195.5

*~*~*~*~*~*~*~*~*~*~*~*~*~*~*~*~*~*~*~*

Update 6/29/2009 - Starting Weight: 200.5

Okay, so here I go again. The weight loss struggle has lasted me a lifetime so I don't know why I expected immediate changes. I've been on a roller coaster the whole year, weight going up and down. There have been many life altering changes and I could try to blame my failure on those, however I know what the cause is. Drinking my calories, eating too much/too late, and not exercising. Today, I recommit again. Here's what I will do:

Step 1:
Stop drinking my calories - start drinking more water

Step 2:
Get in the appropriate amounts of lean proteins, fresh fruits and veggies - track every bite I put in my mouth

Step 3:
Start exercising - Key emphasis on the word "start" - I can commit to a minimum of 10 minutes every day

I tend to go full force on something when I put my mind to it. Part of my Taurus bullish personality, however I know that this time, I need to start slow. I'm going to go back to the first Phase of SparkPeople and relearn all the new habits again. This time, I will make them a habit that I can stick to before moving on to the next step. My hurry up and wait attitude has not worked in the past and it is not going to work in the future. My favorite quote from Eleanor Roosevelt "The future belongs to those who believe in the beauty of their dreams" will stay with me as I start again, taking this journey one minute at a time.

*~*~*~*~*~*~*~*~*~*~*~*~*~*~*~*~*~*~*~*


Update 8/25/2009 - Weight: 190

Ten and a half pounds gone since my last update here! And a total of fourteen and half gone from my body! Woo Hoo! There have been so many changes in my life since my last update but you'll have to read my blogs to learn about that stuff:-) Just know that I am finally on my way to relearning myself and making my life truly happy.

*~*~*~*~*~*~*~*~*~*~*~*~*~*~*~*~*~*~*~*

Update 9/30/2009 - Weight 184

Wow! I'm down 20.5 pounds now from where I started. I have gotten this far with the help of my friends on SparkPeople, my "real life" friends along with sheer hard work and determination. It has been slow going but at least it is going now:-) I wish much love and luck to all my Spark Friends!!!!.

*~*~*~*~*~*~*~*~*~*~*~*~*~*~*~*~*~*~*~*

Update 12/03/2009 - Weight 178

The BLC 11 Challenge ended yesterday and I've gone from 188.6 to 178 pounds...Total weight lost was 10.6 pounds and percentage was 5.62%.

Another number...I started at 204.5 pounds on January 1st of this year (and was there when I started to Spark in March of this year) and so far have gone down 26.5 pounds for a total percentage of 12.95%...Not bad for a lady who has consistently gained weight for the last several years:-)

I'm really glad that I've had the support of the Light Blue Bombshells and I'm eager to get started on the holiday challenge. I know it will keep me in line and help me to not gain during the holidays:-)

*~*~*~*~*~*~*~*~*~*~*~*~*~*~*~*~*~*~*~*

Update 01/03/2010 - Weight 178

Well, I maintained throughout the holidays...going up a couple of pounds but managing to take them back off in the same time period. Not bad for the holiday season. I'm ready for the BLC 12 Challenge to start on 01/13/2010 and am looking forward to the camaraderie of my team (Light Blue Bombshells) and catching up since the last session ended. I've been on vacation for the last two weeks and although it was very busy, it was relaxing. I'll go back to work refreshed and ready to tackle another busy year:-) Much love and hugs to all my SparkPeople Friends! Let's move our successes forward and leave our failures in the past!

*~*~*~*~*~*~*~*~*~*~*~*~*~*~*~*~*~*~*~*

Update 03/01/2010 - Weight 170

Woo Hoo! I am celebrating my one year Sparkversary today and I've come a long way! The BG levels are finally leveling out and are pretty good. I'm no longer on insulin, instead am taking Metformin and Victoza. I'm exercising consistently with cardio and strength training as well as eating right. I've accomplished all of my goals set for year one and am now moving on to new goals. This year I want to:

~Lose 24 pounds minimum
~Increase tone in arms and core strength
~Run a 12 minute mile
~Run a 5K

*~*~*~*~*~*~*~*~*~*~*~*~*~*~*~*~*~*~*~*

Update 04/07/2010 - Weight 164

Today was the final weigh in for BLC12 and I kicked my goals to the curb! I originally wanted to lose 6 pounds (1/2 pound a week) for this round. Instead, I lost 13 pounds total. Woo Hoo! That is another 7.34% off of my body. I am getting so close to my goal...only 20 more pounds to go and at this time last year, I thought it would be impossible to get anywhere near the 140's again. I'm looking forward to the BLC13 (starting 5/5/2010) challenge where I will be a Co-Captain for the Light Blue Bombshells. This team is all heart and soul and I really appreciate every single person on the team.

*~*~*~*~*~*~*~*~*~*~*~*~*~*~*~*~*~*~*~*

Update 08/06/2010- Weight 156

I had my final weigh in for the BLC13 last week and lost a total of 9.5 pounds for a total percentage of 5.72% in this challenge. 52 pounds total have been shed and I feel amazing:-) I was walking my chi's the other day and noticed that even my shadow is thinner now. I think that's when it really hit home. I am getting smaller! Woo Hoo!

*~*~*~*~*~*~*~*~*~*~*~*~*~*~*~*~*~*~*~*

Update 09/10/2010 - Weight 159.5

I'm getting ready to start BLC14 and am proud to be a Co-Captain for the Light Blue Bombshells. I've gained back a little bit since the last round (3.5 pounds) but know that it will soon be a distant memory. I'm ready to get back on the road to success and get down to my goal weight:-) I'm inspired by every single person on my team and can't wait to get started!

*~*~*~*~*~*~*~*~*~*~*~*~*~*~*~*~*~*~*~*

Update 10/05/2010

The Light Blue Bombshells achieved 100% participation in this weeks challenge, so my page is decorated with clowns! Woo Hoo! Go Bombshells!


*~*~*~*~*~*~*~*~*~*~*~*~*~*~*~*~*~*~*~*

Update 12/08/2010 - Weight 156

Today is the last day of the BLC14 Challenge and I lost 3.5 pounds for a total percentage of 2.19%. I am only down .5 pounds since the end of BLC13 which makes me kind of sad but happy at the same time as I am not gaining. I'm so close to my end goal. Now to maintain or lose through the holidays would make me very happy. I'm heading to Boston for the last two weeks of the year and will have a gym in the hotel. Hopefully, that will keep me motivated! Happy Holidays to all my SparkFriends / Family! Hugs ~ Paula

*~*~*~*~*~*~*~*~*~*~*~*~*~*~*~*~*~*~*~*

*~*~*~*~*~*~*~*~*~*~*~*~*~*~*~*~*~*~*~*

Update 01/07/2011 - Weight 163

Well, I started the new round of BLC15 Challenge and am still with the Light Blue Bombshells but am now the Captain of the team! Looking back over my entries, I keep gaining/losing the same 8 pounds over and over again. I'm vowing to stop the cycle this year and have committed to the Bombshells that I will lose 10% of my weight this round. That means by the end of this challenge, I should be within 2 pounds of my goal weight! I would say "Wish me luck" but I know I can do it!

*~*~*~*~*~*~*~*~*~*~*~*~*~*~*~*~*~*~*~*

Update 04/08/2011 - Weight 154

I'm starting the new round of the BLC16 Challenge and have stayed on as the Captain of the team. I am very proud to have Sandy (MAMA23GRLZ1BOY) and Tania (PLUCKYMUM) as my Co-Captains this next round. I lost a total of 9 pounds and 5.52% coming in 80th overall. I didn't make my goal of 10% lost but gave it a very hearty try:-) I have 9 more pounds to get to my goal weight of 145 and I'm going to try so hard to get there with BLC16!

*~*~*~*~*~*~*~*~*~*~*~*~*~*~*~*~*~*~*~*

Update 08/07/2011 - Weight 149.5

One month to go until BLC17 starts and I just realized that I haven't updated my page with anything since April. I'm almost to my goal weight but have plateaued for the last few weeks. I'm almost there and will continue as long as it takes to get to my goal. I'm looking forward to working with 1TRULYBLESSED (Ferne) and MAMA23GRLZ1BOY (Sandy) as my Co-Captains of the Light Blue Bombshells in BLC17!

*~*~*~*~*~*~*~*~*~*~*~*~*~*~*~*~*~*~*~*

Update 01/20/2012 - Weight 145

The BLC18 has started and I'm a MOM (Masters of Maintenance) now:-) I'm busy planning my wedding and trying to keep up with all my Bombshells, as well as maintain my weight loss throughout all the parties we are going to so I can stay in my wedding dress. I'm excited to be working with Ferne (1TRULYBLESSED) and Tanya (CHOCOHOLIC2276) as my Co-Captains this round! We've got a fabulous group of ladies that are all so inspirational!!!

*~*~*~*~*~*~*~*~*~*~*~*~*~*~*~*~*~*~*~*

Update 04/20/2012 - Weight 145

It's time for another round of BLC to start. I can't believe it's round 19 already! I'm so glad to take a break this round from being a Captain as I prepare to move in with my husband and start looking at colleges to attain one of my dreams of becoming a Graphic Designer. I was recently invited to be a member of SparkPeople Official Success Stories and am so proud to be a member of the team! I am so excited to still be part of the Light Blue Bombshells and will continue to give my all in challenges as well as communication with my team. This past year has been an amazing culmination of all of my dreams and I can't wait to see what the future has to hold!

*~*~*~*~*~*~*~*~*~*~*~*~*~*~*~*~*~*~*~*
SparkFriends



SparkTeams

My Ticker:
current weight: 157.0


Recent Blogs:

Profile


Member Since: 3/1/2009

SparkPoints: 64,725

Fitness Minutes: 60,676

My Goals:
My goals for 2012 are:

~Increase tone in arms and core strength
~ Decrease body fat and increase muscle percentage


My Program:
Tracking my food and exercise through SparkPeople.

I am 5'5" tall...I always wonder how tall other people are so I'll share my height:-)

Personal Information:
I was born and raised in Columbus, Indiana. I have lived Fort Lauderdale, FL since 1995. The loves of my life are my husband and our children (two cats and two dogs:-)

I love to crochet, knit, read, create new recipes, bake, make jewelry; you name a craft and I probably do it :-)

Other Information:
I am a newlywed, just married on 3/3/2012 and loving married life!

Profile Image