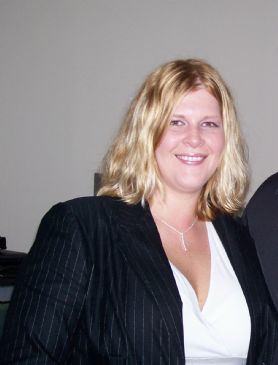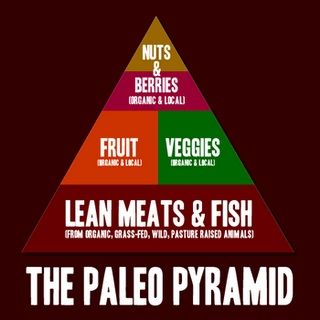 I have 49 pics in my gallery

Awards


Dreams Don't Work Unless YOU Do!
*~*~*~*~Welcome*~*~*~*~

~There may be days you don't feel like working out; those are the most important. You will NEVER work out or eat right and & say
" I wish I didn't do this"!~

STaRT WeIGhT: 218lbs (2006)
Final GOAL MET: 135 lbs- July 10th 2009!
(85 lbs of fat lost & a whole lot of muscle gained!) YEA!

Was 133 on my wedding day 3yrs ago & back down to 133 now!
Currently living grain, gluten, sugar and processed food free. ...
*~*~*~*~Welcome*~*~*~*~

~There may be days you don't feel like working out; those are the most important. You will NEVER work out or eat right and & say
" I wish I didn't do this"!~

STaRT WeIGhT: 218lbs (2006)
Final GOAL MET: 135 lbs- July 10th 2009!
(85 lbs of fat lost & a whole lot of muscle gained!) YEA!

Was 133 on my wedding day 3yrs ago & back down to 133 now!
Currently living grain, gluten, sugar and processed food free. Feeling better than I have in my entire life. Eating lots of protein, healthy fats, and fruit/veggies! I never crave any junk or desserts anymore. Yhey!

ME: I married the love of my life December 11, 2010! It was one of the most amazing days of my life! We had a beautiful wedding surrounded by all of our wonderful family & friends. We're loving married life & looking forward to starting a brand new beginning with my husband & our family to be soon!

"There's a difference between interest and commitment. When you're interested in doing something, you do it only when it's convenient. When you're committed to something, you accept no excuses; only results."


Back Story: My name is Marie. I am 32y/o from the Capital region of NY. I am 5' 8.5"tall. I had been working hard to lose weight over the past several years. I'm proud to say I've lost 85 lbs on my own- No 'diet' pills, weight loss surgery,or quick fixes!!! I can't believe it! I never allowed many pictures to be taken when I was at my biggest, but when I do come across them I cannot believe I let myself go that much! I was ALWAYS in denial. I always convinced myself that I wasn't as big as I really was. Sorry, but pictures don't lie! The bigger I got, the worse my self esteem became...

My husband is the greatest man in the world! He loved me at my biggest . He never once EVER commented on my weight (even after I gained 20+lbs the first 1.5yrs into our relationship). Yikes! We met when I was at the low 190's and I ballooned up to 218. I had the stresses of getting through grad classes, as well as working & not having time to cook for myself every night. It was a difficult time. We ordered out a lot and I thought I could eat as much as him, surprise, I just kept gaining more weight!

I let myself go...but I'm proud to say I got myself back. A NEW self that I am happy to know!

In my youth I had been introverted and ashamed of my body. My friends were all naturally thin & athletic. I tried my best to keep up with them but I was so heavy I could never excel like they did in sports or other activities. Before the age of 16 I had tried numerous types of diet pills and crazy workouts unbeknownst to my parents. I remember one time in particular my father made a comment about my weight, & it really crushed me! At 15 I drastically cut out most food. What they didn't know is that I was also working out for hours before they got home. I managed to go down from the 190's/200's to the mid 160's the 'skinniest' I had been in my teenage years. I was so excited to be a size 12/14. But it didn't last long. Soon bad habits came back. My parents were also both overweight themselves at that point.. I graduated from high school in 3 years in order to go to college early, so my workload was unimaginable for 10+ months of my Jr/Sr year. I blew back up to 200 some pounds before my freshman year of college. At college I didn't eat very well, but I started adding in Tae Bo workouts every single day. I got down to the 180's again and stayed there for awhile. By senior yr of college I was about 195 again. I started really getting out of breath & having a hard time with my asthma. A short walk across campus & I would feel like I was running a marathon! I knew I had to do something! I hated being fat but for the longest time no matter what I did I could NOT lose weight. I stopped the birth control pill & started eating right (lower carbs, higher protein & lots of veggies/fruit) & working out regularly then the weight started to melt right off! I believe alot of these hormones we take into our body do more harm than good. Many women experience weight gain, some more than others. Esp with the Depo shot & other crazy patches, pills, and rings they have! I plan on staying off them!

As you can see, my whole life consisted of yo-yo dieting. I'd lose weight then gain more back, over and over again over the years. I was an emotional eater. I'd eat if I was bored, or angry, or tired. You name it, it was a reason to eat! The word diet is no longer in my vocabulary. It's all about making lifestyle changes. Eating right and believe it or not regular exercise really does work! It sure isn't always EASY, but it WORKS! I've never felt healthier in my life! I work 10-12 hour days and can come home and squeeze in my workouts (I actually miss them if I can't)! I have so much more energy. I would also like to mention that my family has a strong history Type II Diabetes, Stroke, High BP, High Cholesterol and Heart Disease. Now I am no longer at an increased risk for any of them, due to my weight anyways...

The slower you take off the weight the easier it is to keep it off for life. I have had some difficult times hitting plateaus in the past & I've been fighting to push past them. Inevitably it will happen to each of us at one point or another. Just don't give up, keep on pushing, keep on dreaming & make that dream a reality!

I've proven to myself that I can do whatever I put my mind to! My 'final goal' is getting to MY ultimate healthy body!! I want to become the strongest & healthiest person that I can possibly be! I've been altering my workouts by adding more strength training 2-3X times a week with heavy weights & cardio 2-3days a week, varying intensities, circuit training. Tons of walking everywhere! It is much harder the closer you get to goal. Show me a challange, any challange, and I will prove that I CAN do it!

Everyone will have slip ups. It's about picking yourself up and continuing what you started. This is our only chance to live life. Take control of it, love it, enjoy it! I LOVE the woman I have become. My newfound self confidence which is REAL. I don't have to pretend I have good self esteem, I do! I love how healthy & fit I feel. I love how I walk around with my head held high. I no longer feel people are looking at me because of my weight. If they are looking, it's because I know I look great! I wish everyone as much success as I have had. If I can do it, you can to! God bless!



Every woman has a story
It's not how you tell it
It's how you live it!


Thanks to all of you sparkbuddies that have helped me through the second half of my weight loss journey! I owe a lot to you for your motivation and own personal success stories that pushed me to keep going!!!!!
XOXO

Update:
4/19/09 Sparkpeople made me 'Motivator of the day'!!
I'm so honored! THANK YOU!!! :)

6/13/09 I'm proud to call myself a runner. Completed my 1st 5k race at 30:38! Never say never-you may just suprise yourself!

7/10/09 Final weight goal MET! 2.5 yrs of hard work finally paid off!

9/7/09- Well here I am. It was 3 years ago this Sept that I decided to finally changed my life FOREVER! Indeed, that I did. It's been 3 years of changed eating habits, so many types of different workouts, and many life long lessons learned. Here I am with a new chance of a longer healthier life! I'm happy to say that I've met my healthy weight goal and have been able to keep the weight off for THREE YEARS. Of course I have new goals that change on a frequent basis, maintaining my strength, sculpting, continuing to track my food/workouts on SparkPeople etc. I'm so proud of how far I've come and I'm here to tell you ANYTHING is possible!!! Keep on working hard! It does pay off! YOUR WORTH IT!

12/11/10 Got married!!
12/10-12/13 Proud new Aunt x 3!!
5/30/2014- back to my wedding weight 133lbs

It's NEVER too late~never too late to start over, never too late to be happy! I'm proof of that!




SparkFriends



SparkTeams



Interact with FOREVERFIT4LIFE






Recent Blogs:

Profile


Member Since: 9/11/2007

SparkPoints: 36,179

Fitness Minutes: 66,645

My Goals:
Short term goals for 2014: Strength training/cardio balance 3+days a week
10k+steps daily
Paleo lifestyle
Run our yearly 5K June 8th 2014

Long term goals:
*To maintain 130-135lbs
*Increase ab definition- Work on a six pack
*Eat as clean as possible
*To live life to the fullest!!! Occasionally it's OK to enjoy a splurge

Rewards: I've given myself too many to list. Usually at every 10lb loss.
Massage/mani/pedi/tons of clothes!

Completed my 1st 5K-
June 13th 2009 Nate Race
30:38 2nd 5K June 2010, 3rd June 2011, 4th June 2012, 5th Sept 2012, 6th June 2013 & June 2014


My Program:
It all began with the South Beach Diet... lower fat, as little sugar as possible, healthy WW carbs only, limited carb intake from breads/pasta/ packaged goods. I eat as clean as possible. With SB & many many many workouts later I had dropped down to the 150s. I switched to Weight Watchers -July 08- I lost another 11lbs and came back to SP (it is FREE)! Focused on maining my new healthy lifestyle/ weight!

Exercising: Cardio 2-3x strength training 2-3x/ wk I began with Slim in 6 series, Turbo Jam, the elliptical & Jillian Michaels 30 Day Shred. Now I like to consider myself a runner thanks to graduating from the C25K program. It's amazing! It will make a runner out of anyone! Keep in mind some days you may not be able to get in a full workout. Just stay as active as you possibly can; park you car far away, take the stairs etc. It's not all or nothing, even 15 min on a day you don't want to work out is better than not doing anything!

Personal Information:
I am 32 yrs old from Upstate NY where I live with my wonderful husband and our little love, our mini dachshund. My family, friends, & my SPARK friends had helped me to get where I am today! Without them, and their support, I couldn't have made it on my own! I love this super fun supportive community! Thank you all!

Losing weight is the 'easy' part. Keeping it off FOREVER requires constantly reevaluating your lifestyle and a whole lot of dedication!

Other Information:
Things I love: My hubby (the love of my life), Our new home together(!), sunshine, fresh air, how I feel after a great workout, the beach, the sound of the ocean, the wind on my face, swimming, spending time with my family/friends, live music, wine, dancing, self confidence, laughter, smiling, surrounding myself with positive people and things as much as possible! :)

Profile Image