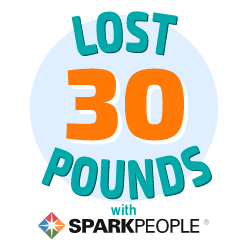 I have 19 pics in my gallery

Awards


The Comeback Queen!!!!
That's right I spoke those things that are not,as though they are!!!!

Today is Saturday February 28th 2015 and I'm starting over my weight loss journey! That's right I'm losing weight FOR THE LAST TIME!!!!

Last year was stressful and very trying times for me and my family. The great thing is its all behind us,and for that I'm thankful!!!!

This is going to be a very FUN journey,as I reach old and new milestones. I'm going to upload new pictures and ...
That's right I spoke those things that are not,as though they are!!!!

Today is Saturday February 28th 2015 and I'm starting over my weight loss journey! That's right I'm losing weight FOR THE LAST TIME!!!!

Last year was stressful and very trying times for me and my family. The great thing is its all behind us,and for that I'm thankful!!!!

This is going to be a very FUN journey,as I reach old and new milestones. I'm going to upload new pictures and put up whatever inspires and encourages me.

In 2012 I watched my mother-in law suffer terribly from Lukemia. It was then I realized if I'm going to get rid of this Lupus (diagnosed 2011) , I gotta get serious about my health.

So...me and my family (husband and teenage daughter) are about to do green smoothies twice a day (Breakfast,Lunch),then for dinner we'll have a very healthy meal. There's no time frame,just until we each reach our weight loss goals. I will write a blog everyday on our progress and I realized it doesn't have to be long,it's just an update!

I've FINALLY realized just because your losing weight it doesn't mean your healthy (inside). So I'm thinking beyond the scale,to a life free of prescription drugs and any terminal illnesses. Yes, I'm still gonna exercise, drink ALL my daily waters (4 32oz),take my measurements (once a month) and relax too! But this time I won't be scale crazy!

I'm going to show everybody what a comeback looks like!

Ready Set GO!!!! (The Gun Fires Off)




SparkFriends

SparkTeams



My Ticker:
Pounds lost: 38.9


Recent Blogs:

Profile


Member Since: 5/31/2010

SparkPoints: 81,954

Fitness Minutes: 107,050

My Goals:
Green Smoothie / Smoothie Plan:

REPLACE BREAKFAST AND LUNCH WITH A GREEN Smoothie,DINNER WILL BE LEAN MEAT/FISH/ POULTRY VEGGIE AND SIDE SALAD***
( ANY MEAT/FISH WILL BE ORGANIC ONLY!!!)

My Program:
I'm currently working an exercise plan that looks like this:

1) 38 minutes of Debra Mazda' s Shapely Girl 2 5 days a week ( Monday - Friday )

2) When I clean the house,I use it as a workout,because it's so intense. Also,when I go grocery shopping I use it as a workout as well. Walking ALL over Walmart is a HUGE workout!

Right now I'm a beginner who can exercise for 38 minutes 5 days a week,when I get stronger I will increase the intensity.



Personal Information:
My name is Theresa and I live in Southern Virginia. I've been married to the same wonderful man for the past 22yrs (known each other for 23yrs.), and we have 4 children. This is my last time losing weight, and I have a buddy my husband! together we show our children how to enjoy ALL the right kinds of food in moderation with some treats every once in a while.

Other Information:
WEIGHT LOSS MARKERS AND REWARDS.

5% - 14.8lbs - 4/18/2015
25lbs - 5/30/2015
10% - 29.7lbs - 6/6/2015
50lbs -
75lbs -
ONEDERLAND!!!! -

100lbs -
125lbs -
150lbs -
175lbs -
+2.6lbs= 177.6lbs GONE !!!! = GOAL WEIGHT REACHED !!!! :

Profile Image