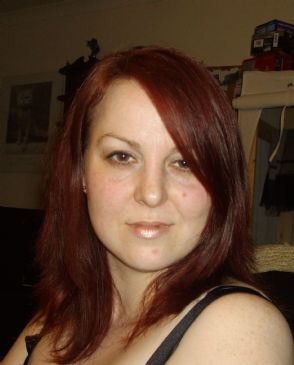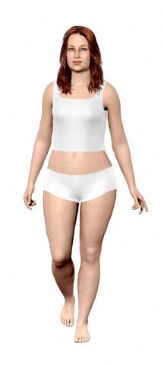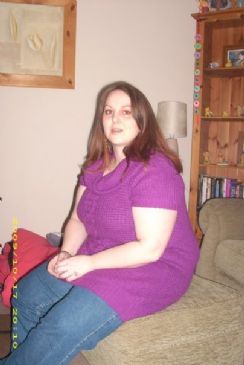 I have 8 pics in my gallery

Awards

Life is always just beginning
27/05/11
I've not used Sparkpeople as much as I should have been in order to lose the weight I wanted to.
In fact - I've put on weight!

Reality has bitten and I've taken a look at myself again. I've read through my past blogs and introductions on here and come to the conclusion that I'm inconsistant.

I make promises to myself that I know I wont keep.
I say I'm going to take steps to get more exercise or watch what I eat and keep to it for a few days ...
27/05/11
I've not used Sparkpeople as much as I should have been in order to lose the weight I wanted to.
In fact - I've put on weight!

Reality has bitten and I've taken a look at myself again. I've read through my past blogs and introductions on here and come to the conclusion that I'm inconsistant.

I make promises to myself that I know I wont keep.
I say I'm going to take steps to get more exercise or watch what I eat and keep to it for a few days but then let it slide.

Nothing I've said I will do to lose this weight has come to pass and I've done nothing about it.

I get too absorbed in my life, spending time with my other half and his children, trying to keep up with work, house keeping and my finances, trying to enjoy my life as much as I can whilst doing as little as possible.

I'm rarely selfish towards others, yet am I not being selfish by not keeping my own promises to myself?

I'm getting older and I'm starting to feel it too.
My calves, shins and feet burn when I walk briskly.
I get restless leg syndrome and my sleep is now being affected.
I have damaged ligaments and tendons in my hands that are not healing very well and now require physio to strengthen them.

My body is taking longer to heal from minor injuries and I'm realising it's because the fuel I give my body is bad.

I am starting to show signs of ill health that are as a direct result of my weight.

This has to stop. I have to keep my promises.

02/01/11
It's a new year and this year promises to be a good year. I am expecting alot of up's and downs of course, it's the way life is supposed to be but in the whole, This is my year.

I'm now visiting with a nurse at my doctors surgery to lose weight and monitor my habits, the NHS at my surgery also offers free personal training and gym membership for 12 weeks, so I'm taking that up too. Hopefully after 12 weeks it'll be such a habit I wont be able to break it :)

My other half is very encouraging "I love you exactly as you are, but if losing weight will make you happier then I'm all for it" he just doesnt do exercise so wont be joining me, he'll stand on the side lines encouraging me.

I want to learn to dance. Not ballroom or any fancy stuff - Street dance. So I'm going to work on my strength and cardio and then see if I can get dance lessons. There's a studio opened up last year in my town, so I'm going to see if they do them.

I have no reasons, no excuses not to do this. I know I dont.
So this year will be my year.

Time to stop getting in my own way.

Update 04 September 2010:

Well things have changed since I wrote the below ramblings.

My goal date has shifted, from christmas to February, but I'm still determined to have a good figure by christmas, even if I can't get into my leather trousers :)

I've not had anymore colds - Touch wood!

I stopped recording my nutrition and fitness on SP, so that has to change and for a while I didnt do anything for my new lifestyle, so I stopped losing weight. I didnt put any back on, which is a good thing and I still moved more than I used to, but I've not lost anymore weight.

So I started to write down what I eat, not calorie counting, just watching to see if there's much junk in there. That doesnt seem too bad.

I also went back to keeping a journal. Now that's revealed a fair bit about myself.
And more recently I started writing to my 2 halves, skinny me and overweight me. It's really helped me to connect the 2 halves. To forgive myself for being this way and to show myself more compassion and love.

The past few days have been totally different. I really do have conversations with myself when making decisions about my food choices and when to exercise and how much or what to do.

I'm making that connection with the person that's always been inside of me.

It's made me happier. I've been able to cope easier with stress too. When I start to feel a strong emotion, I ask my Skinny self to help me, show me the right way, then take a deep breath and ask myself, does this situation really affect me in a detrimental way? Will getting emotional about it change the situation?
The answers to these are usually no, so I can calm down and think more clearly. It truly works :)

So Happier me writes with confidence :)

SparkFriends

SparkTeams



My Ticker:
Pounds lost: 0.0


Recent Blogs:

Profile


Member Since: 5/20/2010

SparkPoints: 3,833

Fitness Minutes: 1,379

My Goals:
Long term: To become healthy and fit, to gain confidence in myself and win back my self esteem.

Mid term: To make exercise and eating healthily a habit

Short term: make more of my meals vegetable based meals.

My Program:
Start Sparkdiets, Fastbreaks and Sparkstreaks again. Rebuild the momentum to make exercise and good nutrition a habit and make myself my number 1 priority!

M: stretching & 30 mins walking + 30 mins Wii fit
T: stretching & 30 mins walking
W: Stretching & 30 mins walking + 30 Mins Wii fit
T: Stretching & 30 mins walking
F: Stretching & 30 Mins walking
S: Stretching + 30 mins exercise bike
S: Rest

Have at least 1 veg every evening meal

Personal Information:
I live and work in Ipswich, Suffolk, UK and have a wonderful partner who has 2 fabulous children.
My 2 cats and yorkshire terrier dog keep me company and amused with their antics.

Other Information:
I love all books. At the moment I'm back into Harry Potter.
Music, the company of my friends, my own company, the Wii, and that of my 2 cats and my Yorkshire Terrier dog also keep me occupied along with a hectic life with my other half and his 2 children.

Profile Image