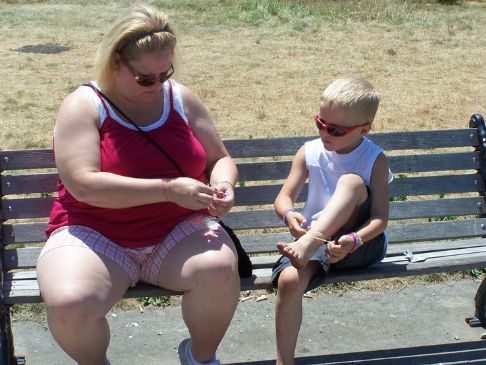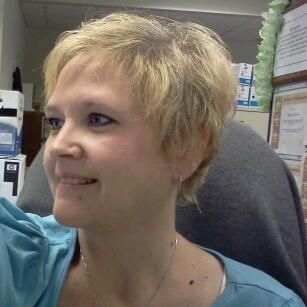 I have 36 pics in my gallery

Awards

I started living again 3/30/11!
After years and years of the weighloss roller coaster, I decided enough was enough and had gastric bypass. It was the best thing I ever did for myself. I've been given a 2nd chance to do things right. The surgery "tool" has helped me get healthy and live a healthier lifestyle. FOR LIFE! I refuse to sabotage myself and be a statistic! At 2.5 yrs out of surgery and 120 lbs lost, I feel amazing, look amazing and have never been happier!

~~~~~~~~~~~~~~~~~~~~~~~~~~~~~~~~~~~
I ...
After years and years of the weighloss roller coaster, I decided enough was enough and had gastric bypass. It was the best thing I ever did for myself. I've been given a 2nd chance to do things right. The surgery "tool" has helped me get healthy and live a healthier lifestyle. FOR LIFE! I refuse to sabotage myself and be a statistic! At 2.5 yrs out of surgery and 120 lbs lost, I feel amazing, look amazing and have never been happier!

~~~~~~~~~~~~~~~~~~~~~~~~~~~~~~~~~~~
I have been trying for years to lose weight. I've done the roller coaster ride over and over again. I just don't know what else to do. My problem is, I have no will power nor do I have the patience. I hate working out and I just plain love food!

On 3/31 I'm having weightloss surgery as final push towards a healthier me. I know it's only a tool but it's the tool I need.


***I'm an Avon Sales Rep!! If you need any Avon, come to my page. Take a look at your shipping and payment options!***

www.yourAvon.com/tammyferris
SparkFriends

SparkTeams



My Ticker:
current weight: 125.0

Interact with FERRISMOMOF3






Recent Blogs:

Profile


Member Since: 12/28/2005

SparkPoints: 13,672

Fitness Minutes: 316

My Goals:
I need to get to a weight that I'm comfortable with. I can say all I want that I'd like to be 145 lbs. It's just not going to happen. I need to be around for a long time for my kids and my husband. Bad habits always come back no matter how hard I try and no matter how much I know I shouldn't indulge. I need to be happy with me and not sure how to get there.

My Program:
Portion control and activity. Those are the two key factors. I have trouble drinking all the water but I drink as much as I can. It's better than before, which I rarely drank any. Plus set mini goals for yourself. Don't try to do it in too big a chunk. You'll get frustrated and want to quit. Been there many times and still stuck there now.

Personal Information:
My name is Tammy. I've been married for 10yrs and have 3 children. Alyssa 20yrs, Andrew 10yrs, and Zachary 6yrs. We live in Niagara Falls, NY. Lived here my whole life. My husband and I went to high school together and were friends, but it wasn't until our 10 yr reunion that we fell head over heals for each other. We've been inseparable ever since. I'm married to FerrisDadof3.

Other Information:
I think our problem is that we both LOVE to eat. It's not just the satisfaction of feeling full, but we love to try different foods, recipes and restaurants. We want to set a good example for our kids.
One thing we love to do is travel. Our favorite all time place is Disney World. We like camping and just plain doing things as a family. One thing my husband just got involved in with our boys is geocacheing. He read about it in a forum here on sparkpeople and they have all really gotten into it! I've done a few with them now and it gets you out moving. We love camping in the summer so that's another thing that gets us out and about.

Profile Image