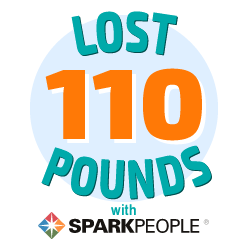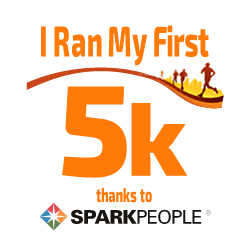 I have 28 pics in my gallery

Awards

Time for a Change... Changing myself
I am a Midwestern gal trying to lose weight for good. I have tried to lose weight in the past. This time for good! I have two children and would like to teach them healthy habits too!

I had lap band surgery on August 10, 2009 and it has changed my life!

Losing weight in 10% increments:
First 10% - 25 pounds lost as of September 28th

35 pounds lost as of 11/12/09

I lost my next 10% which would have put me at 207 and I accomplished that ...
I am a Midwestern gal trying to lose weight for good. I have tried to lose weight in the past. This time for good! I have two children and would like to teach them healthy habits too!

I had lap band surgery on August 10, 2009 and it has changed my life!

Losing weight in 10% increments:
First 10% - 25 pounds lost as of September 28th

35 pounds lost as of 11/12/09

I lost my next 10% which would have put me at 207 and I accomplished that last week 1/15/10 (it went by and I didn't realize it!) So I have lost 10% twice!!!

Next 10% (3rd time) would be 186 which would be 19 lbs away! I should make that by the end of March 2010. Took me a little longer but lost another 10% beginning of May 2010.

My next 10% (4th time) will be 168... hmm not sure when I will make that!! But the scale keeps going down and I keep learning things about myself every day!! Reached this 9/13/10!

Next 10% (5th time) will be 151 lbs... keep working on this!
I reached this goal!! Woo hoo!

My ULTIMATE GOAL is to weigh 136 - that would be "normal" on the bmi scale for my height - yes I am a shortie! Only 5' 2" if I am lucky! That is until I start shrinking. 6th time to 10% would be 136 - my GOAL WEIGHT!

I did my first triathalon on September 11th, 2010. It was amazing! Have done so many things that I have never imagined doing!!

I kinda lost my desire to do 5Ks, triathalons, etc. at the beginning of 2011 I wanted to do a half marathon but haven't trained for one so that may have to wait until next year (or if ever lol).

I have offered up my encouragement to my fellow lap banders and in my support group but nobody has taken me up on it :(
SparkFriends

SparkTeams



My Ticker:
current weight: 154.4


Recent Blogs:

Profile


Member Since: 7/19/2007

SparkPoints: 9,096

Fitness Minutes: 7,434

My Goals:
Goals:
1 - Drink 8 glasses of liquids daily (water, crystal light)
2 - Exercise 30 mins minimum daily
3 - Take Vitamins/Calcium
4 - Eat lots of protein
5 - Keep calories around 1000-1200
6 - Be "Not typical results"
7 - Live every day to the fullest!

Others:
Be more confident
Have a towel fit around my body!
Be Healthy
Like exercise (yes I know that's a stretch!)

My Program:
I am following the Lap Band program guidelines and what the nutritionist recommends.

Following the bandster rules
1 - getting in my protein
2 - taking small bites (still struggle with this one when I get too hungry)
3 - no drinking 30 mins before and after meals
4 - taking vitamins and calcium

Joined the gym 10/25/09 and LOVE IT.
I am a converted gym rat! Love to sweat now and push myself at the gym. NEVER in my wildest dreams thought I could do 60 mins on an elliptical machine!!

Personal Information:
I am from a small town in Wisconsin near the Illinois border. Hoping to relocate in a few years. Lived in the same house for 12 years now!

Other Information:
I like to read (yes I am a bookworm - always have been) and do cross stitch. I recently started beading bracelets but finished a few for my daughter and never finished mine! I also love scrapbooking, my two children, Morgan who is 11 and Will who is 8, and my hubby - married for 13 years so far!

Have three adorable cats - Buck (oldest) yellow male tabby, (Dr.) Pepper (my daughter's cat) black and grey striped barn cat and Chloe, calico mutt! All cats were rescued from under the porch, under the garage, or outside! Also have a hyper Australian Shepherd named Ash.

Profile Image