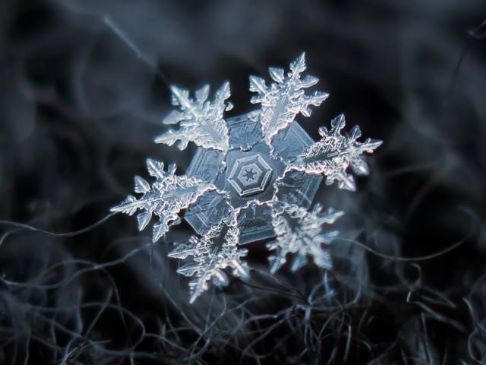 I have 44 pics in my gallery

Awards


**** FAITH Moves Mountains **** I Exalt Jesus Christ Over All!
* * * NEW FRIENDS ARE ALWAYS WELCOME * * *

I started here at 200 lbs, bowed under mountains of grief and poor health. I'm on a new journey to get fit and healthy. Jesus Christ is my Health Director!

I am a born-again, Spirit-filled, Word-strong Christian with FAITH in God and His Word! I pray in the Spirit daily.
I BELIEVE God loves & cares about me and all in my life.
I BELIEVE God saves, heals & delivers me when I need Him to.
I BELIEVE ...
* * * NEW FRIENDS ARE ALWAYS WELCOME * * *

I started here at 200 lbs, bowed under mountains of grief and poor health. I'm on a new journey to get fit and healthy. Jesus Christ is my Health Director!

I am a born-again, Spirit-filled, Word-strong Christian with FAITH in God and His Word! I pray in the Spirit daily.
I BELIEVE God loves & cares about me and all in my life.
I BELIEVE God saves, heals & delivers me when I need Him to.
I BELIEVE God cares more about relationship than perfect performance.
I BELIEVE that spending time with God & His Word will improve my performance.
I BELIEVE that what God does for me, He will do for you!
I thank God for good times in my life and, when times are bad, I thank Him that He will take care of me and see me through.

~ * ~ * ~ * ~ * ~ * ~ * ~ * ~ * ~ * ~ * ~ * ~ * ~ * ~ * ~ * ~ * ~ * ~ * ~ * ~ *
Believers in Jesus shall live by faith. (Hebrews 10:38)

Whatever you ask for in prayer, having faith and really believing, you will receive. (Matthew 21:22)
~ * ~ * ~ * ~ * ~ * ~ * ~ * ~ * ~ * ~ * ~ * ~ * ~ * ~ * ~ * ~ * ~ * ~ * ~ * ~ *

PRAYER FOR THE DAY:
Lord Jesus, thank You for coming to live in my heart.
Thank You for forgiving me for any times I've missed it with You.
You are my Lord and my Savior.
Give me a fresh filling of Your Precious Holy Spirit today.
Lord, guide me and help me to keep You first,
to keep Your Word first, and to walk in Your Light.
Let me be a living example of Your Love, Your Goodness, Your Kindness, Your Mercy, Your Caring, and Your Compassion.

BLESSING FOR VISITORS:
Lord, may everyone who visits here or passes through receive a special touch from Your Heart.
May they know that they are loved, that they are valued, that they are never alone, and that Your arms are always open.
Help all to comprehend that no matter what kind of mountain they are facing in their own lives - from a mountain of obesity to a mountain of depression, whatever it is -- with You they can move those mountains.
May they go their way knowing that with You all things are possible.

Be blessed today! :)

PRAYER FOR WEIGHT LOSS - Go to this blog link:

http://www.sparkpeople.com/mypage_public
_journal_individual.asp?blog_id=5087286



Current Status:


SparkFriends

SparkTeams



My Ticker:
current weight: 180.1

Interact with FAITHGIRL91






Recent Blogs:

Profile


Member Since: 5/20/2009

SparkPoints: 35,069

Fitness Minutes: 25,427

My Goals:
Overall: Get in shape and maintain a healthy weight and lifestyle.

1. Reach goal weight of 135 lbs.
2. Fit into (old) green lace dress and favorite shorts again.
3. Choose nutritious foods. Eliminate junk.
4. Be active every day.

My Program:
MOTIVATION
Pray and meditate on good things.
Track progress with pictures and journaling.

DIET/NUTRITION
1. 5-6 small CLEAN meals a day! (See Tosca Reno "Eat Clean Diet" books.)
2. Keep food & workout journal.
3. Plan meals ahead (portable day cooler).
4. Food: lean protein with healthy carb at every meal; fresh fruits and vegetables, whole grains.
5. Drink 2+ liters of water a day; allow myself 2 c. coffee a day.
6. Eliminate high-cal and chemical laden drinks & junk food.
7. No unplanned snacks.

FITNESS SCHEDULE

1. Strength train 3x week w/rest day in between. (M/W/F)
2. Calisthenics and Dance 3x week
3. Varied Cardio 6-7x wk
4. Short walk after meals
5. 2-3 Daily stair trips in house
6. Rest 1 day a week (Sun)

Personal Information:
I live in farm country. I recently lost my beautiful black shepherd mix dog baby "Missy."

I love time with family and friends, animals and nature, reading, writing, arts/cultural, painting (acrylics), history & quiet country life. For fiction - classic novels, mysteries and sci fi. Films - love old movies 40s-50s-60s (think TCM) but also good modern adventure/drama films (like Bourne Identity series). Autumn is my fav season. I love God and appreciate the blessings in my life.

Other Information:
Please check out my Bible study site:

http://godswordofpower.weebly.com/

Profile Image