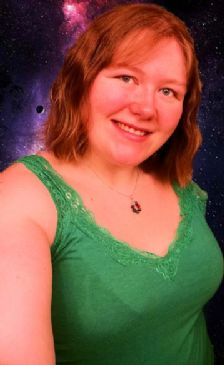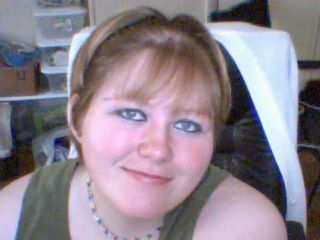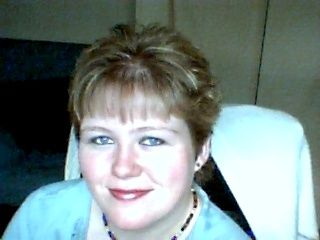 I have 4 pics in my gallery

Awards

Erin's Healthy Journey
I am treading on my life long journey to lose fat and inches, eat healthy, add activity into my life, and hopefully make more great friends along the way. :)

About 3 pant sizes to go! Zigzagging your calories and eating Paleo low carb/high protein semi 80/20 is a great start!

I've been Paleo 80/20 maintenance and slow fat loss for about 2 years. In the end of May of 2014 I saw an infomercial for the 21 Day Fix and decided the days of maintenance/slow loss/ 3-4 days ...
I am treading on my life long journey to lose fat and inches, eat healthy, add activity into my life, and hopefully make more great friends along the way. :)

About 3 pant sizes to go! Zigzagging your calories and eating Paleo low carb/high protein semi 80/20 is a great start!

I've been Paleo 80/20 maintenance and slow fat loss for about 2 years. In the end of May of 2014 I saw an infomercial for the 21 Day Fix and decided the days of maintenance/slow loss/ 3-4 days a week of 30 minute moderate bike workouts were about to be gone for awhile.

I ordered the 21 day fix and while I was waiting for it to come in the mail, I decided to pull out my old dvds and take the Jillean Michales Ripped in 30 challenge. I amped up my paleo by going low carb (less fruits and starchy veggies and more meats and leafy greens with coconut oil and coconut flour for good fats and fiber) and did Ripped in 30 every morning 6 days a week for the month of June with 30-60 minutes of low-moderate bike interval cardio almost every night plus as much extra stuff like walking and what not on the weekends that I could.

I'm on round 2 of Ripped in 30. I took a break during week 3 for a week cuz I hurt my neck/shoulder helping a friend move so I just started week 3 yesterday. I've also started doing 30 minutes on the bike and 40 minutes of yoga at night after dinner instead of 60 on the bike. Flexibility!

Fitness in 2011: 260lbs, 44 inch chest, 44 inch waist, 56 inch hips, 50% BF
Goal: 25% Body Fat with 32 inch waist, 36 inch chest, 42 inch hips!

Current July 29, 2014: 240lbs, 38.5" chest, 38" waist, 46" hips
New Short Term Goal: 36" waist, 44" hips by September 20, 2014 (5K Walk/Run for Habitat for Humanity)

I'm no longer looking at the scale much. In 8 weeks I only lost 2 pounds, but at the beginning of June when I started Ripped in 30 I was a 44" waist with a 54" hip! And now I'm a 38" waist and 46" hip. You need someone to show you muscle weighs more than fat and muscle gain causes water retention even though the body is shrinking in size...? well HELLO!

I've completely changed my weight focus and goals. If I can get to a size 32" waist and end up weighing like 225 or something, but yet am a solid brick house of strength and flexibility and go back to Paleo 80/20 maintenance adding some starchy carbs like potatoes back in occasionally so I can live with it... I'm finally ok with that!

----------------------------------------
--------------------------------------
----------
Overall:

I am a full-time Network Administrator with a Bachelors in Computer Science with a concentration in Database Technology. I volunteer with the Habitat for Humanity and Relay for Life in 3 counties.

I am 30 yrs old, 5'5", and truly do have a large bone structure and the tendency to retain muscle a bit better than others. The true Endomorph/Mesomorph! ;) I have switched my aims from losing only "weight" to losing body fat and inches and feeling healthier overall. :)

Long term big goal: 32" waist! Weight: Don't care as long as I'm strong and healthy at a size 32 that I've never reached before!


**** Feel free to sparkmail me or message me if you would like another friend/weightloss support buddy. I'm all about the mutual healthy effort! :) I get busy and drop off the face of the earth sometimes, but that's just because all my extra energy lately is focused on getting my workouts in!****
SparkFriends

SparkTeams



My Ticker:
1.5 Inches Lost


Recent Blogs:

Profile


Member Since: 3/15/2006

SparkPoints: 5,221

Fitness Minutes: 8,981

My Goals:
Current: 38" inch waist, 38.5" inch chest, 48% Body Fat.
Goal: 32 inch waist, 36 inch chest, 42" hips, 25% body fat!

Gain flexibility, strength, and endurance through yoga, pilates, weights, and cardio as often as possible without exhausting my body.

Eat healthy Paleo 80/20.. cook and eat natural, organic(when possible), 'good' fat foods in smaller portions for the rest of my life so that I can lose the weight I gained back and keep it off this time. :)

My Program:
Eating natural, organic, ZERO gains (except for social alcohol), gluten free, and good fat foods in moderation and with portion control. Paleo 80/20. (when you take a treat meal and want a beer, go for it! This is a lifestyle change you're going to LIVE with.)

No more "diet" foods such as frozen dinners or meal bars.

These only yield temporary weightloss. It's much better to eat 'real' food, eat slowly, and let your body tell you when you're satisfied.

Personal Information:
Northeastern Indiana. I am a country girl born, raised, single, and still reside. :)

Other Information:
I love God, my friends, the power of the Violet Flame and raising your vibrations, my family, my pets, comedies, self-help info, yoga, pilates, Ripped in 30, Pyramid training, animals, computers, volunteer work with Habitat for Humanity and Relay for Life, and generally anything that relates to being healthy in mind, body, and spirit.

Profile Image