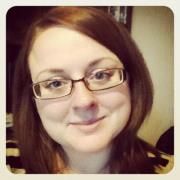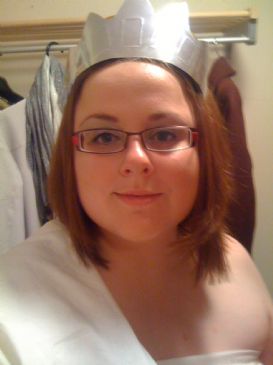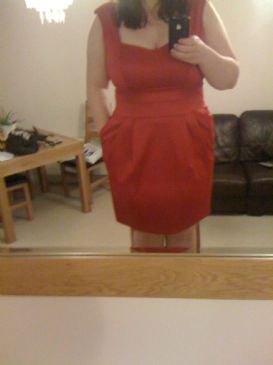 I have 22 pics in my gallery

Awards

2013: The incredible shrinking Kim!
07/01/2012
New Year, renewed effort.
Last year I made a good dent in that weight gain and despite my regain I am determined to keep going and feel good about myself. I'm getting fit and healthy ready for 30!

04/04/2012
So here I am again a year later and I've gained weight. Hardly surprising considering what I've been doing to myself. So here I am trying again because I don't want my weight to be the elephant in the room. Wait...I mean I MYSELF DON'T WANT TO ...
07/01/2012
New Year, renewed effort.
Last year I made a good dent in that weight gain and despite my regain I am determined to keep going and feel good about myself. I'm getting fit and healthy ready for 30!

04/04/2012
So here I am again a year later and I've gained weight. Hardly surprising considering what I've been doing to myself. So here I am trying again because I don't want my weight to be the elephant in the room. Wait...I mean I MYSELF DON'T WANT TO BE THE ELEPHANT IN THE ROOM!

Commencing Operation Elephant.

02/03/11
Yep, it's me again. back again with the same goal as almost 2 years ago. Why am I back? Well...I looked at myself in the mirror on New Years Eve 2010. I was confused, drained and emotional. Then some words just came out of my mouth without me thinking. I stood alone in the bathroom looking at my face and the words literally fell out of my mouth "I'm looking forward to getting me back". I surprised myself...the truth is I AM looking forward to getting me back. This journey is going to be long and it is going to be hard but it is worth it. I still want this and I'm going to do it. The only person who can stand in my way is me.

I promised to "sparkle" in 2010 and said it was going to be the best year ever. Well it wasn't. It was marginally better than 2009 but generally it sucked. But life is what you make it and I'm making mine better for me because: Happiness is key.

07/01/10
A new year...a new start...a new life...a new Kim!
This year is going to be awesome, and do you know why? Because I'm going to make it awesome! My new year resolution for this year is to do things that make me happy. So simple yet so wonderful! I'm going to work on making me happy and with the changes I make, amazing adventures and results will come my way! I'm trying to have a positive outlook on the assumption that the positivity will then come back to me in abundance!

I'm taking this slow and steady and working to improve along the way and make changes I can keep to. Starting with a water challenge from the lovely Bionic2 and moving on to diet and eventually...dum dum duuuuuuum EXERCISE! I'm going to meet my goals and lose this weight! I have an initial goal of 31st July (I have a friend's wedding coming up) which gives me 30 weeks to achieve greatness! Watch this space...

13/07/09
So this started as a weight loss journey, gathered a little fitness along the way and now seems to be becoming more and more about personal development and enlightenment on the whole every day! I can only say thank you! I am learning more about myself, what I want and what I need at this point in my life and I'm ready to take those steps forward to accomplish my goals. I have a lot I want to do and there's no time like the present to start!

The best way to prepare for life is to begin to live.
Elbert Hubbard

Go confidently in the direction of your dreams. Live the life you have imagined.
Henry David Thoreau

It was a high counsel that I once heard given to a young person, "Always do what you are afraid to do."
Ralph Waldo Emerson

They can because they think they can.
Virgil

16.03.09
I've always had issues with my body and always thought I was chubby. From the age of at least 15 that became true and I've steadily continued to gain weight over the past 10 years. I fooled myself into believing it was ok and blinded myself by avoiding photographs of myself, justifying my increasing clothes size and continuing to eat ridiculous food portions and types.

This year I want to take control of my life and my body. I want to be fitter and happier with who I see in the mirror. There are family health issues that worry me and I want to make the changes to avoid them now. My Mum has type 2 diabetes, my sister has cancer and my Dad's side of the family has a history of heart problems.

I've been successful with other aspects of my life and now I want to take control of my body and take care of it. I've realised it's got to last me a lifetime!

****************************************
**********************************

I WANT to become the person I am on the inside on the outside.
I WANT to stand out in the crowd for the right reasons.
I WANT to feel beautiful.
I WANT to be complimented and I want to know that people aren't just saying nice things to be polite!
I WANT to stay healthy so that I can be around for the rest of my family.

****************************************
**********************************

When I meet my goals I will NOT miss:
*People looking through me
*Being the fattest
*Struggling to exercise
*Having to choose plus size clothing
*Getting angry and upset when getting ready to go to special occasions because nothing looks good on me.
*Not being able to find jeans that fit how I want them to.
*Not being able to find knee high boots or wellies.
*My thighs rubbing together.
*Being embarrassed in my swimsuit.
*Eating emotionally.
*People being disappointed in me.
*Being disappointed in myself.
*Having massive boobs.
*The spare tyre under my chest
*Having tight fitting clothes that are designed to be loose
*Having to undo my top button on my trousers
*Feeling self conscious when ordering in a restaurant
*Being at higher risk of diabetes, heart disease, strokes, cancer...and it goes on.

****************************************
************************************


SparkFriends

SparkTeams



My Ticker:
current weight: 195.4

Interact with ENGLISHROSE84






Recent Blogs:

Profile


Member Since: 1/15/2009

SparkPoints: 10,161

Fitness Minutes: 2,220

My Goals:
*To be a healthy weight for my height and frame.
*To be fitter and exercise at least 3 times per week.
*To be more confident: inside and out.
*To reduce my waist measurement to 35 inches or less.
*To reduce the size of my chest!
*Complete the couch to 5k programme and run a 5k.

My Program:
*Use the Sparkpeople nutrition tracker each and every day.
*Control portion sizes by measuring and weighing everything.
*Exercise at least 3 times a week and include cardio and strength training. Use the fitness tracker to log exercise.

Personal Information:
I'm 29 and from the UK. I live near Nottingham and am trying to improve my general health and fitness as well as losing weight. I'm pretty much an open book and plan to be as honest and open as possible on here to get to my goal.
I love my family, literature, the theatre, music, film, tv, museums, art, stand up comedy...anything creative really! I've never been a huge fitness fan but am trying to learn to love it!



Other Information:
I love to travel and want to do more as soon as I can! So far I've managed to visit: France, Austria, Switzerland, Germany, Spain, Cyprus, Japan and NYC and FL in the USA.

I'd love to:
*go back to Japan and see more of Asia in general. *travel right around the US and visit every state.
*Learn to Ski
*Do a cage dive with sharks
*Travel to all corners of the globe
*See the fjords
*Stay in the ice hotel
*Write more
*See more live music
*Ride a horse again (I fell and DIDN'T get back in the saddle!
*See the several different "wonders of the world"
*See the Northern Lights
*Wing walk
*Go in a hot air balloon
*Go paragliding

Maybe I should do this as a blog one day as there's a whole bunch of stuff I still want to do!

Profile Image