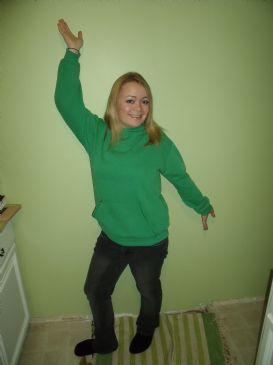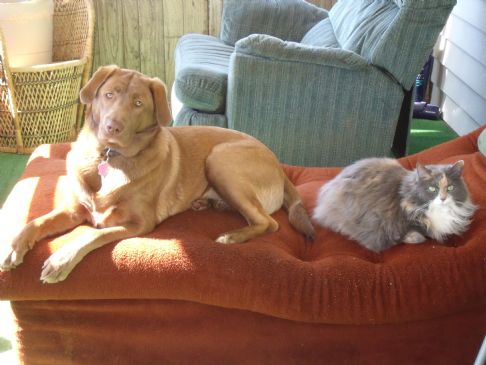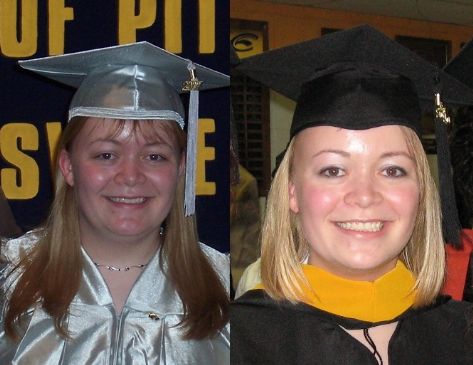 I have 46 pics in my gallery

Awards


I just want to do this....
Hello!! I'm Emily! I'm 26 years old and I have to lose at least 80 lbs (true goal of 95 lbs). I had previous wrote that it seemed impossible and I was quite pessimistic about it. BUT that has all changed! This site has amazingly motivated me and helped me begin my journey!!

Through this I have learned I hate "exercise" and can find any excuse in the world not to do it. I need to do things that are productive; therefore, my exercise tends to be housecleaning, gardening, yard-work, ...
Hello!! I'm Emily! I'm 26 years old and I have to lose at least 80 lbs (true goal of 95 lbs). I had previous wrote that it seemed impossible and I was quite pessimistic about it. BUT that has all changed! This site has amazingly motivated me and helped me begin my journey!!

Through this I have learned I hate "exercise" and can find any excuse in the world not to do it. I need to do things that are productive; therefore, my exercise tends to be housecleaning, gardening, yard-work, construction......anything that gets things done!! I sometimes walk my dog, but honestly put that off more than I should. (Update: As of Jan 2011, I purchased an exercise bike and do as much time on it as possible. It's my first real exercise since starting Spark, and is doing the body good!)

From April - Mid-September of 2010 I stopped tracking b/c "I could do it without". I gained 17 pounds back. I can't do this alone. So, I am back here on spark....tracking every "B.L.T." (Bite. Lick. Taste.) as my friend, Nicole called it.

Josh (my husband!!) is eating healthy and counting calories at every meal with me again. He wants to be healthier too and enjoys our better meals, but doesn't want to put much more effort in than that....for now. *Update: he has confessed he loves our new healthy lifestyle and is proud for all of the changes he has made!*

February 2008 Josh and I stopped eating fast food!! Go us!

I'm on the right track! I just have to stick with it to my goal! Go me! Go SparkPeople!!

Update March 2012: Gained all but 3 lbs back (weighing in at 222). I'm back and feeling even worse than I did at my highest weight. I can't start at square one again, it's so hard. But, here I go...
Update March 2013....this is getting old. Still over 200 lbs. I have *GOT* to do something :(
SparkFriends

SparkTeams



My Ticker:
current weight: 243.0


Recent Blogs:

Profile


Member Since: 3/4/2009

SparkPoints: 45,509

Fitness Minutes: 50,843

My Goals:
Short Term Goal:
Lose the weight 5 lbs at a time.

Medium Term Goal:
Fit into the skinny jeans.

Long Term Goal: Compete in a Triathalon

Non-Weight Related Long Term Goals:
Travel!!!

Maintenance Goals:
Be able to go shopping and find clothes that fit.

Understand my body.

Keep The Weight Off

Help others understand the power of Spark!


My Program:
Watching the caloric intake.

Eat Healthy.

Move More!

Drink Water.

Keep active daily on SP!

Personal Information:
I went to school and in 5 years I obtained my Masters of Biology. However, there is no work in my area and I am currently working not-in-field (but desperately searching).

I live with my husband and all of our pets. Two dogs (Jackson, age 6 and Bud, age 12), three cats (Zoie, age 16; and Sherman and Dude, both age 12), one goldfish (Peppy, 8). We also have one "forever foster" catfish named Fritz. We've also fostered several animals and frequently "babysit" pets!
We live in the Erie, PA region.

My pets are my life! If anyone has "furchildren" or "four legged babies" you understand!


Other Information:
Start: 225
Down to 171
Gained up to 222
Down to 191
Gained up to 230 (O.M.G!)
((I need to redo my presents.....blargh))
205 - Flowers
200- Flowers (plants)
195- Makeup
190- (House)plants
185- New sneakers
180– B&N G.C.
175 - New haircut/style
170- New PJs
165- New Bathing Suit
160- New Bras & Undies
155 - New Dress Clothes
150 - Discount Stores Shopping Spree ;)
147 - Party?!

Profile Image