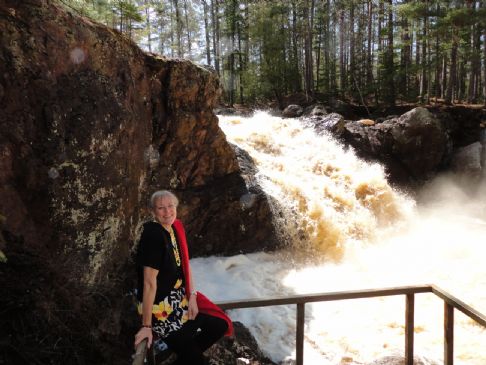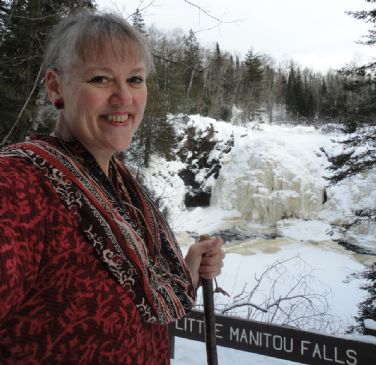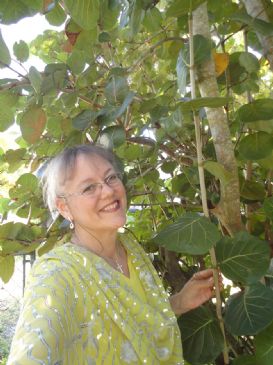 I have 37 pics in my gallery

Awards


Evelyn's Joy! . . . Making Life-long Progress!
May you know your purpose in life and take steps today to be the best person you can be. See my Fast Break Goals at the base of this intro.

On July 16, at the start of the SparkPeople 5% Summer 2011 Challenge, I reached my 100-lb weight loss goal. Maintenance mode (now beginning Week 118) reminds me that I must remain diligent to a healthy mindset. As of this writing (October 5, 2013) I'm preparing to begin the 5% Fall Challenge, and my goal it to get myself five pounds closer ...
May you know your purpose in life and take steps today to be the best person you can be. See my Fast Break Goals at the base of this intro.

On July 16, at the start of the SparkPeople 5% Summer 2011 Challenge, I reached my 100-lb weight loss goal. Maintenance mode (now beginning Week 118) reminds me that I must remain diligent to a healthy mindset. As of this writing (October 5, 2013) I'm preparing to begin the 5% Fall Challenge, and my goal it to get myself five pounds closer to a healthy BMI over this eight-week challenge, while striving to regain a 22-23 BMI range).

Setting goals and daily tracking of food and fitness have been key to my success. I continue to enjoy weekly check-ins with friends along with the varied learning opportunities at SparkPeople. These work well with my short- and long-range goals. I have come to learn that food and I are best friends and that this may very well be a life-long relationship. I habitually remain on the cusp of an unhealthy relationship with food as I continue to enjoy food more than I should and take particular delight in making hungry-girl selections. The good news is I have learned to eat and love making healthier choices, such as eating fresh fruits and vegetables, curried lentils and spicy veggies. I turn to crushed red pepper in my purse to spice up some of my eating out.

Making good choices also comes with a wealth of improved health benefits and being able to wear smaller-sized clothes. I appreciate that our supermarkets continue to expand on their food offerings and the farmer's market reopen, making it easier to lean towards eating more plant-based foods. Life is good! God is great!

I have since learned that God and my faith goals must be a part of everything I do in order to truly achieve balance. As such, I must live the words as Matthew wrote them, "Let your light so shine before men that they may see your moral excellence and your praiseworthy, noble, and good deeds and recognize and honor and praise and glorify your Father Who is in heaven." (Matthew 5:16)
SparkFriends

SparkTeams

My Ticker:
current weight: 199.0

Interact with EJOY-EVELYN







Recent Blogs:

Profile


Member Since: 7/24/2007

SparkPoints: 171,394

Fitness Minutes: 125,707

My Goals:
To ultimately keep one hundred pounds off (completed July 14, 2011) towards a much healthier lifestyle; maintain a positive attitude and grateful heart; and celebrate life through the beauty of God's creation (through both people and nature's wonderment).

My Program:
Two programs: 1) stay within the 1400-1750 calorie SparkPeople range, and 2) more whole, unprocessed, and plant-based foods from two books: "Ultra Metabolism" and "You on a Diet." Here are my 5% Fall Challenge goals:

FAITH: Spend 15 minutes daily in the study of Godís word, knit eight prayer shawls. Be open to making faith an active verb.

FAMILY and FRIENDS: Spend quality time (be present) with family and friends weekly. Listen better. Contribute heartily to the weekly healthy living challenges (daily participation within very good numbers).

FOOD: Daily: Track, eat six or more freggies, drink 12+ waters, meet 4-7 recommend levels of: calories, fat, carbohydrates, protein, fiber, calcium, and sodium.

FITNESS: Track and average 45+ minutes daily. Sleep 7-9 hrs a night six days a week.

FUN: Do something fun at least three times weekly.

Other Information:
Favorites:

Let your speech always be with grace. (Col 4:6a)

From the apostle Paul, "Be joyful always; pray continually; give thanks in all circumstances, for this is Godís will for you in Christ Jesus." 1 Thes 5:16-18

"Every time you feel like doing the wrong thing and you choose to do the right thing you are growing and God is smiling!" -- Joyce Meyer

"The real power of life is not the freedom to choose, but making choices that give you freedom." - Erwin Raphael McManis

sows sparingly . . .
reap sparingly

sow grudgingly . . .
reap grudgingly

sow generously . . .
reap generously
and God will bless you.
(2 Cor 9:6-10)

Profile Image