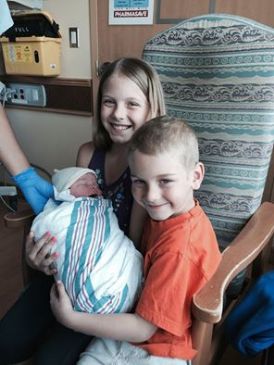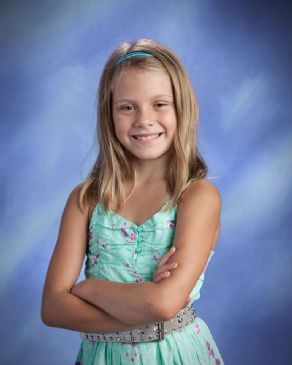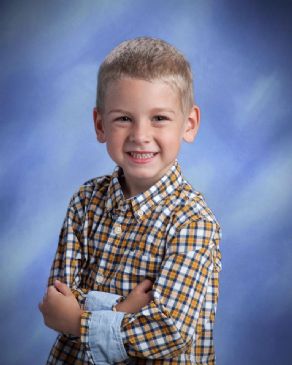 I have 50 pics in my gallery

Awards


The Greatest Wealth Is Health ~ Virgil
"Go confidently in the direction of your dreams! Live the life you've imagined." ~ Thoreau

Been married for 43 yrs., have two grown sons & one granddaughter and grandson who I take care of during the day (when they aren't in school) as a "retired granny nanny". Full-time duties will be back, however, as we're expecting another grandchild about May 3, 2015 - woohoo - more joy

Been struggling with weight issues since my early 40's and been the yo-yo queen over the ...
"Go confidently in the direction of your dreams! Live the life you've imagined." ~ Thoreau

Been married for 43 yrs., have two grown sons & one granddaughter and grandson who I take care of during the day (when they aren't in school) as a "retired granny nanny". Full-time duties will be back, however, as we're expecting another grandchild about May 3, 2015 - woohoo - more joy

Been struggling with weight issues since my early 40's and been the yo-yo queen over the years - lose, put it back on + some more - over & over. After age 50, I started to become uncomfortable physically with the extra weight - arthritis & high blood pressure becoming serious concerns. Had to do something as walking with a cane & climbing stairs on my knees wasn't for me anymore so I joined Curves in Sept./03 and it changed my life! Three months at Curves did more for me than six months of physio - lost inches, lbs. & while the arthritis was still there I no longer used a cane & could climb stairs better. But I still continued to yo-yo diet. I've always had a lousy digestive system with the IBS progressively getting worse culminating in twelve years of chronic diarrhea. Learning I was lactose intolerant & starting to take acidophilus along with digestive enzymes has made a big difference, but along with improvement came other medical problems. Seeing specialists who suggested I increase fibre only compounded the problems so "physician heal thyself". Completely giving up white carbs & eating only fruits, veggies, a few whole grains, yogurt & protein - mainly eggs, chicken & fish - have made all the difference in the world to me. This "live-it" has allowed me to control my problems more - no, they aren't gone, but they are much better - and the added bonus - I've lost considerable weight. I've still got a way to go to reach a healthy BMI weight, but I'm going to do it & stick with it. I feel so much better physically & the aches & pains aren't as bad - more tolerable.

I regularly use my Gazelle, stationary recumbent bike, occasionally my mini-trampoline, walk whenever I can and get in lots of swimming in the summer. I also do SP's strengthening exercises at least 3x/week.

This is a lifetime journey - not just to lose the weight, but then to maintain it - that will be the challenge, but I'm taking it one oz. at a time!!! And who knows, maybe it'll be the "fountain of youth".

****************************************
Yesterday is history,
Tomorrow is a mystery,
Today is a gift.
That's why it is called the "present".

****************************************
Change will not come if we wait for some other person or some other time. We are the ones we've been waiting for. We are the change that we seek.
~ President Barack Obama

****************************************
If you can't fly then run. If you can't run then walk. If you can't walk then crawl. But whatever you do, keep moving. ~ Martin Luther King, Jr.

****************************************
The work goes on, the cause endures, the hope still lives, and the dream shall never die. ~ Edward M. Kennedy

****************************************
Life is short, break the rules, forgive sooner, love with true love, laugh without control and always keep smiling. Maybe life is not the party that we were expecting, but in the mean time, we're here and we can still dance......

****************************************
You may have to fight a battle more than once to win it. ~ Margaret Thatcher

****************************************
Hope is the stubborn thing inside us that insists that something better awaits us, so long as we keep fighting. ~ President Barack Obama

****************************************
Our minds are a garden
Our thoughts are the seeds
We can grow flowers
Or we can grow weeds
What will the harvest be?
~ Unknown

****************************************
You're off to great places. Today is your day. Your mountain is waiting. So get on your way. ~ Dr. Seuss

****************************************



Current Status:


SparkFriends

SparkTeams



Interact with EDWARDS1411






Recent Blogs:

Profile


Member Since: 1/29/2008

SparkPoints: 365,890

Fitness Minutes: 206,864

My Goals:
To be more fit & healthy!

(142 lbs. - BMI of 28.7. A recent 12 year study revealed that people slightly overweight lived longer than those underweight or obese! When I reach this goal, I'll reassess.)

Maintain goal weight when achieved!!!

My Program:
"Live-it" consists mainly of fruits, veggies, yogurt, a little skim milk, a few whole grains, protein - eggs, fish & chicken with occasionally a little beef & pork.

Daily supplements: Jamieson MegaVim 75 vitamin, Devil's Claw & glucosamine & chondroitin with MSM for arthritis, Vit. D, cod liver oil capsule, digestive enzymes & acidophilus, green tea capsules (along with 2 - 3 cups of green tea daily)

Exercise & Strength Training: Cardio 4 times or more a week consisting of Gazelling, rebounding, walking, walk aerobics & lots of swimming in the summer.

Personal Information:
Lived in Toronto, Ontario Canada all my life, but have a family cottage just north of Napanee/Kingston - we are totally in love with that area of our beautiful province!!!

Other Information:
Music, music, music - mostly all kinds (IPods are amazing!)

Love to Dance - knees & ankles just don't hold out like they used to.

Love to sink my teeth into a good book: thrillers, mysteries, romantic suspense - Nora Roberts, Douglas Preston & Lincoln Child, Steve Alten, James Rollins, Sandra Brown, J.K. Rowling - love Harry Potter & miss him terribly!

Like to get lost in a good movie: romantic comedies, sci-fi, mysteries.

Profile Image