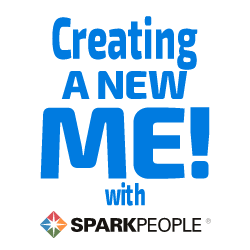 I have 17 pics in my gallery

Awards

Life After 40!!!! :)
R-Refuse to Quit
O-Overcome All Obsticles
A-Account for my Actions
R-Reach all of my goals

As most mothers/wives know we spend so much time worrying about our kids, our husbands, our houses, etc...
I'm guilty of worrying about everyone but me. I've never taken the time to just focus on myself and what I need and what I want because I was so worried about the happiness and well being of everyone else in my home.

On my last birthday I turned 40. ...
R-Refuse to Quit
O-Overcome All Obsticles
A-Account for my Actions
R-Reach all of my goals

As most mothers/wives know we spend so much time worrying about our kids, our husbands, our houses, etc...
I'm guilty of worrying about everyone but me. I've never taken the time to just focus on myself and what I need and what I want because I was so worried about the happiness and well being of everyone else in my home.

On my last birthday I turned 40. Though it's not old, it's forced me to do some thinking. I've been overweight pretty much all my life and for once I'd love to not be.

I'll always find an excuse to put my weight on the back burner. I can always find a way to ignore what my body looks like or how little energy I have. But as I get older I realize ignoring a problem doesn't make it nonexistent. It just makes things get worse.

I've tried all the fad diets out there. None worked for me. I've come to the realization that what works for someone else may not work for me.

I have to change my behaviors. I got into huge habits that have cost me huge. Eating 3 chocolate bars on the way from the grocery store or eating a bag of cookies while watching TV at night isn't going to do it for me.

I'm no longer trying to diet. I'm trying to change some very bad habits therefore going towards a "LIFESTYLE CHANGE".

It's a journey that may never have an ending but will have a very definite impact on my life.

Here's to the journey of my life and each bump I may hit on the way.

Cheers


264-August 20, 2015
254-
244-
234-
224-
214-
204-
199-
SparkFriends



SparkTeams

My Ticker:
current weight: 255.6

Interact with DROPOFHONEY






Recent Blogs:

Profile


Member Since: 10/18/2011

SparkPoints: 38,910

Fitness Minutes: 14,612

My Goals:

210-Weight I maintained for over 16 years
Date Achieved:

205-Weight I was after I lost 60lbs and before babies started Coming
Date Achieved:

199-Haven't seen this number in over 17 yrs
Date Achieved:

190-Just cuz
Date Achieved:

175-Weight I was when I graduated Highschool
Date Achieved:

150-Weight I'd LOVE to be but would be happy with less. Will I achieve it?? hmmmmmmmmmm Date Achieved:

My Program:
I'm going to count calories, find realization in food labels and go through this journey with the most positive attitude I can muster.

Personal Information:
I'm from Eastern Canada.
I have three daughters 8, 10 & 1 who are my world.
I have my own bookkeeping & tax business that I work from home doing.


Other Information:
In 2012 I tried a "new Fruit or Veggie a month" thing.. It went well but somewhere along the way of the trial I got too buzy..
Now to try again for 2013..

January: Cranberries (Whole)... Okay my mistake was underestimating this tiny thing.. SOUR.. I was torn between loving it and wanting to upchuck from the sourness.. lol

Profile Image