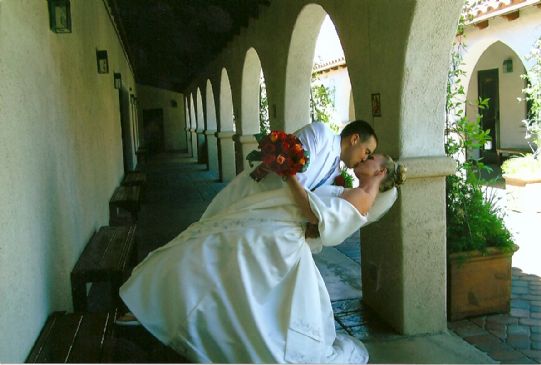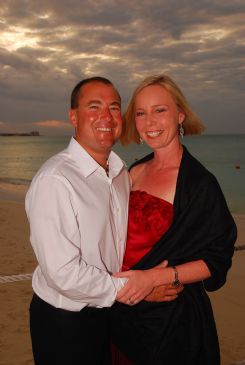 I have 21 pics in my gallery

Awards


Be Present in every moment every day!
1/3/2011
2011 is already started off as a great year! I am excited about the possibilities and all that life holds!

My goals are as follows:
Fitness/Nutrition
*Eat Clean
*Track everything
*Cardio and Strength train consistently
*Yoga 1x a week

Personal
*Listen without distraction
*Love without hesitation
*Be present
*Do something weekly for me
*Meditate

1/4/10 BLC 12 Camo Crew Extreme Team ...
1/3/2011
2011 is already started off as a great year! I am excited about the possibilities and all that life holds!

My goals are as follows:
Fitness/Nutrition
*Eat Clean
*Track everything
*Cardio and Strength train consistently
*Yoga 1x a week

Personal
*Listen without distraction
*Love without hesitation
*Be present
*Do something weekly for me
*Meditate

1/4/10 BLC 12 Camo Crew Extreme Team
I am so excited to be part of the new extreme team. I am going to track everything and push myself to be exactly who I want to be, even when the journey gets difficult. Watch my progress on my 2010 Progress Blog.

Hi, My name is Carrie and I am working hard to get fit! I am a married thirty something juggling life!

I live in Las Vegas with my husband. I work in the field of education and travel a lot for work!

I have been struggling with my weight since college. I went from active and fit in high school to fat and frumpy during those college years. I dug my way out of that hole after college and have been living a healthier lifestyle, but two years ago let my guard down again and 20 pounds slow layered themselves back on!

I am ready to have my hot bod back that I had on my wedding day about four years ago and I know that I can get there!

I am trying something new to be strategic about getting into shape and finding my goal weight! I am still trying to work out where my calories should be depending on my activity for the day!

I was grateful for the Calorie Calculation 101 article under the Healthy Lifestyle Food tab that Spark provided! It shed quite a bit of light on this!!! So....I am learning!

I am modifying my week to go from Tuesday to Monday to accommodate the 12 Week Challenge! It is great motivation for me and I am so excited to be part of it!

1452.6 BMI at 145 pounds

I am adding my Biggest Loser Challenge Tracking template to keep my progress in check!

Weekly Weight

1/14: 147
1/21: 145 (at goal weight...YAH!)
1/28: 145
2/04: 145
2/11: 145
2/18: 145
2/25: 145
3/04: 145
3/11: 145
3/18: 145
3/25: 145
4/01: 145
4/08: 145

Inches Challenge

1/14
Arm: 10 3/4
Bust: 37.5
Waist: 29.5
Hip: 41
Thigh: 21.5

2/25
Arm: 10 3/4 (0)
Bust: 34 (-3.5 inches)
Waist: 28.5 (-1 inch)
Hip: 40.25 (-0.75 inch)
Thigh: 22.25 (+ 0.75)




SparkFriends

SparkTeams

My Ticker:
current weight: 155.4

Interact with DIXIE_GIRL21







Recent Blogs:

Profile


Member Since: 2/25/2008

SparkPoints: 19,740

Fitness Minutes: 29,049

My Goals:
Updated 12/18/09
Workout 5-6 days a week
Track Nutrition and workouts
Stay Consistent....stay focused
Hold myself accountable by posting measurements and weight in blogs

Mini Goals:
155-
New workout tool (pull up bar or weighted ball or bosu)

150-
New Workout tool

148
New Workout outfit

146
Pedicure

144
New sports bra---something bright

142
Something sexy for me! :)

140
New outfit! Can't wait!

My Program:
*Track nutrition and fitness min.

*Calculate Calorie Deficiency

*Strength training 3x a week

*400 fitness min. per week



Personal Information:
My name is Carrie. I live in Las Vegas with my husband and work as the Director of Implementation Services for an educational publishing company in the West region whose focus is on at risk youth. My area of expertise is literacy. I love it. The job requires a lot of travel which has its benefits and downfalls.

Other Information:
I love movies, reading and sports of all kinds!

Spark has become my weight loss tool! I am excited about the results that I am seeing!

I would love to help you achieve your goals as well! Just holler if you need me!! Don't hesitate to leave a comment on my page! I thrive on being held accountable and meeting new people to work toward our goals together!

Carrie

Profile Image