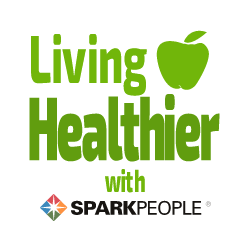 I have 48 pics in my gallery

Awards

Cautious, but positive!
so very glad l found SparkPeople.com

GIVE YOURSELF THE CHANCE YOU DESERVE.

DREAM, PLAN, DO IT!

An Attitude of Gratitude

Make changes that you feel you can live with for the rest of your life - SparkPeople

Thought - Action? - Choice

CAMP - Control, Attitude, Mindfulness, Portions

You'll never regret a time when you didn't cheat.

"Perfection is not the key to maintenance. It is finding a ...
so very glad l found SparkPeople.com

GIVE YOURSELF THE CHANCE YOU DESERVE.

DREAM, PLAN, DO IT!

An Attitude of Gratitude

Make changes that you feel you can live with for the rest of your life - SparkPeople

Thought - Action? - Choice

CAMP - Control, Attitude, Mindfulness, Portions

You'll never regret a time when you didn't cheat.

"Perfection is not the key to maintenance. It is finding a balance you can live with." - KD

"One thing that really helped me was realising that the more I did the right thing when it felt tough, the more powerful I became. We don't teach our brains a lot when it's easy" - KD

Thought - Action? - Choice
"Once I realised the difference between the thought and the action, it was easier to stop. I didn't have to make that thought equal the action. I didn't have to believe that just because I was desiring, that it would happen. I still had the choice. Thinking about food was okay. I could learn to be at peace with it. I just had to stop that chain between thinking about it and actually doing it." - KD

"It takes time to really live the thin life, and so you do need to consciously remember about foods previously eaten, but it can be counter productive to lay down a rule that you will miss a meal, long before you know how you will feel at that time." - KD

The difference between try and triumph is just a little umph! - Marvin Phillips

It seems to me that most folks are just as happy as they make up their minds to be - Abraham Lincoln

"We cannot do everything at once, but we can do something at once.
- Calvin Coolidge, American president

Adaption of Serenity Prayer:
Grant me the serenity to accept the people I cannot change, the courage to change the one I can and the wisdom to know it's me.

If you keep moving in the right direction, sooner or later the finish line will show up.

Forget about yesterday - today is a new beginning.

You can't undo what you did, so put it behind you and NEVER give up!

Motivations:
M-ake short term goals
O- ut with the negative thoughts
T-hink of why you want it
I- magine how you will feel
V- isualize the future you
A- cknowledge your successes
T- reat yourself with respect
I- nvestigate new ideas and foods
O- bserve your healthy lifestyle
N- ever give up and never give in
S- upport one another

Nothing tastes as good as being slim & healthy feels.
Overeating is done in seconds, the benefits of staying slim & healthy last a lot longer!

Success hinges more on how you handle things when they go wrong than them going right in the first place.

"The present is what slips by us while we're pondering the past and worrying about the future.".

"Worry is the darkroom in which negatives are developed."
- Church billboard in Colorado


DESIDERATA by Max Ehrmann:

Go placidly amid the noise and the haste,
and remember what peace there may be in silence.
As far as possible, without surrender,
be on good terms with all persons.
Speak your truth quietly and clearly;
and listen to others,
even to the dull and the ignorant;
they too have their story.
Avoid loud and aggressive persons;
they are vexatious to the spirit.
If you compare yourself with others,
you may become vain or bitter,
for always there will be greater and lesser persons than yourself.
Enjoy your achievements as well as your plans.
Keep interested in your own career, however humble;
it is a real possession in the changing fortunes of time.
Exercise caution in your business affairs,
for the world is full of trickery.
But let this not blind you to what virtue there is;
many persons strive for high ideals,
and everywhere life is full of heroism.
Be yourself. Especially do not feign affection.
Neither be cynical about love,
for in the face of all aridity and disenchantment,
it is as perennial as the grass.
Take kindly the counsel of the years,
gracefully surrendering the things of youth.
Nurture strength of spirit to shield you in sudden misfortune.
But do not distress yourself with dark imaginings.
Many fears are born of fatigue and loneliness.
Beyond a wholesome discipline,
be gentle with yourself.
You are a child of the universe
no less than the trees and the stars;
you have a right to be here.
And whether or not it is clear to you,
no doubt the universe is unfolding as it should.
Therefore be at peace with God,
whatever you conceive Him to be.
And whatever your labors and aspirations,
in the noisy confusion of life,
keep peace in your soul.
With all its sham, drudgery, and broken dreams,
it is still a beautiful world.
Be cheerful. Strive to be happy


You can't escape the responsibility of tomorrow by evading it today. - Abraham Lincoln

"What truly defines you is not the amount of times (or degree to which) you fail. It's what you do AFTER you make a mistake. When you learn from it and pick yourself back up, you never truly fail—as long as you keep moving in the right direction". - Coach Nicole


Turn Around Girls team email (from Miss Jiggly, team leader):
"Just a note of encouragement. you are worth the effort you put in to make this happen!
Don't get discouraged if you have a down day, or week. making changes takes a lot of effort but you are worth that effort. Hang in there baby! Keep your dream in mind and keep plodding along. We WILL get there, maybe not as fast as some would, but the good thing is that when you lose the weight slowly, you are more likely to keep it off because you give yourself time to adjust to the changes you are making."



SparkPeople Community Highlight 21st May, 2009
by Spark member Zen_Woman -
10 Things I Have Learned On My One-Year Anniversary:
Today is my anniversary and I have learned the following during my one year on SparkPeople:

1. Losing weight is hard!
2. Being fat is harder!
3. I rather be fit and healthy than fat and unhappy.
4. Giving up is not a good option.
5. Set backs are inevitable.
6. Overcoming setbacks can make your stronger (if it doesn't kill you- just kidding.)
7. Stay in the game long enough and eventually you will hit a plateau.
8. Pushing harder doesn't always yield the best results.
9. Listen to your body and take a break when you need to.
10. Reach out to at least one person everyday on SparkPeople. (Friends or strangers, it doesn't matter.) It helps and keeps me accountable.


"Half of the doing is in the deciding!"


"Greatest Love Of All" by Whitney Houston

I believe the children are our are future
Teach them well and let them lead the way
Show them all the beauty they possess inside
Give them a sense of pride to make it easier
Let the children's laughter remind us how we used to be
Everybody searching for a hero
People need someone to look up to
I never found anyone to fulfill my needs
A lonely place to be
So I learned to depend on me

I decided long ago, never to walk in anyone's shadows
If I fail, if I succeed
At least I live as I believe
No matter what they take from me
They can't take away my dignity
Because the greatest love of all
Is happening to me
I found the greatest love of all
Inside of me
The greatest love of all
Is easy to achieve
Learning to love yourself
It is the greatest love of all

I believe the children are our future
Teach them well and let them lead the way
Show them all the beauty they possess inside
Give them a sense of pride to make it easier
Let the children's laughter remind us how we used to be

And if by chance, that special place
That you've been dreaming of
Leads you to a lonely place
Find your strength in love







SparkFriends

SparkTeams



Interact with DISNEYPARIS





Recent Blogs:

Profile


Member Since: 11/15/2008

SparkPoints: 44,190

Fitness Minutes: 33,023

My Goals:
be a healthy weight for my height

I achieved this goal:
To be slim for my 43rd birthday on 1st Nov. 2009 & get a family photo (me, husband & 2 kids) taken
- had wanted to do this for my 40th birthday, but l wanted to be slim in the photo - l didn't stick to my diet then, but l WILL succeed this time. - and l DID.


My Program:
Drink plenty of water.
Don't leave it too long between meals. Eat slowly.
Stop & think BEFORE you eat an unhealthy choice - do you REALLY want it, do you REALLY need it, how will you feel afterwards?


Personal Information:
live: Scotland

Other Information:
hobbies: reading, travel, photography (see some photos l have taken in my photo gallery)

Profile Image