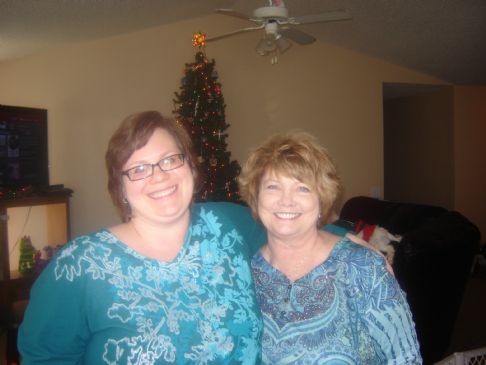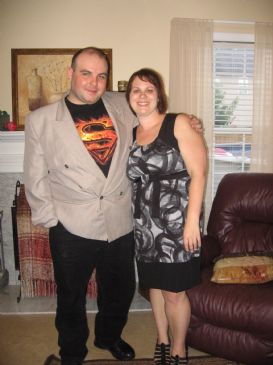 I have 28 pics in my gallery

Awards

However Many Takes it Takes....
Update 1/3/13: My SW this year is a whopping 256.8 (Got up to 261 on 3/14/13)


Update 6/18/12: I'm one year post partum, and I keep gaining weight! When I got on the scale and saw that I gained 5 more pounds I realized that I was going to gain it all back unless I did something. I know that with my PCOS and insulin resistance the heavier I get the fast I gain weight and the harder it is to lose.

Update 9/14/11: Baby Avery came on 6/12/11 and is such a good ...
Update 1/3/13: My SW this year is a whopping 256.8 (Got up to 261 on 3/14/13)


Update 6/18/12: I'm one year post partum, and I keep gaining weight! When I got on the scale and saw that I gained 5 more pounds I realized that I was going to gain it all back unless I did something. I know that with my PCOS and insulin resistance the heavier I get the fast I gain weight and the harder it is to lose.

Update 9/14/11: Baby Avery came on 6/12/11 and is such a good baby! I gained alot more with my pregnancy than I intended, but the biggest problem was the weight I gained post partum! My HW was 242, but I got down to 217. I am now back up to 236.6.

Update 11/14/10: The weight loss plans are on hold, due to a major surprise pregnancy. Estimated Due Date: 6/17/11 My Weight loss ticker is changed to reflect the amount that I want to gain. PPW 204, max weight 219! (As I've already reached that 15 pounds, am adding another 10 pounds to ticker!)

2010: I've been at Spark for almost 4 years! I lost 83 pounds in 2006, gained it back in 2007, consulted with a DR. in '08 and took 45 pounds back off.

For the first 10 months of 2009 I gained and lost the same 5-10 pounds. And ended the year about 10 pounds down.

Thus far in '10, I'm down an additional 20 pounds. I would like to reach 169 before my next Dr.'s Appt. in November.

And I would like to reach my Final Goal of 143 pounds by my 5th spark anniversary 6/1/11





SparkFriends

SparkTeams



My Ticker:
current weight: 264.0

Interact with DICHOTOMYGIRL






Recent Blogs:

Profile


Member Since: 5/15/2006

SparkPoints: 26,665

Fitness Minutes: 20,407

My Goals:
HW: 283
LW: 193 (7/2010)
PW: 242 (40 Weeks PG 6-2011)
New SW: 261 (3/15/13)



My Program:
Exercise, portion control, and cut out processed foods!




Personal Information:
I was born and raised in Wisconsin. (Sheboygan & Appleton Areas).

But have lived in NE Georgia since 2003.



Profile Image