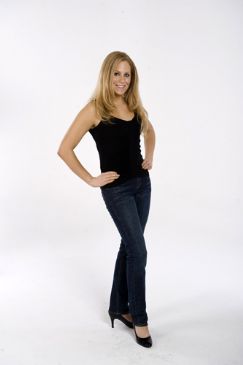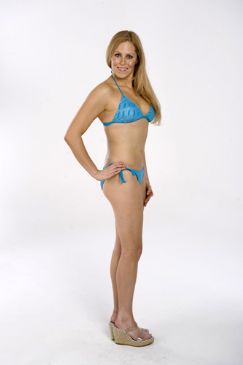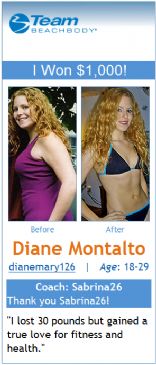 I have 48 pics in my gallery

Awards


Natural Fit!
**sparkpeople motivator of the day on 1/10/09 THANKS EVERYONE!!! =)

**find me quoted on page 46 of "The Spark!" =)


Hi!! I'm Diane. I am a 25 year old from NYC. I enjoy beauty stuff (haircare, skincare, makeup), fitness & living a healthy lifestyle I lost 30 lbs from Jan-Oct 2007 and have kept most of it off now for almost 4 years! My goal for my body is to get my muscles beautifully sculpted and lean!


A LITTLE HISTORY....
I am Italian ...
**sparkpeople motivator of the day on 1/10/09 THANKS EVERYONE!!! =)

**find me quoted on page 46 of "The Spark!" =)


Hi!! I'm Diane. I am a 25 year old from NYC. I enjoy beauty stuff (haircare, skincare, makeup), fitness & living a healthy lifestyle I lost 30 lbs from Jan-Oct 2007 and have kept most of it off now for almost 4 years! My goal for my body is to get my muscles beautifully sculpted and lean!


A LITTLE HISTORY....
I am Italian and Polish and grew up with big Italian meals (need i say more?) Aside from that, my house was never lacking in snacks and junk food. Combine those with me being the kid who never played a sport growing up and always was picked last in gym class and it's safe to say I grew up as a chubby child. After school activities involved me going home, watching cartoons and snacking endlessly. I had a bad addiction to sweets, especially chocolate and ice cream.

In college I hit my highest weight- 145 lbs. or even higher. I was wearing a size 8 and though kinda chubby all my life, I never was this big (for my body). Having no confidence, feeling bad about myself, and getting sick of hours spent photoshopping my body thinner in every picture taken, in late 2006 I decided to take control of my life and change it.

My mom always told me our family had "thick frames" and I would never be a size 2 skinny. This was hard to accept but for a while I believed her. Then something went off in my head I was determined to prove her wrong.

Making the resolution of 2006 to 2007 to drop weight, I lost 30 pounds over the course of that year by exercising consistently and learning to eat right. It took a while for the weight to drop because growing up a food lover, eating right and cutting out junk was not easy- especially at first. When I first started counting calories and learning about serving size, it blew my mind how much I was actually consuming each day and how much of what I ate had no nutritional value.


THE WHOLE SWEET TOOTH THING....
I am human and I struggle more with eating clean then I did working out for the longest time. I exercised for hours, i can live the rest of my life gladly without pasta or bread and i never met a vegetable i didn't like but chocolate's my demon. I constantly work on my willpower for the candies, cupcakes and ice cream.


Eventually, I found a happy medium with food: I eat right 90% of the time and leave 10% of the time for what I crave. It's funny though- the cleaner I eat, the less cravings I have! I follow Tosca Reno's "Eat Clean Diet" principles & love this lifestyle.

However, I do not deprive myself of any food. If i am craving something that is not the best for me, i will have a little bit & enjoy it without feeling guilty. I will then immedietly pick right back up on my good habits and go about my day. I think it's important not to deprive yourself of any food you love- portion control & moderation are the keys.


Though it is okay to eat treats once in a while, good eating habits are ESSENTIAL not only for weight loss but for feeling your best. You literally are what you eat. I came to learn this is the only body I get in my life so I am going to treat it as best as I can- this means giving it high quality foods with as many good for me vitamins and nutrients I can. Whole, unprocessed foods make up the bulk of what I consume. I don't stay clear of any food group- I actually found when i added dairy back in my diet after not eating it for a few months i dropped LBS. I do stay clear of soy whenever possible.

Since sticking to a really clean diet- aside from effortlessly dropping weight, my skin is glowing and my hair and nails are also growing a lot faster. It really seems like magic.




THE OTHER OBSTACLE....
I have fibromyalgia and myofacial pain syndrome- it flares up mainly in cold, damp and humid weather. I found the best way to combat the pain is exercising and the more I do the better. Sometimes it hurts so bad I can't move and these are the days I feel like a failure, even though it ultimately isn't my fault. It still drives me nuts that my brain wants to go further sometimes then my body physically is able to at times.


GOAL!.....
On 1.1.07 I was 145lbs, and after dieting since new years. On 4.4.07(1st day on sparkpeople) I was 129lbs. I was not stopping for anything until I reached my goal of 115 lbs.

A big milestone happened for me in December 2007. I reached my goal of 115 lbs.


BUMPS IN THE ROAD...
come may and june 2008. I was overtraining and undereating. Undereating meaning 1200 calories a day and that was nowhere near enough fuel for the working out i was doing. i was literally wearing my body down. on top of exercising for sometimes up to 3 hours a day, i was exercising with bad pain ignoring what my body was telling me. i pushed myself way beyond my limits and boy- BIG MISTAKE. I wound up having double tendenitis in my right elbow and on top of that both my knees were hurting severely. More then one doctor told me (forced me) to rest and take a break. I was not allowed to touch weights for almost 6 weeks and i couldn't do much cardio because of my knees.

Now remember how I said I had fibro? Well exercise is a great thing that helps to keep that pain under control. Almost as soon as I stopped exercising and my muscle strength decrease, bad pain came back. To sum it up, i was breathing but I wasn't living. That whole summer was ruined because of how terrible I felt. I lived in the doctor's office, chiropractor, massage therapist, physical therapist and acupuncturist. Nothing wanted to work for my poor body. The humidity only worsened the fibro pain. I actually would pray to die because i was living on a couch, practically immoible and helpless. I was depressed and it was not pretty. Learn from my experience: do not overtrain & if your body is begging your to rest, LISTEN!



WORKING OUT
around september 1st, 2008 i started power 90 DVDs. It's structured and effective weight & cardio routine. In October 2008 it was about day 35 of power 90 and I was beyond shocked how fast my body bounced back with the program.Man power 90 brought results QUICK! I felt stronger and looked better then I did in June! I think part of this was because I was giving my body the correct nutrition it needs to work out. I cut my round of power 90 short to start a round of p90x!

OCTOBER 5, 2008
i started my 1st round of P90x!! I was totally ready for it and beyond stoked to see myself in 90 days. I wanted to do this program for months and I couldn't believe it was finally here!!! I've did the classic version and graduated my first round on January 2, 2009!
P90X transformed my body inside and out...Aside from the visable changes I became more flexible, more balanced, was able to lift more weights, my cardio endurance improved and even went from doing 3 real push ups on day 1 to over 10 on day 90!


JANUARY- MARCH 2009
After my round of p90x, I did a mix of Slim Series, Turbo Jam and Power 90. I love both these programs too- Turbo Jam is just fun & Slim Series is cardio/resistance combined. Power 90 has one of the quickest, most effective full body sculpting routines I have ever experienced! And you know I thought after p90x it'd be a breeze but it is STILL a challenge.


MARCH 2009
All my hard work and dedication paid off. Literally. I won $1,000 as the March monthly transformation contest in Team Beachbody's Million Dollar Body Game! Forget the actual money, winning this title is such a huge honor for me and it made me feel so good and happy beyond words!


In Feb & March I slipped up with eating. I wish I never stopped p90x in January.

APRIL 2009
On April 6, 2009 I started my first round of Chalean Extreme!! It's a great program! I absolutely love the 2nd "push" phase where you lift really heavy weights 6-8 reps! I got good results, but not ideal because of my food intake.

June-October 2009
What a mess. Things in my life were not going well. Stress, depression, another summer being in pain with fibro and then I lost my dog, Frisco in Septepmber. He was my best friend & it came suddenly and left me in an emotional downward spiral. Needless to say, my eating was 10 shades of crap. Through Sept & Oct I was working out, but not consistent- maybe 4 times a week and def not enough cardio.

Nov-Dec 09
Unhappy with how my body looks due to lack of working out and eating bad, the switch in my brain got turned back on and I'm ready to be back to where I was & even better!! I have some lbs I was gone ASAP. Soft & squishy is not pretty. I am BEYOND MAD at myself for letting this happen.

I am back to strict clean eating 6 days a week with 1 day treat and working out 5-6 days a week. I completed my 2nd round of Chalean Extreme on 12.11.09. I am impressed with how it helped my body bounce back, but once again knew if my eating would have been better and if I was doing cardio during the beginning of it my results would have been more amazing.

I planned to start my 3rd round of Chalean Extreme on 1.3.10...but unfortunately, I had muscle spasms in my pec muscles, rotator cuff & biceps. And on top of that the fibular head in my right leg popped a bit out of place. So I postponed the round until i felt better. I was on active rest and annoyed about it.

Mid January I was finally feeling better and I decided because of the shoulder pain and the fact CLX is super shouler intense, p90x would be better for me right then. I decided to do another round of p90x instead! My 2nd round of p90x was finished in April 10 and I mixed in slim in 6, slim series, rev abs, hip hop abs and brazil butt lift! My body was back in fighting form, but could of been better because eating wasn't super super great (but still was better then it was!)

Also, in February 2010 I was picked by Beachbody to be in the upcoming new Slim in 6 Testimonial. I got to give my story to a video camera and do a photo shoot! It was so much fun and so rewarding. I am not sure when they will be airing the new infomercial but I'm so excited!!

Summer 2010 I hybrided some p90x with turbofire. Got good results but eatins still wasn't 100%. Fall 2010 I played with Jillian Michaels DVDs.

In 2011 from Jan to April I did Jari Love's Get Ripped dvds. They made my arms look pretty decent much to my delight! I had to stop because the tendenitis in my arms started flaring up again =(

May 2011 I started a round of pure TurboFire. I am about 30 days in now and absolutely loving it- this program is gonna get me back to my lowest weight!



SCALE. MUSCLE AND FAT...
Improving my body, stopping the jiggle, getting rid of the soft puffy look and toning/sculpting muscles can have an increase in pounds but a decrease in measurements. I do not rely soley on the scale for my progress. Muscle weighs more the fat does. The best way to think of this is to look at a pound of feathers and a pound of steel. Same weight, but the feathers take up more volume. I judge my body on how my clothes fit and if I am liking what I see in the mirror. Of course, I do still weigh myself- especially when my diet gets thrown off track so I come back to reality and work harder. I went by the scale alone at this point, I would absolutely lose my mind. For those curious of my height, I am 5'5"



LOSING = GAINING...
When losing weight, I gained a true passion for a healthy lifestyle- eating right and working out. I constantly read and absorb as much information on both topics as I possible can already. I went to The Institute for Integrated Nutrition in NYC & graduated in July 2009 as a certified Holistic Health Counselor by the AADP. Check out my site and services here: www.naturalfithealthcounseling.com. Along with that I do independent fitness coaching which you can contact me about for more info or go to dianemary.com



FREE ADVICE (LOL)....
Here are some key points I've discovered/learned when I tackled on being healthier:

1) It's a packaged deal- exercise AND nutrition. You can't get optimum results without doing both.

2) Consistency!!!! I can't stress this enough. You have to keep at it- eating right, exercising regularly. That is an only true way you will really see desired results

3) I am not on a diet, I eat healthy. Diets are short lived and don't work. Eating healthy is a lifestyle choice that can be continued on for years and years and years.

4) What you eat in private will show up in public.

5) Skinny people don't feel bad "wasting food" Meaning they stop when they are full and don't eat to clean their plates.

6) Breakfast is the most important meal of the day. Cliche because it is 100000000% true. i NEVER miss breakfast. I eat breakfast like a Queen because it is my fuel for the day. If I skimp on breakfast (which rarely happens) the day is a nutritional disaster, guaranteed.

7) NOTHING tastes as good as being fit/thin feels!!

8) The feeling after a great workout far surpasses the feeling of being comfortable. You're going to have to eventually get off the couch/bed anyway right?

9) a minute at the lips equals a lifetime at the hips (another tired and true cliche)

10) more food/bigger portions does not taste any better, it is just more food...always go for the smaller size and truly savor it...the only difference between a small and a large of the same food is the number of calories

11) no one is perfect. one screw up should not have to lead into a day or a week! yes tomorrow is a new day but as soon as you screw up, it's a new minute! put that mistake in your past, learn from it, become stronger and move on.

12) eat with small utensils. your food lasts longer and you don't eat as much

13) there is a big difference between muscle soreness and muscle pain. sore (like burning) = good. your muscles are improving! pain (ache/stabbing)= bad. stop until it goes away or you might further hurt yourself and injuries are no fun.

14) you are stronger then you think. if you go at something thinking you can't, you probably won' be able to. if you go at it thinking you can, even if maybe not that day, but thinking "i can and will do this if i continue to work at it" one day, you will and you will amaze yourself.

15) "Chocolate cake and abdominal definition do not partner well"- Tosca Renu said this. I love this quote because of how true it is.

16) FAD DIETS DO NOT WORK. your body needs protein, good carbs and healthy fats- cut out any of these food groups and say hello to trouble.

17) eat at least every 3 hours. mini meals are the way to go. if you go more then 4 hours not eating (not including sleep) you are going to slow down your metabolism and not lose weight. Eating small meals/snacks frequently keeps bloog sugar level and weight goes byebye. and skipping meals to "lose weight" is absolutely not an option

-more soon


SPARKPEOPLE HELPED CHANGE MY LIFE....
Spark has significantly making a difference in my journey to my perfect form. It has so many helpful tools, and a great community (aka you people) I also love the support and great people on here who share the same goals and can relate to me. I made so many great friends on spark I am truly thankful for!



my beachbody page:
www.teambeachbody.com/dianemary126

twitter: dianemary126

SparkFriends



SparkTeams



My Ticker:
current weight: 122.8

Interact with DIANEMARY126






Recent Blogs:

Profile


Member Since: 4/4/2007

SparkPoints: 35,379

Fitness Minutes: 28,758

My Goals:
i want to have the best body i possibly could. defined, sculpted muscles.

My Program:
*Round 3 of Chalean Extreme begins 1.3.10*

various dvds, mostly beachbody including p90x, power 90, turbjo jam, slim in 6, slim series, chalean extreme, rev abs, insanity, hip hop abs, brazil butt lift, yoga booty ballet, and i like jillian michaels too...


sometimes going to the gym to use the machines/dumbells

elliptical machine

yoga/stretching 1x week

i work out 5-6 days a week most days and make sure to take at least 1 full day rest.


eating:
-COCONUT WATER DAILY
-shakeology + fiber boost daily
-high protein
-lots of vegetables
-good complex carbs
-healthy fats.
-no red meat
-minimal white meat
-no dairy
-i do eat eggs & seafood
-1+ gallon water
-about 1800 calories a day.

Other Information:
-1.1.07 145lbs, dieting since new years.

-4.4.07(1st day on sparkpeople) 129lbs.

-Dec. 07- reached goal of 115 lbs

Profile Image