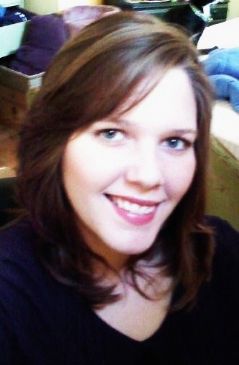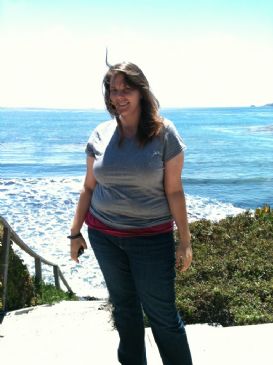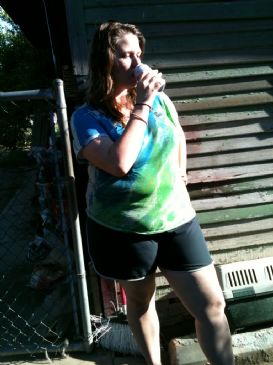 I have 10 pics in my gallery

Awards

I do it to be the Biggest Loser in my gym!
Hey there fellow sparkers!
My name is Devri, I'm 22, and I'm a college student. I study Music Education, and I cannot wait to teach! I have been overweight as long as I can remember. By 8th grade I was almost 300 pounds. I have been perpetually uncomfortable for so many years!

Two years ago, I found sparkpeople, and lost 40 pounds. Did I gain it back? You bet! But I have not given up. I've read and re-read my weight-loss diary in search of clues to how I got off track. I ...
Hey there fellow sparkers!
My name is Devri, I'm 22, and I'm a college student. I study Music Education, and I cannot wait to teach! I have been overweight as long as I can remember. By 8th grade I was almost 300 pounds. I have been perpetually uncomfortable for so many years!

Two years ago, I found sparkpeople, and lost 40 pounds. Did I gain it back? You bet! But I have not given up. I've read and re-read my weight-loss diary in search of clues to how I got off track. I found that the weeks when I went to the gym at a regular time, on regular days, I was successful. When working-out became a past-time and was put on the annoyingly small back burner, I slowly gained.

I know that it is inevitable that I lose this weight, or die still trying. :) There is something in me that wants more than anything to reach my goal.

I am a "Biggest Loser" fanatic, and so I will do my weigh-ins just like them. Starting every week on Sunday, work all week like I'm on the ranch, and then weigh myself on the next Sunday morning before starting again. So the weights listed are my weight at the end of the week.

Beginning on 6/17/12
Starting Weight: 238.6
6/24/12- Week 1: 232.6
7/1/12- Week 2: 232.6 (Again)
7/8/12- Week 3: 228.8
7/15/12- Week 4: 229
7/22/12- Week 5:
7/29/12- Week 6:

Year 2012
June: 6 lbs

Goal= 100 lbs lost
10 lbs lost-
20 lbs lost-
30 lbs lost-
40 lbs lost-
50 lbs lost-
60 lbs lost-
70 lbs lost-
80 lbs lost-
90 lbs lost-
100 lbs lost-
SparkFriends



SparkTeams

My Ticker:
current weight: 233.0

Interact with DEVRIHUGHAN






Recent Blogs:

Profile


Member Since: 12/15/2009

SparkPoints: 4,022

Fitness Minutes: 2,410

My Goals:
-Feel healthy and confident among peers.
-Not get tired after walking across campus.
-In choir, I want to think about singing, not my weight, or what I look like.
-I want to fit in a regular towel!
-Have energy like a normal 22 yr. old.
-Fit into ALL my clothes. (Yeah, I said it)

My Program:
I eat 1200-1550 calories on most days. (Living in a dorm and eating at a Buffet for every meal...)

Burn 500 calories at least 6 days a week.

I make sure to read something from SparkPeople everyday. I get HUGE encouragement from this site.

I also check out motivational pages frequently.

Personal Information:
I'm from California, going to school in Illinois. Don't ask me how I ended up in a corn field.

5'4" not super tall.

I study Piano as my instrument, and i attempt to practice 2 hours per day. I adore the piano. And If I could, I would kiss Chopin right on his cheek, because he is remarkable!

I have limited space in my shoebox dorm room, but I still manage to own 8 cactuses. I also LOVE the mountains, and the outdoors.

Profile Image