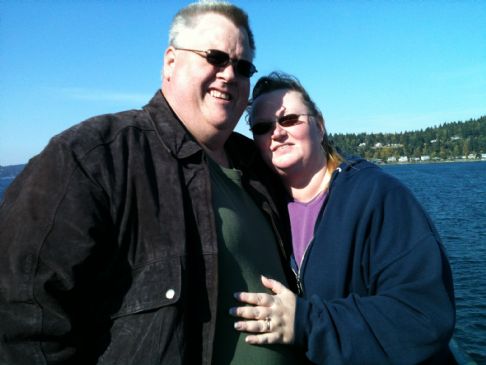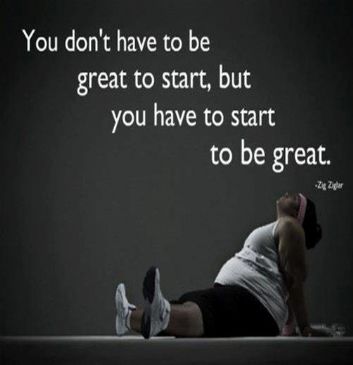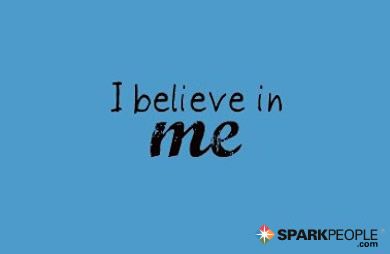 I have 26 pics in my gallery

Awards


Re-energized and motivated!
My new Motto: Difficult yes, impossible? NEVER!

"I'm not telling you it's going to be easy – I'm telling you it's going to be worth it" Art Williams

"Decide what you want, decide what you are willing to exchange for it. Establish your priorities and go to work." H.L. Hunt

Thank you for stopping by my page! I appreciate your support!

I guess I should start by saying that I have been on a roller coaster since I really started trying to lose ...
My new Motto: Difficult yes, impossible? NEVER!

"I'm not telling you it's going to be easy – I'm telling you it's going to be worth it" Art Williams

"Decide what you want, decide what you are willing to exchange for it. Establish your priorities and go to work." H.L. Hunt

Thank you for stopping by my page! I appreciate your support!

I guess I should start by saying that I have been on a roller coaster since I really started trying to lose weight in 2007 when I joined SP.

I have been overweight for as long as I can remember, even as a young child I was over weight. As a teenager my mom and I were always trying to lose weight. Going to Weight Watchers, trying the latest rice diet, whatever diet mom could find her and I would try it. My dad, brother and sister did not try with us so it was just the 2 of us eating certain foods while the other 3 were eating the "yummy" stuff. After years of this, we stopped trying and then I became an overweight adult. I only tried to lose weight once by joining Jenny Craig, that lasted about 3 months and I lost maybe 5 lbs but I didn't like the foods so I didn't stick to it. Finally I just decided I liked who I was and stayed around 200 lbs until I met my husband and got pregnant. With my daughter I gained 45 lbs, didn't bother to try to lose it. When I got pregnant with my son I was so scared I would get over 300 lbs but I ended up only gaining 9 lbs with him. By October of 2007 (only 7 months after my son was born) I found SP, decided it was time to really lose weight as my husband is Obese and my daughter was becoming overweight. I became obsessed with losing weight and it overcame me, so I quit trying. Gained whatever weight I had lost back plus some. So every year since then I have been on a roller coaster, doing really well losing weight then gain it all back.

It's time to stop the roller coaster and just do it!

Update February 22, 2013: I feel like for the first time I truly am where I need to be. I'm down 40 lbs since October 14th, I go to the gym 3 days a week and now I see a personal trainer at least 1 time a week. I truly believe I CAN and WILL reach my goal for this year which is to be below 200.

Joined a gym on November 14, 2012!!

**October 14, 2012 I started again. Yep, the Yo-Yo continues...But NO MORE! I have finally found what works for me and I know I will stick with it. Healthy can be YUMMY too! Slow and steady!

I am smoke free as of January 3rd, 2012!!!

It's time to stop the roller coaster and just do it!

SP Starting weight Oct 2007: 259
Starting weight 2010: 270.8 - Ending 237.2 = -33.8 lbs
Starting weight 2011: 237.2 - Ending 263.5 = me crying
Starting weight 2012: 275 - Ending 250 = -25 lbs
Starting weight 2013: 250 - Ending ?
_____________________________


Current goal weight is 243 (10% loss) - By January 16, 2013 (I'm working for it)

1/2: 249.6
1/9: 247
1/16: 244.4
1/23: 243 **First 10% GONE!!**
1/30: 242
2/6: 242
2/13: 236.2
2/20: 236.2
2/27: 234.2 (Met next mini goal of 235)
3/6: 236.4 (bloat or muscle not sure but will be better next week)
3/13: 234.8
3/20: 233.2
3/27: 233.2
4/3: No weigh in
4/10: No weigh in
4/17: No weigh in
4/24: No Weigh in
5/1: 235.6 (not bad considering I didn't pay attention during April)
5/8: 237.8 (bloated)
5/15: 235.2
5/22: 232.8
_____________________________________

A part of a song "Just Don't Know it Yet" by Chris Chitsey

If you're standing at the bottom of a mountain
And you're looking up at the top
Oh whatever you do just keep on giving it all you've got
'Cause those dreams you're reaching for
Are waiting just up ahead
You just don't know it yet

~~~~~~~~~~~~~~~~~~~~~~~~~~~~~~~~~~

D - Decide on an action plan.
E - Every thing is possible if you believe and work at it.
C - Consider your choices carefully.
I - Invite others to join you on your quest to become healthy.
S - Savor the feeling of each victory, big or small.
I - Invaluable lessons sometimes hurt, but are necessary for growth.
O - Optimism over pessimism,
N - Never quit trying or you will fail.
S - Say to yourself every day, "I AM WORTH IT!" because you are!

~~~~~~~~~~~~~~~~~~~~~~~~~~~~~~~~~~~~~
SparkFriends



SparkTeams



My Ticker:
current weight: 233.0

Interact with DETERMINED_ME







Recent Blogs:

Profile


Member Since: 10/23/2007

SparkPoints: 50,386

Fitness Minutes: 37,755

My Goals:
Weight Loss goals:

Short term goal: 10% of body weight (218 from 243) (met 1/23/13)
Medium Term goal: Onederland - 199 will be a thrill to see
Long Term goal: 164
Ultimate goal: 145

[X] 255 - 11/28/12
[x ]243- 01/23/13
[x ]235 - 02/27/13
[ ]220-
[ ]210-
[ ]199-
[ ]189-
[ ]179-
[ ]175-
[ ]170-
[ ]GOAL 164-
[ ]ULTIMATE GOAL 145 -

Other goals:
To run a 5k by mid summer (not a race, just run it for the heck of it)
Wear sexy boots (see boots in background picture)


My Program:
Drink 10 8 oz glasses of water EVERYDAY!!

Hit the gym hard 3 days a week
Minimum of 10 minutes of exercise EVERYDAY!!

Track every morsel of food & drinks that are not water that goes into my mouth EVERYDAY!!

With tracking comes staying within calorie range 6 out of 7 days per week

Personal Information:
I was born and raised in Washington St. I love this state. Although I have moved to two different states before but we always end up back in Washington. I really do love it here.

I have 2 beautiful children and the most wonderful husband a woman could ask for.

2012:
10/17: 270.6
10/24: 266
10/31: 264.2
11/07: 260
11/14: 261.4 (muscle or bloat?)
11/21: 257
11/28: 255
12/05: 252.4
12/12: 254.4 (apparently week 2 of month will be up)
12/19: 251.8
12/26: 250.8
12/30: 250

2013:

Other Information:
My goals for 2013:
• Stay active on SparkPeople for the entire year
• Continue going to the gym 3 days a week at minimum
• Keep my Streaks going!
a. Log in & spin
b. Exercise at least 10 minutes per day
c. Drink at least 8 glasses of water
• Continue trying new recipes & new foods
• Eating plenty of fruits & vegetables daily
• Crochet at least 1 hour a day
• Volunteer at either kids school at least 1x

Drum Roll Please…My biggest goal for 2013 is to get below 200 lbs. I will do it! Paul and I have a great routine and honestly it doesn't feel like we're doing anything we haven't done for years so there is no reason I cannot get below 200 lbs.

Profile Image