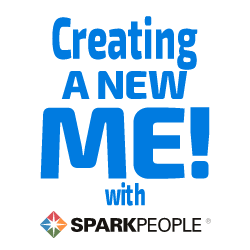 I have 7 pics in my gallery

Awards

Slow but sure
January 2010 and 177# ... Determined to get back on track to lose pounds consistently and to exercise regularly. I will work harder to reach my goals of weighing less, eating healthy, and exercising more.

Began SP in 2006 at 175# ... At that time, life and health issues got in the way of concentrating on weight loss so all of my weight stayed on.

**********************************
MY REMINDERS for a 5'0" female (like I am):
154+ pounds- - - - - - Obese ...
January 2010 and 177# ... Determined to get back on track to lose pounds consistently and to exercise regularly. I will work harder to reach my goals of weighing less, eating healthy, and exercising more.

Began SP in 2006 at 175# ... At that time, life and health issues got in the way of concentrating on weight loss so all of my weight stayed on.

**********************************
MY REMINDERS for a 5'0" female (like I am):
154+ pounds- - - - - - Obese -------------- I AM HERE :(
128 - 153 pounds - - Overweight
95 - 127 pounds - - - Healthy BMI

SparkFriends

SparkTeams

My Ticker:
current weight: 167.0

Interact with DESTYDARLIN






Recent Blogs:

Profile


Member Since: 6/8/2006

My Goals:
Rewritten on 01/2011
-- I will get back into a size 10P or smaller in less than 2 years!
-- I will move more to keep away those aches and pains.

DAILY GOALS:
-- Drink 64 ozs. of water a day.
-- Snack on healthy foods.
-- Eat less at each meal.
-- Walk for 20-30 minutes a day.

01/01/11 -- 177#
GOAL WEIGHT - 127#

My Program:
I will eat less and exercise more.

Weigh-Ins:
177# - Jan 1 2011
167# -
157# -
147# -
137# -
127# -

Reward choices after a 10# loss:
-- manicure
-- pedicure
-- new houseplant
-- new pair of walking shoes
-- buy assorted teas
-- enroll in a craft class
-- shop at Victoria's Secret
-- new sunglasses
-- new perfume scent

Personal Information:
I am a retired high school teacher who loves to read good books and to surf on the computer. My back and hip problems, in addition to arthritis in most joints, prevent me from heavy exercising but walking a few miles is usually not a problem on most days. It's just really tough to get moving when I am enjoying a good book or finding interesting information to read on the internet.

My husband and I have been married since 1974 and have a daughter and a son. Our lives have been spent in south Louisiana until we retired then moved to central Louisiana in 2010.

Other Information:
I also enjoy sewing and crocheting ... two more sit-down activities.

"Nobody can go back to the very beginning and make a brand new start, but anyone can start here and make a brand new end."



Profile Image