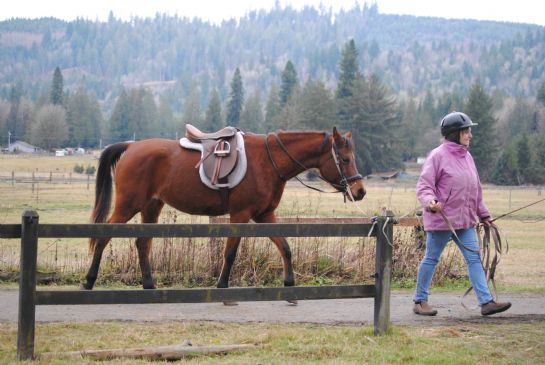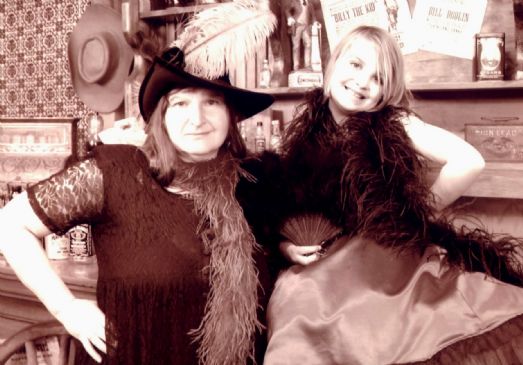 I have 50 pics in my gallery

Awards


Anna's WeightLoss Page
UPDATE - July 9th 2013

Lost 17 lbs including two on vacation, how on earth I don't really know! But it's slow work that's for sure. I am down to 171 lbs now from 188 lbs, but not really losing 2 lbs a week as I should be, but not a lot I can do but I am losing. Right now got back from a long trip and planning another, and am really tired but I do need to up the aerobic exercise I think. Been riding the horse and walking and need to get more active with the weights and get my ...
UPDATE - July 9th 2013

Lost 17 lbs including two on vacation, how on earth I don't really know! But it's slow work that's for sure. I am down to 171 lbs now from 188 lbs, but not really losing 2 lbs a week as I should be, but not a lot I can do but I am losing. Right now got back from a long trip and planning another, and am really tired but I do need to up the aerobic exercise I think. Been riding the horse and walking and need to get more active with the weights and get my treadmill moved up to the house. I am fit but plateaued and I think that is my next step, no pun intended.


UPDATE - MAY 21ST 2013

Things seem to be working, and have lost 11 lbs so far, putting me at 177, which is a big improvement. Last July was my highest recorded weight previously and I was 170 so will be glad when I get back to that weight, the first picture shows me around 165 where I was for a long time and is not a bad weight though still aiming for 150 or so.

UPDATE -APRIL 15TH 2013

Not too good was up to 188 yesterday, 185.6 today which is better. Been struggling with hormones and stress and made a conscious effort to take a break which actually helped my stress levels enormously and I feel strong and healthy. Going to see if I lose this time, but may need thyroid medication, because doing it naturally has no been working apparently. Overall feel healthier, trying to starve myself to lose weight was not really cutting it.


UPDATE - JULY 15TH 2012

Still here, and am still at 169 with some losses and gains through the year, but better than the last 2 years when I gained. Not easy to lose right now or eat less as my liver seems to flare up but am tracking and seeing how I do, I took a break to let things heal and settle down. Otherwise been busy, enjoying my horse and family and spending a lot of time with nature, doing photography. A few extra pounds maybe, but quality of life - priceless...

UPDATE - FEB 9TH 2012

Got my hormone results and get the triple whammy, though it is probably all connected! I have estrogen dominance (causes weight gain and other problems which I do have like fibroids and fibrocystic breast disease) high cortisol levels (just in the morning though from stress or low blood sugar or....?) and low T3 (thyroid) but high TSH and normal T4 which means the thyroid is producing hormones (and the high TSH is trying to make it produce more because the T3 is low) but then the liver is not processing it properly so it does not convert enough T3 from T4, also low vitamin D and can sit in the sun south of Boston MA! Their latitude is 42 degrees N though and we are at 47 so guess it is time to move to Hawaii! In the meantime can take Vitamin D3! Anyhow not sure where to go from here so may go back to my acupuncturist, who helped me so much and my liver. At least I know I am not crazy and why I am not losing weight easily though, and can do some things hopefully. I feel great compared to before, and I imagine my bloodwork was off the chart before I saw the acupuncturist because I felt terrible and had zero energy, now I feel great overall but have to work on balancing the hormones.

UPDATE - JANUARY 1ST 2012

Last year:

New Year Goals:

1. I would like to get to 140-145 this year - did not do this I went up to 169. I did however work on my health and overall well-being and do feel better overall.
2. Be less irritable! I did do this and have been much calmer
3. Work on my relationships with DD and DH - I did do this and overall things are much better.
4. Go to UK in the Spring. I did do this in September but went to Texas in Spring and Hawaii in the summer and all were wonderful.
5. Increase my prosperity in my business a little and do less for free. I did do this too!

Start Weight 2011 was 156 - I hope I can start losing again now the Holidays are over! Measurements are the same or up an inch - or two on the chest! I gained 13 lbs in 2011 but am already down 2 of them so that is a step in the right direction. My metabolism is just not working and if I continue to not lose I am going to get all my hormones checked. For most of the year I did stay on track and should not have gained so much.

Jan 1st 2012

Weight- 169
Waist 30
Hips - 38
Thigh - 20
Upper Arm - 12
Calf - 15
Chest - 40

I gained an inch all over basically.


New Year Goals:

1. I would like to get to 145-150 this year - probably a more realistic maintenance range and also figure out why it is so hard to lose weight. Worse thing is nobody believes it is my hormones except a) people who have been there and b) my Mom!
2. Hike more. I did get a horse so that has taken away from my hikes so have to do both!
3. Work on eating healthy and staying in range, especially for protein and fiber.
4. Do more strength. I can still feel my tennis elbow when I do weights but will try to gradually increase it, as it did help a lot, and had to stop when I got the tennis elbow.

January 2012

1. Lose 4 lbs.
2. Get my taxes done.
3. Get back in shape.



OCTOBER 2011

I have got back on track and this time am actually losing. I maintained at 166 and then 168 max through the summer and got back on track in UK where I maintained at 166 and started back on October 1st. I have so far lost 6 lbs and am at 160.2 and am very happy I am finally losing, I honestly think I was not before because of stress and 3 weeks rest and stress relief visiting family in UK reset my metabolism and allowed my adrenals to recover. Hope it continues!


August 1 2011

I managed to gain 10 lbs this year, partly because of too many temptations but mostly because I just cannot lose, I have tried everything, and when I eat normally I gain. I plan to get my hormones checked and wish people would take this seriously and not post comments like you can do it, because it is so frustrating to do it and NOT see results. Determined to figure this out though.



Jan 1st 2011

Am up to 156 after the Holidays and would like to get to 140-145 again. I have been struggling with my weight loss not so much with sticking to my nutrition and exercise plan but with the fact nothing seems to be working lately. I have started working with an acupuncturist to see if this will help as he believes it is related to various health issues, and he can help with the weight-loss too. Already feeling some positive changes and I am hopeful this will work.

UPDATE Aug 2010

Still at 149, but was up to 154 after my birthday. I started taking a thyroid supplement and it seems to be helping and feel much better overall. I would like to get to 145 and call it good, though we leave on Tuesday for a week long cruise to Alaska which could be a challenge. Really need a vacation and looking forward to it though.

UPDATE June 1st 2010

Still about 149-150 and maintaining nicely there, but would like to get down to 145 again. Look and feel good and lost an inch on my waist over the past couple of months.

UPDATE April 28th 2010

I am sitting at 150.00 and seems like this is a set-point, I would like to just get in the 140's and see what happens at this point. I am less than half a pound away right now but seem to yoyo around this point.


UPDATE March 2010

Back at 150 now and would like to get to 140-145 so 5 lbs to get back in range and to a healthy weight range. I have continued to exercise daily, do strength and eat healthy and track my food. The extra weight is slowly coming off though it has been a struggle, my metabolism seems to have slowed down drastically and have to accept this is age, genetics and whatever. Overall doing ok and pleased with my progress. 1000 days on SparkPeople as of March 13th 2010.

UPDATE Nov 2009

Gained 15 lbs back as of Nov 2nd and back on track after a tough year, and metabolism issues. Lost 2 lbs so 13 more to go to get back to 140!

JUNE 18TH 2007

Trying to lose my 'baby'weight' ....again.....

Normally I was about 140 lbs - but would yoyo.

Just before DD was born I was 182 lbs and over 3 months or so dropped to 156 lbs and have slowly gained it all back.

I am trying to get back to 140-150. I have a big build and that was fine for me.

UPDATE JAN 01 2008

I reached my goal weight in November and established a maintenance range of 135-140, I am trying to keep at the low end of the range as much as possible, close to 135. I was so pleased and suprised I did this and would recommend SparkPeople to anyone who seriously wants to lose weight and get in shape and ultimately establish a healthy lifestyle.

APRIL 2008

I am happy to report I am still in maintenance mode of 135-140 and making healthy choices, eating well and keeping up with my exercise and strength training.

JUNE 2008

Well June 18th a year ago was when I joined Sparkpeople! I made a before and after picture in celebration! I actually lost about 52-54 lbs total depending what day of the week it is, and the good news is I have been maintaining since November very successfully. Now I have never lost weight on a diet and really did not expect this to work, so I am very happy to report, well it did! The tools and support here are really so helpful, not only for losing but for maintaining too. Anyhow Happy Anniversary to me!

FEB 2009

I have been maintaining, and remained on track with healthy eating, exercise and drinking my water. I took a SparkBreak over Thanksgiving and Christmas as far as tracking calories and managed to gain about 6 lbs and am currently trying to lose the last 3 lbs to get back in range. I am still considering myself in maintenance though, just adjusted the calories more for loss, but don't want to gain any more. The reason I took a break is because a friend died before Thanksgiving and just needed to process that and I got back on track after Christmas. I am doing ok overall, we are still trying to get our house finished, but its getting closer. I do a lot of hiking and walking, and strength and eat mostly healthy food, and as much organic as I can. I updated my page for Spring!
SparkFriends

SparkTeams




Recent Blogs:

Profile


Member Since: 6/18/2007

SparkPoints: 79,988

Fitness Minutes: 70,565

My Goals:
Eat Healthy - Ongoing

Lose Weight - Get into a Maintenance range of 150 ish and break this plateau.

Stop Caffeine - Done!

My Program:
Eat more fruits and vegetables and organic foods.

Hike and walk.

Strength Training

Rebounder

Cut down on SNACKS!

Personal Information:
I am originally from UK but have been lucky enough to have lived and traveled all over the world, including Hong Kong, Thailand, Africa, UK and USA.

I now live in WA with my husband and daughter on the Olympic Peninsula on 6 acres of woodland by the water and love it here. We have 4 dogs, 6 cats, two fish, one horse and a parrot and live in the country.

Other Information:
I am a holistic vet. I use homeopathy, herbs, acupuncture, nutritional supplements and flower remedies.

www.petsynergy.com
www.naturesynergyphoto.com

Profile Image