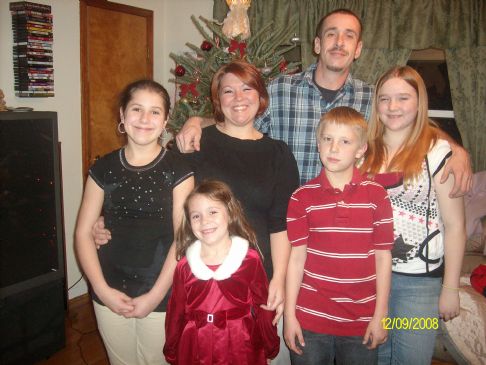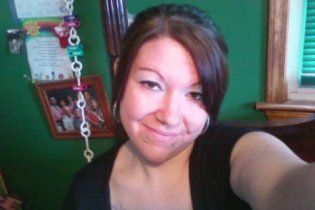 I have 35 pics in my gallery

Awards

A NEW YEAR A NEW ME!!
TODAY I WILL LOVE ME !

Hi my name is Destiny! I am 31 years old,and I am married with 4 children! I have struggled with my weight since I was a child! I have always thought that if I could just be thin I could finally be Happy,but today I have made a decision to quit trying to be thin so I can be happy. Im going to be happy so I can be thin!! I am absolutely, positively, DONE!! No longer will I be afraid to go into public places. I will no longer envy the skinny girls!! I ...
TODAY I WILL LOVE ME !

Hi my name is Destiny! I am 31 years old,and I am married with 4 children! I have struggled with my weight since I was a child! I have always thought that if I could just be thin I could finally be Happy,but today I have made a decision to quit trying to be thin so I can be happy. Im going to be happy so I can be thin!! I am absolutely, positively, DONE!! No longer will I be afraid to go into public places. I will no longer envy the skinny girls!! I have made big changes in my life and all because I AM DONE!! I am glad that I can share this experience with SP and the DONE team!!!

Well I am now going on week 10 of really being committed to eating better and exercising, minus a day here and there I splurged a little but I was fast to get back on track!! I have come too far to quit now!! I have lost a total of 25.5 pounds, I have finally made it out of the 230's and Im on to the 20's!! There was once a time I thought this was not possible, I had come to the conclusion that I was just going to be the fat girl the rest of my life, and maybe some of you reading this have either felt that way too or is feeling like that right now!! But beleive me and many other sparklers when we say...IT IS ABSOLUTELY POSSIBLE!! I still have a long way to go but I know that I can do it and you can too!!


*
Peace is not something you wish for; it's something you make, something you do, something you are, something you give away.
Robert Fulghum

*"People often say that motivation doesn't last. Well, neither does bathing -- that's why we recommend it daily." Zig Ziglar

Every day do something that will inch you closer to a better tomorrow.
Doug Firebaugh

There is only one person who could ever make you happy, and that person is you.
David Burns, Intimate Connections

Heaven never helps the man who will not act.
Sophocles


Happiness depends upon ourselves.
Aristotle

Bad habits are like a comfortable bed, easy to get into, but hard to get out of.
Anonymous

The only journey is the journey within.
Rainer Maria Rilke

Peace is a journey of a thousand miles and it must be taken one step at a time.
Lyndon B Johnson

All we are saying is give peace a chance...
John Lennon


When you believe you can-you can!
Maxwell Maltz

People are just about as happy as they make up their minds to be.
Abraham Lincoln

There are no shortcuts to life's greatest achievements.
Anonymous


"To give anything less than your best is to sacrifice the gift."

"A man who wants something will find a way; a man who doesn't will find an excuse."

You are never given a wish without also being given the power to make it come true. You may have to work for it, however

"May you live every day of your life

"Set yourself up for success and anything is possible."

It is never too late to be what you might have been

If we wait for the moment when everything, absolutely everything is ready, we shall never begin."

"Set your goals high, and don't stop till you get there

"You will never find time for anything. You must make it."

""Life is not easy for any of us, but what of that? We must have perseverance and, above all, confidence in ourselves." "

"Fall seven times. Stand up eight

"Many of life's failures are people who did not realize how close they were to success when they gave up."


"People are always blaming their circumstances for what they are. I don't believe in circumstances. The people who really make it in this world are the ones who get up and look for the circumstances they want and if they can't find them, they make them."


Yesterday's the past, tomorrow's the future, but today is a gift. That's why it's called the present.
Bil Keane

You can't have a better tomorrow if you are thinking about yesterday all the time.
Charles Kettering



You are never given a wish without also being given the power to make it come true. You may have to work for it, however.
Richard Bach

It's a funny thing about life; if you refuse to accept anything but the best, you very often get it.
W. Somerset Maugham

The greatest amount of wasted time is the time not getting started.
Dawson Trotman

Take the first step in faith. You don't have to see the whole staircase, just take the first step.
Martin Luther King, Jr.



Forget the mistakes of the past and press on the greater achievements of the future. Give everyone a smile. Spend so much time improving yourself that you have no time left to criticize others.


For a long time it seemed to me that real life was about to begin, but there was always some obstacle in the way. Something had to be got through first, some unfinished business; time still to be served, a debt to be paid. Then life would begin. At last it dawned on me that these obstacles were my life.
Bette Howland

I was angered, for I had no shoes. Then I met a man who had no feet.
Chinese Proverb.

What a wonderful life I've had! I only wish I'd realized it sooner.
Sidonie Gabrielle Colette



* I have come to the frightening conclusion...

That I am the decisive element.
It is my personal approach that creates the climate.
It is my daily mood that makes the weather.
I possess tremendous power to make life miserable or joyous.

I can be a tool of torture or an instrument of inspiration,
I can humiliate or humor, hurt or heal.
In all situations, it is my response that decides
whether a crisis is escalated or de-escalated,
and a person is humanized or de-humanized.

If we treat people as they are, we make them worse.
If we treat people as they ought to be,
we help them become
what they are capable of becoming.
J.W.Goethe


MAY 1, 2008: 246.
MAY 12,2008: 245
MAY 19,2008: 242.5
MAY 26,2008: 239
JUNE 1, 2008: 236.5
JUNE 8,2008: 234.5
JUNE 16,2008:231
JUNE23,2008:229.5
JULY 4, 2008:226.5
JULY 14,2008:224.5
JULY 21,2008:222.0
AUG. 2, 2008: 217.0
AUG.25,2008:213.0
SEPT. 18, 2008:211
SEPT.25,2008:210
OCT.26, 2008: 206
NOV. 17, 2008: 199
DEC. 5, 2008: 196
JAN. 5, 2009: 193
FEB. 15, 2009:191
FEB. 21,2009: 189
FEB. 28,2009: 188
MAR. 30, 2009:186

SparkFriends

SparkTeams

My Ticker:
current weight: 165.0


Recent Blogs:

Profile


Member Since: 2/29/2008

My Goals:
TO BE CONFIDENT AND COMFORTABLE WITH THE WOMEN I AM TODAY! To not focus so much on my weight and more on being healthy. I want to be healthy, mind, body and spirit. I want to be a good example to my children.

My Program:
I have a SP buddy that I have started walking with twice a week and I am walkin at home to Leslie Sansone walk away the pounds!! I also sometimes do the jumpstart cardio with nicole on Sp! Im still working on my eating. Basically right now I am focusing on trying not to binge!! And on portion controll!!

Personal Information:
I AM 29 YEARS OLD HAPPILY MARRIED. I AM AN EXTREMELY BLESSED MOTHER OF FOUR. 3 GIRLS AND 1 BOY. I WAS BORN IN YAKIMA WASHINGTON AND RAISED IN SHEPHERDSVILLE KY.

Other Information:
HIPPYCHIC AT HEART! I LOVE THE BEATLES. I LIKE TO SING, DRAW, AND COOK. AND I AM ABSOLUTELY PHSYCHED TO BE 30!!!

Profile Image