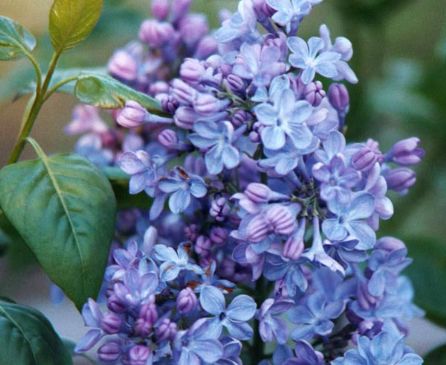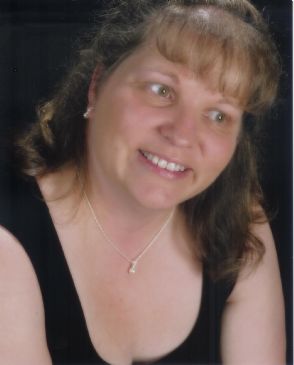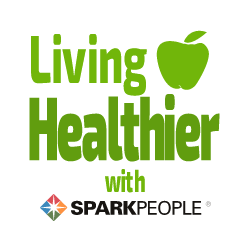 I have 21 pics in my gallery

Awards

I HAVE THE DESIRE TO HELP ME ... FINALLY!
Over the past few years, I've gone on vacations with my sister and after I develop the pictures, I end up cutting myself out because I can't stand the sight of myself. I hate the way I feel and look and I have the desire to change.

I weighed in at the doctors office at 200 lbs around mid-July 2008 (down from my all time maximum weight of 202 at my appt. six months prior). As I was sitting there waiting for the Dr. to come in, I stared at myself in the mirror. I didn't like ...
Over the past few years, I've gone on vacations with my sister and after I develop the pictures, I end up cutting myself out because I can't stand the sight of myself. I hate the way I feel and look and I have the desire to change.

I weighed in at the doctors office at 200 lbs around mid-July 2008 (down from my all time maximum weight of 202 at my appt. six months prior). As I was sitting there waiting for the Dr. to come in, I stared at myself in the mirror. I didn't like the person who was looking back at me. I knew then that I had to do something. I had the desire to change...to be happier, to be healthier, and to do something for myself for once. I had a burning desire to get more out of my life! I have always given so much of myself to others...what would it be like if I put some of that energy into ME?

I began to look for ways to get help and support since I lacked support from those who surrounded me. I was too shy to admit to others that I viewed myself as a blimp and I didn't like myself. I began to realize that I needed advice, support and accountability from others. I was a member of Spark People but didn't use the site for all that it was worth. I decided that I needed to dive in deeper and take advantage of all that Spark had to offer, besides there I could admit to people that I didn't know that I didn't like the way I looked. Shortly thereafter on 7/30/08, I created my page and began interacting with others...people with the same struggles...someone that I could relate to.

I'm happy to say that I've been steadily losing weight and becoming a happier ME since then! Sure, I'm not losing as fast as I'd like but the point is - that I'm doing it...One day at a time...One pound at a time...I am doing it! I have aquired some wonderful friends along the way and I don't know what I'd do without their daily encouragement and friendship. It's what keeps me going! I don't ever want to go back to the way I was...I only want to keep moving forward because finally I know... I'm worth it!

I CAN DO THIS AND SO CAN YOU!!

~.~.~.~.~.~.~.~.~.~.~.~.~.~.~.~.~.~.~.~.

Burning desire to be or do something gives us staying power--a reason to get up every morning or to pick ourselves up and start in again after a disappointment.

~.~.~.~.~.~.~.~.~.~.~.~.~.~.~.~.~.~.~.~.

THE KEY TO YOUR SUCCESS IS DESIRE

If you're willing to pay the price, any of your circumstances will change. If you want something badly enough, you're sure to get it. Obstacles don't matter very much. Pain or other circumstances can be there. But if you want to do something bad enough, you'll find a way to get it done. Your desire will in time externalize itself into concrete fact. Your reality will form around your commitment to succeed. Desire is the fire of life. You only have to love a thing greatly to get it.

© Copyright 2008 www.yourdailymotivation.com

~.~.~.~.~.~.~.~.~.~.~.~.~.~.~.~.~.~.~.~.

When you've successfully accomplished something once, you know you can do it again. So do it again.

It required a lot of work the first time. Yet you rose to the occasion, did that work, and created something of value.

It will take more work to do it again. And this time you have the opportunity to accomplish even more.

You know without a doubt that you can achieve. So make the choice right now to do what you know you can do.

What a shame it would be to simply rest on your accomplishment. For much of the value in any accomplishment is in the opportunity it provides to reach even higher.

Go ahead now and make full use of that opportunity. Achieve again, and again, and lift your world higher with each day.

-- Ralph Marston

~.~.~.~.~.~.~.~.~.~.~.~.~.~.~.~.~.~.~.~.

Weekly Weigh-ins:
08/27/08 - 190
09/03/08 - 188
09/10/08 - 188
09/17/08 - 190
09/24/08 - 188
10/01/08 - 188
10/08/08 - 188
10/14/08 - 186
10/22/08 - 185
10/31/08 - 183
11/07/08 - 183
11/14/08 - 182
11/21/08 - 182
11/28/08 - 182
12/05/08 - 181
12/12/08 - 180
12/19/08 - 180
12/26/08 - 180
12/31/08 - 180

HAPPY NEW ME YEAR!!!

01/02/09 - 182
01/09/09 - 179
01/16/09 - 178
01/23/09 - 178
01/30/09 - 178
02/06/09 - 180
02/13/09 - 180
02/20/09 - 180
02/27/09 - 184
03/06/09 - 182
03/13/09 - 181
03/20/09 - 180
03/27/09
04/03/09
04/10/09 - Away on vacation!
04/17/09 - Away on vacation!
04/24/09
05/01/09
05/08/08
05/15/09
05/22/09
05/29/09
06/05/09
06/12/09
06/19/09
06/26/09
07/03/09
07/10/09
07/17/09
07/24/09
07/31/09

SparkFriends

SparkTeams



My Ticker:
current weight: 180.0

Interact with DESIRE4MORE







Recent Blogs:

Profile


Member Since: 1/30/2007

SparkPoints: 105

Fitness Minutes: 6,094

My Goals:
My goal is to lose 1 to 2 pounds per week until I'm at my goal weight of 150 (or less would be nice)!

To be healthy and happy!

To be able to put vacation pictures of myself into my scrapbooks instead of destroying them.

To not be embarrassed by my appearance anymore.

My Program:
Drink more water!

Be more consistent with exercise routines.

Eat more healthy foods!

Get at least 7 1/2 hrs of sleep per night.

Personal Information:
Birthday: December 27

Married
2 Daughters
Employed at a local college

Live in the Finger Lakes Region of Western New York State (I should say: lake effect snow region)

Love to scrapbook!
Love to go on Cruise Vacations with my sister!
Love humor!

I am "Nana" to my cousins beautiful one year old daughter!


Other Information:
When we are motivated by goals that have deep meaning, by dreams that need completion, by pure love that needs expressing, then we truly live life.

~~~~~~~~~~~~~~

Be like the turtle. If he didn't stick his neck out, he wouldn't get anywhere at all.

Profile Image