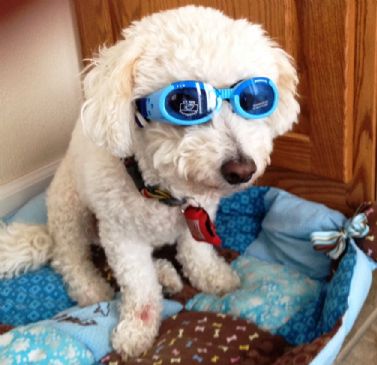 I have 24 pics in my gallery

Awards

She turned her can'ts into cans and her dreams into plans.
"She knew that she was formed by God's hands, dreamed up in His heart and placed in this world for a purpose."

Phase 1 Goals:
1. Lose 4 inches from my waist and 3 inches from my hips by 8/1/2013.

2. Lose 20 pounds by 8/1/2013.

3. Reduce body fat 5% by 8/1/2013.

4. Have a resting heart rate less than 60 bpm.

5. Run/walk a 5K by 8/1/2013.

6. Reduce blood pressure medication.




...
"She knew that she was formed by God's hands, dreamed up in His heart and placed in this world for a purpose."

Phase 1 Goals:
1. Lose 4 inches from my waist and 3 inches from my hips by 8/1/2013.

2. Lose 20 pounds by 8/1/2013.

3. Reduce body fat 5% by 8/1/2013.

4. Have a resting heart rate less than 60 bpm.

5. Run/walk a 5K by 8/1/2013.

6. Reduce blood pressure medication.
















I am designed to be a fully surrended and fully alive child of God!

I am a forgiven child of God. (Romans 3:24)
I am a set-free child of God. (Romans 8:1-2)
I am an accepted child of God. (1 Corinthians 1:2)
I am a holy child of God. (1 Cornthians 1:30)
I am a made-new child of God. (2 Corinthians 5:17)
I am a loved child of God. (Ephesians 1:4)
I am a confident child of God. (Ephesians 3:12)
I am a victorious child of God (Romans 8:37)


SparkFriends

SparkTeams

My Ticker:
current weight: 137.4

Interact with DESIGNED4MORE





Recent Blogs:

Profile


Member Since: 9/27/2009

SparkPoints: 21,560

Fitness Minutes: 15,807

My Goals:
"Motivation is not something you find or lose, have or don't have. It is the product of how you see yourself in the world: active or passive, effective or ineffective, powerful or victimized, normal or pathological. If you want to be able to motivate yourself, you need to begin seeing yourself as ACTIVE, EFFECTIVE, POWERFUL, and NORMAL ... and the best way to really come to believe your story is to see it come true in the small, well-chosen steps you take every day. " - Coach Dean Anderson

My Program:
Pray - Eat right - Exercise

Phase 1 Goals:
1. Lose 4 inches from my waist and 3 inches from my hips by 8/1/2013.

2. Lose 20 pounds by 8/1/2013.

3. Reduce body fat 5% by 8/1/2013.

4. Have a resting heart rate less than 60 bpm by 8/1/2013.

5. Run/walk a 5K by 8/1/2013.

6. Reduce blood pressure medication.

Personal Information:
Moved to Colorado from Michigan - July 2011
High school teacher
1 DH, 2 DD, 1 DS-i-l

Other Information:
I can do all things through Christ who strengthens me. Phil 4:13

I am on the road to health and fitness.
I am losing weight now.
I look and feel lighter today.
I love the food that brings me good health.
I enjoy exercising every day!
Losing weight is effortless for me.
I am going to fit into the next size smaller any minute.
I enjoy every part of being healthy.
I'm making weight loss and working out easy for myself now.
My body is getting stronger! slimmer! healthier! every day.
I feel so fit inside, my outside is just about to catch up.
I love to challenge myself.
I love the knowledge that I am making progress.


Profile Image