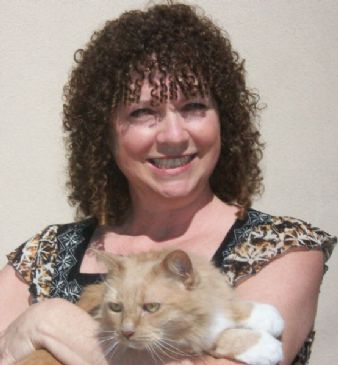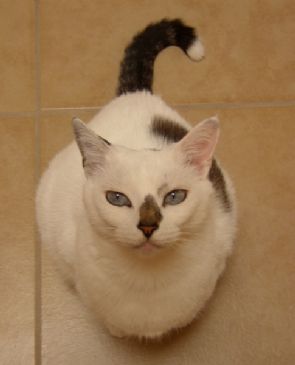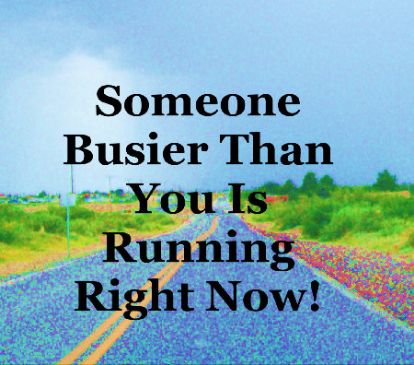 I have 34 pics in my gallery

Awards


My lifestyle is what other people call a "diet". My splurges are what other people eat everyday...
"Resistance is futile, lower your shields and surrender your ships. YOU will be assimilated. Your life as it has been is OVER. From this time forward, you will eat healthy and get to your ideal weight!" My twist on StarTrek, LOL

My name is Bonnie. I'm 50 yrs old, 5'6" tall. I'm a Twin, a housewife, a mom to my four kitties, and I'm now 100% Vegan. ;)

I went from a tight size 12 to a size 8 jeans and maintained it for over three years! Then, I was under some ...
"Resistance is futile, lower your shields and surrender your ships. YOU will be assimilated. Your life as it has been is OVER. From this time forward, you will eat healthy and get to your ideal weight!" My twist on StarTrek, LOL

My name is Bonnie. I'm 50 yrs old, 5'6" tall. I'm a Twin, a housewife, a mom to my four kitties, and I'm now 100% Vegan. ;)

I went from a tight size 12 to a size 8 jeans and maintained it for over three years! Then, I was under some constant stress in 2012 and gained some of the weight back. It's amazing how it slowly creeps back on.

I have worked by butt off in the past just to get down a few pounds. Now, I've learned that our bodies are not calori-meters, they are chemistry labs! Eating foods that cause inflammation can stop me from burning fat and losing weight. On December 26th, 2012 I started the 'Virgin Diet' by JJ Virgin. Basically, you detox from the seven foods that cause the most food allergies (and food intolerance) for 21 days. Then, if you can, you add some of these foods back into your diet to see if you can tolerate them. Update coming in January!

I'm no longer abusing my body with food, alcohol. I'm going through menopause now since I'm no longer taking hormones. (I had a hysterectomy years ago.)

The following books have great advice on how to eat, burn fat, build muscle and live a healthier life: "The Virgin Diet" (JJ Virgin), "Eat To Live" & "Eat For Health" (Joel Fuhrman), "The China Study" (T. Colin Campbell), "You The Owner's Manual" & "You On A Diet" (Drs Oz & Roizen), "Making The Cut" (Jillian Michaels), "The Pritikin Principle" (Robert Pritikin), "Smart Exercise" (Covert Bailey), "The Every Other Day Diet" (Jon Benson and Jan Hauser), "Burn The Fat Feed The Muscle (Tom Venuto)," "Iron Dolls" Karen Session's, "The Abs Diet", and "Fit Or Fat" (Covert Bailey).

****************************************
"You will never out-perform your self image." Tom Venuto

Change your beliefs, change your thoughts and get busy!

I ain't settling for just getting by
I've had enough so so for the rest of my life
Tired of shooting too low, so raise the bar high
Just enough ain't enough this time
I ain't settling for anything less than everything, yeah
(Lyrics from Sugarland's song, Settlin')

"You better know what you want to do, before someone knows it for you." Billy Bob Thornton - The Astronaut Farmer

"I must not fear. Fear is the mind-killer. Fear is the little-death that brings total obliteration. I will face my fear. I will permit it to pass over me and through me. And when it has gone past, I will turn the inner eye to see its path. Where the fear has gone there will be nothing. Only I will remain." (Bene Gesserit Litany Against Fear from the movie DUNE)

"We create our circumstances through positive thinking and positive action, and we create negative circumstances through negative thinking, lack of action and wrong action. In other words, you are responsible for who you are, where you are, and what you have - and that includes the way your body looks." (Burn The Fat, Feed The Muscle)

"Live as if you were to die tomorrow. Learn as if you were to live forever." (Gandhi)

What are you going to do with your 86,400 seconds today? The clock is running!! Make the most of today.

"Life would be infinitely happier if we could only be born at the age of eighty and gradually approach eighteen." -Mark Twain

"Twenty years from now you'll be more disappointed by the things you didn't do than by the ones you did do. So throw off the bowlines. Sail away from the safe harbor. Catch the trade winds in your sails. Explore. Dream. Discover." -Mark Twain
SparkFriends

SparkTeams



My Ticker:
current weight: 162.0


Recent Blogs:

Profile


Member Since: 6/14/2006

My Goals:
Ultimate long term goal - Get Lean and Firm! I want people to look at me and think, "She works out!" LOL

Other Information:
Favorite Books:
"Eat To Live"
"Eat For Health"
"Making The Cut"
"You: The Owner's Manual"
"You: On a Diet"
"You: Staying Young"
by Dr Oz & Dr Roizen
"The China Study" by T. Colin Campbell

Profile Image