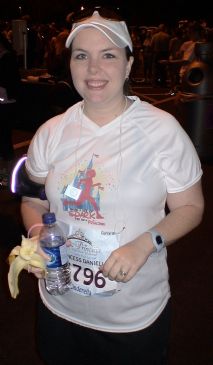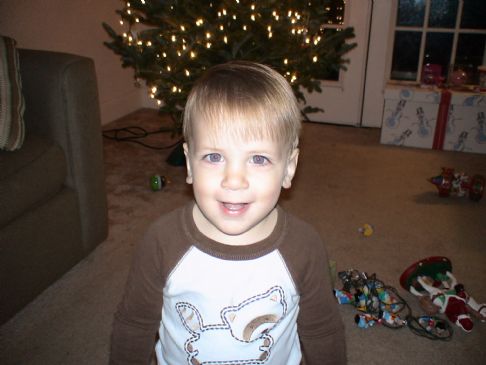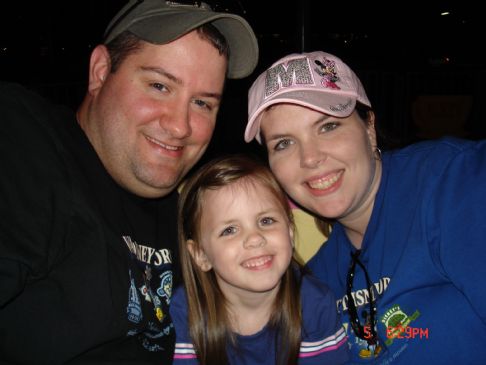 I have 27 pics in my gallery

Awards


My God is mighty to save!
Hi everyone, and welcome to my Spark Page!

My name is Danielle, and I officially started my weight loss journey in April of 2008. I was 60 pounds overweight and MISERABLE. I could blame it on a lot of things - college, quitting smoking, pregnancies, etc. - but the truth of the matter is that I had simply stopped taking care of myself!

Since then, I've lost 39 pounds. I couldn't run for 30 seconds, and March 8, 2009 I completed my first half marathon. I completed ...
Hi everyone, and welcome to my Spark Page!

My name is Danielle, and I officially started my weight loss journey in April of 2008. I was 60 pounds overweight and MISERABLE. I could blame it on a lot of things - college, quitting smoking, pregnancies, etc. - but the truth of the matter is that I had simply stopped taking care of myself!

Since then, I've lost 39 pounds. I couldn't run for 30 seconds, and March 8, 2009 I completed my first half marathon. I completed another in September, and have registered for several more! My husband and two sweet babies are my inspiration, but I am SO PROUD of MYSELF for taking care of ME again.

SparkPeople is the reason I've stuck with this lifestyle change. The information and inspiration on the site are limitless! But what has made the most difference are my Spark Friends who encourage me everyday. I hope to be equally motivating to them and to YOU as well!

Please feel free to Spark Mail me if you have ANY questions at all about the site or what I've been doing to lose the weight. My progress has been slow, but I've done it in REAL LIFE.

You can do this...You are AMAZING!!!

I believe in Jesus Christ and that He can help me through this battle and every other battle I face in life.

UPDATE: January 2010

Well, life has gotten in the way a little, and I'm up in my numbers a good bit. Although I'm frustrated and disappointed, its a good reminder that CONSTANT VIGILANCE is necessary for the rest of my life! I want to be healthy, but I have to make healthful choices every day. Yes, I will make mistakes, but I can never throw up my hands again and say, "I don't care". Because I DO care, and I never want to be in this place again!

Upcoming Races:
Disney World Half: Jan. 9, 2010
Disney Princess Half: March 7, 2010

Winter Goals:
1/24 - 167
2/7 - 165
2/21 - 163
3/7 - 161
3/21 - 159
4/4 - 157
4/18 - 155
5/2 - 153
5/16 - 151
5/30 - 149









SparkFriends

SparkTeams



My Ticker:
current weight: 176.0


Recent Blogs:

Profile


Member Since: 11/25/2007

SparkPoints: 19,119

Fitness Minutes: 9,402

My Goals:
Original Goals:
April 24th - 187 - Met!
May 15th - 178 - Met! (5/27)
June 22nd - 173 - Met!
July 13th - 169 - Met!
Nov. 27 - 155 - Met!
Christmas 08 - 150
August 09 (My 10 year Class Reunion) - 139

NEW Goals: 1.9 pounds each week between now (7/27/11) and Christmas.

I want to walk around Disney World without needing a nap in the middle of the afternoon. (Check!!!)

In March, I am running the 2009 Inaugural Disney Princess Half Marathon. (Check!!!)

In September, I plan to run the Disneyland Half Marathon and earn the Disney Coast to Coast medal! (Check!!!!)

In January, run the Disney World Half Marathon with the Clif Bar Pace Team in under 3 hours.

My Program:
SparkPeople's 1200-1550 calorie range.

Cardio/Strength Training 3 times per week.

Increasing my running speed each week until I can comfortably complete my half marathon in under 3 hours.

Personal Information:
My name is Danielle, and I live in Denham Springs LA. I am a HUGE LSU fan...we're season ticket holders! I was a member of the International Order of Rainbow for Girls, a Christian Service organization for teen girls, and served as State President when I was 20. I am active in my local church, Healing Place.

Other Information:
I LOVE Disney World, Harry Potter, and Ebay!

Profile Image