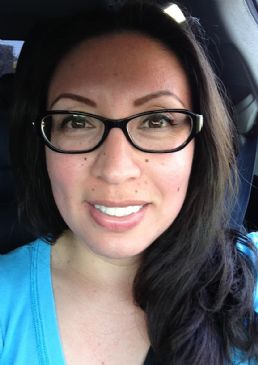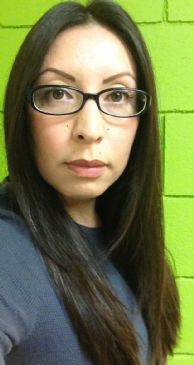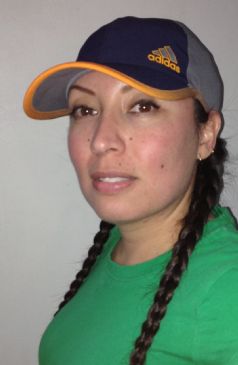 I have 18 pics in my gallery

Awards


Call Me Dee
I feel awesome!
Returning to Spark People has been one of the best decisions I made in 2012.

I hit my goal weight 12/31/12 and it was the best way to end the year.
My journey isn't over, it's only just begun!
I'm ready to see what 2013 will bring!

January- Was spent mostly in bed, I had acute tonsilitis and was given antibiotics, on the last day of the dose I had a delayed severe allergic reaction to the antibiotic. I was on steroids for the ...
I feel awesome!
Returning to Spark People has been one of the best decisions I made in 2012.

I hit my goal weight 12/31/12 and it was the best way to end the year.
My journey isn't over, it's only just begun!
I'm ready to see what 2013 will bring!

January- Was spent mostly in bed, I had acute tonsilitis and was given antibiotics, on the last day of the dose I had a delayed severe allergic reaction to the antibiotic. I was on steroids for the reaction. Then the last couple of weeks I had an awful cold, that I learned came from Israel, courtesy of my boss' family visiting.

February- Awesome month! 19/28 workout days. I did my first outdoor virtual 5K on Valentine's Day.

March- Great for the first 3 weeks, 13/31 workout days; no 5Ks this month, thanks to a swollen (and very tender) left ovary.

April- Started the month getting my ovary checked out, results on the 12th showed everything normal; unexplainable pain :( Ended the month with 10/30 workout days.

May- Great month fitness-wise; 27/31 workout days, thanks to NAPPIGURL for the 5/100 Fitness Challenge. Even though I had a cold at the end of the month I pushed through the 100 counts!

June- I babied a cold the first week, but still got in 15/30 workout days. I did the most at home workouts this month, all pretty challenging.

July- My allergies have gone haywire this month! 16/31 workout days. I tried upping my ST by sprinkling it on cardio days.
Oh yes, I became a Spark Motivator!! Thanks to all who voted for me.

August- I can proudly say I worked out EVERY day this month! 31/31 days!! I did have a bit of a health scare on the 29th that limited me to low impact workouts only, so I didn't end the month with anything spectacular, but I did get my workouts in.

September- My birthday month!! Fitness-wise it wasn't so exciting. I stuck to low impact workouts for the first week (walking and yoga) then I had to stop working out all together. I only got 10/30 workout days in, but I still managed to hit my second goal weight! I got the Spark Activity Tracker on the 27th, mostly to support SP and for the fun of it :)

October- I got in 18/31 workout days. I did do 10 minutes everyday as part of the Spark Activity Tracker goals, but I don't typically count walking as a workout. I also hit my 4,000 steps a day goal everyday; my monthly total was 161,916. I did my first outdoor 5K in cold weather and it was awsome!

November- I worked out every single day! The shortest workout was 12 minutes (to make the 10 minutes for the Spark Activity Tracker daily goal). I got my Glow Getter Award every day (for making my 4,000 steps a day goal). I did my first outdoor run in weather under 50 degrees, one word: Brrrr!

December-




Current Status:


SparkFriends

SparkTeams

My Ticker:
50 Maintenance Weeks


Recent Blogs:

Profile


Member Since: 4/21/2009

SparkPoints: 61,676

Fitness Minutes: 25,770

My Goals:
-Spark daily
-Not go into Vitamin World, GNC, or The Vitamin Shoppe
-Feel comfortable enough to wear workout shorts at the gym (done 8/31)
-Learn to swim (this may require therapy first)
-Reward myself for every month I maintain within my goal weight (+/-3lbs):
~January (-2 lbs)- mini shopping spree for workout clothes
~February (at goal weight)- mini shopping spree at Sephora (purchased in April)
~March (-1lb)- new eye glass frames
~April (-1lb)- sports bras (purchased in June)
~May (-1lb)- new running shoes (Saucony x2)
~June (-2lbs)- mini shopping spree at Sports Authority- Nike Pro gear (purchased in August)
~July (-1lb)- Spark Activity Tracker (purchased in September)
~August (-3lbs)- running shoes (Nike x2) (purchased in November)
~September (at new goal weight)- running jackets
~October (-1lb)- mini cycle
~November (goal weight)-
~December ()-

My Program:
-Track everything
-Keep running:
~January- Virtual 5K New Year's Day (sick- acute tonsilitis)
~February- First outdoor Virtual 5K Valentine's Day and a 5K tribute to A-NEW-TARA 2/24 RIP
~March- Had to cancel my Easter 5K (medical reason)
~April- 5K (just because, 4/28)
~May- Memorial Day Virtual 5K (5/27)
~June- 5K (just because, 6/20)
~July- Freedom Virtual 5K (7/4)
~August- Nothing official, but I did have a week of almost 12 miles logged :)
~September- No running miles, but I walked 12.4 miles one week
~October- Halloween Virtual 5K (10/29) First Fall outdoor run
~November- Virtual Turkey Trot 5K (11/28)
~December-

Personal Information:
I call sunny southern California home.
Although I joined SparkPeople in '09 I didn't give in to the process until 08/26/12, that's the day I consider my Sparkversary. (Thanks to ONEKIDSMOMs The Mud Run Story, for pulling me back in.)


Other Information:
-Can't wait to tackle the Sole Sparkers challenges.
-Can't wait to read about everyones' races (from first mile runs to marathons).


Profile Image