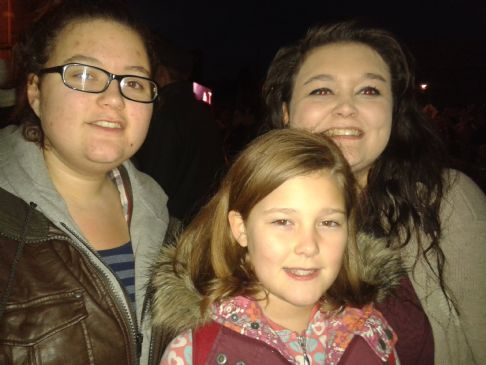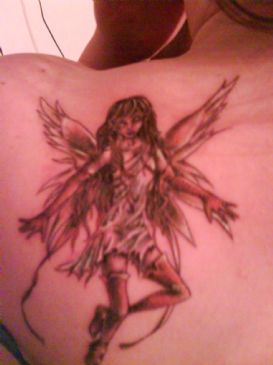 I have 7 pics in my gallery

Awards

The Mission Resumes...
****************************************
At the age of 16, I dealt with the normal stresses of being that age by simply not eating. My lowest weight at that time was 6 and a half stone (91lbs). I can still remember now how I looked in the mirror at that time...I can remember the podgy tummy looking back at me!
I now know the truth... MIRRORS LIE!!! When we are skinny, they make us see the fat and when we become fat, they show us some super-slim something. Mirrors show the us we ...
****************************************
At the age of 16, I dealt with the normal stresses of being that age by simply not eating. My lowest weight at that time was 6 and a half stone (91lbs). I can still remember now how I looked in the mirror at that time...I can remember the podgy tummy looking back at me!
I now know the truth... MIRRORS LIE!!! When we are skinny, they make us see the fat and when we become fat, they show us some super-slim something. Mirrors show the us we think we are...I rely on photos to show how I look now, they show us as others see us.

****************************************
I am a spiritual person following no particular religion, but an eclectic mess of my own! I attend both an Anglican and a Spiritualist church, meditate regularly and since my husband had a near fatal accident in 2002 have been studying various forms of healing. I am a Reiki 2, crystal and spiritual healer...although not by profession, just for my own family!

I have 3 beautiful children, aged 19, 17 and 10 and am newly single yet still living with my husband as his carer.

When I have some spare time, I like to read, write and get messy with my kids! I love crafts of all kinds and have recently started messing with digital art.

****************************************
My ultimate mission here is to explore the viability of my apparent 'optimum' weight of 120lbs...in the short term, I am heading for 140lbs and see where I want to go from there! I am currently at my lowest post-childbirth weight.

****************************************


Current Status:


SparkFriends

SparkTeams



My Ticker:
current weight: 164.0

Interact with CRYSTALQUEEN






Recent Blogs:

Profile


Member Since: 12/31/2005

SparkPoints: 27,448

Fitness Minutes: 225

My Goals:
To feel sexier

To not feel like everyone is staring if I run or eat in public

To set a good example to my kids

My Program:
When I first started here, I tracked my first week or so with no changes and found I was having at the most 600 cals....and that was a day I was feeling completely stuffed! A normal day could be as little as 200cals, weekends I often ate nothing at all. I couldn't imagine doubling my intake over night, so I worked on small changes. Firstly, there is an article that lists some high-calorie healthy foods, such things as nuts, seeds, dairy etc. I stocked up on those and snacked on them to bulk up my intake.

I never had breakfast at that time, so I started making a point of doing so. I considered my first food of the day breakfast, but only if I ate it before 11.30, anything after that became lunch.

I kept track of my breakfast streak, starting off with a streak of only 3 or 5 for the first few weeks, gradually creeping up to become 30, 40, then more. Now I can't function without breakfast!

Now I have learned to listen to my body...that is the key!

Personal Information:
I am Tonia, 39 yrs old, from Devon, UK.
Married with 3 beautiful girls aged 19,17 and 10.
5 foot 2 (and a half!).

Profile Image