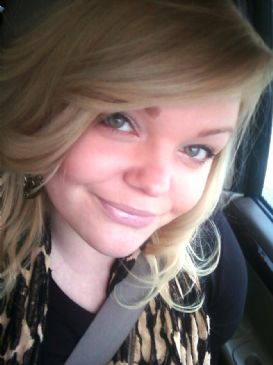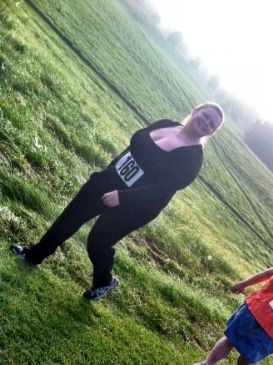 I have 6 pics in my gallery

Awards

2013 is going to be my year!!! :)
I am finally single (On/Off again breakup that lasted a year) and work a lot, but it feels like now or never to lose the weight. I am normally about 45lbs lighter than this on average, but between grad school, a live in bf, and a car wreck... here I am. I miss all my old clothes and feeling healthy.

Current Workout/ Nutrition
I walk at work on my breaks. I have slowly been incorporating a Insanity DVD I love (PLYO) with the modifications my DR recommended due to a hip, neck ...
I am finally single (On/Off again breakup that lasted a year) and work a lot, but it feels like now or never to lose the weight. I am normally about 45lbs lighter than this on average, but between grad school, a live in bf, and a car wreck... here I am. I miss all my old clothes and feeling healthy.

Current Workout/ Nutrition
I walk at work on my breaks. I have slowly been incorporating a Insanity DVD I love (PLYO) with the modifications my DR recommended due to a hip, neck injury. (Stopped this Sept. 2012 due to too many modifications from chiropractor).

***Just Ordered jillian Michaels 30 Day Shred***
Starting on 12/10/2012

Calories= Under 1300 a day
Carbs= 100 or less
Protein= 65 grams per day

GW: 175
UGW: 165

Goal 1 = Lose 20 LBS
***Accomplished 10/1/2012******
Reward = Dye Hair / New Jeans

Goal 2 = Lose 38 LBS (By Jan 5th)
Reward= Dye Hair / Fit in Old Clothes

Goal 3 = Lose 53 LBS (By 31st BDay on March 24)
Reward= Haircut / New Clothes

Goal 4 = Lose 63 LBS (GOAL WEIGHT!!!)
Reward = Undecided :)
SparkFriends

SparkTeams

My Ticker:
Pounds lost: 20.8

Interact with CRYSTALIOWA






Recent Blogs:

Profile


Member Since: 12/9/2012

SparkPoints: 1,121

Fitness Minutes: 195

My Goals:
GW: 175
UGW: 165

Goal 1 = Lose 20 LBS
***Accomplished 10/1/2012******
Reward = Dye Hair / New Jeans

Goal 2 = Lose 38 LBS (By Jan 5th)
Reward= Dye Hair / Fit in Old Clothes

Goal 3 = Lose 53 LBS (By 31st BDay on March 24)
Reward= Haircut / New Clothes

Goal 4 = Lose 63 LBS (GOAL WEIGHT!!!)
Reward = Undecided :)

My Program:
***Just Ordered jillian Michaels 30 Day Shred***
Starting on 12/10/2012

Calories= Under 1300 a day
Carbs= 100 or less
Protein= 65 grams per day


Personal Information:
I am extremely sarcastic, love to laugh, love animals and nature....

Other Information:
The only true failure is not trying.

Profile Image