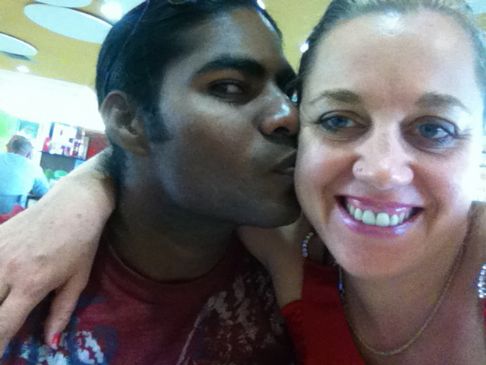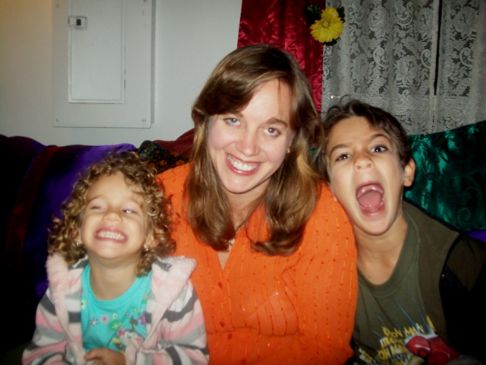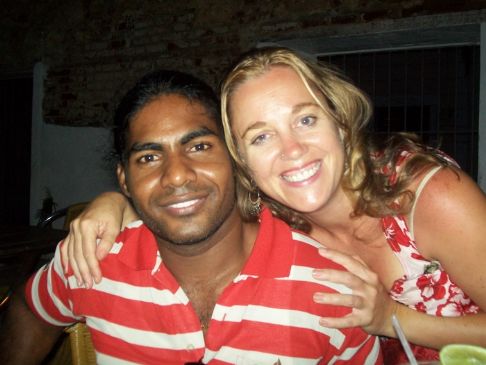 I have 5 pics in my gallery

Awards

You have a choice to be positive.
I'm Eliza. I am American, originally from NYC, living in Miami. In 2010 I moved back to US after living 8 years in Santo Domingo, Dominican Republic where I ran a creative services business and my two kids were born.

See more about my story, as well as recipes on my blog: www.amorysabor.com

When I first joined SparkPeople I was married to a Dominican man who is the father of my two children, Marcos and Elsa but interestingly enough, the closer I got ...
I'm Eliza. I am American, originally from NYC, living in Miami. In 2010 I moved back to US after living 8 years in Santo Domingo, Dominican Republic where I ran a creative services business and my two kids were born.

See more about my story, as well as recipes on my blog: www.amorysabor.com

When I first joined SparkPeople I was married to a Dominican man who is the father of my two children, Marcos and Elsa but interestingly enough, the closer I got to my weight goal, the more the true nature my relationship became clear to me. I really was getting my power back and saw that it was not a healthy relationship for me or my children.

So the relationship ended and I took almost two years off from romance on focused on myself and the kids. Unfortunately, the challenges of being single, especially the loneliness, caused the weight to creep back on.

So much of it I think is seeing yourself for who you are and loving yourself at each point in time, all the while working towards improving.

Now, even though I am not at my ideal weight goal, I have much to be grateful for. I have found true love, really super duper true love, with my fianc� Karan who is from South India. Interestingly enough we met in the Dominican Republic -- he came there to work as a ship mechanic -- and we knew each other casually for over a year before love blossomed. Now he waits in the Dominican Republic for a visa to come to the US and I travel back and forth to see him. I came back to the US because it was best for the kids but he loves them as his own and we can't wait to be a family in one house.

Karan is a bodybuilder as well -- couldn't be more fit -- and he has really inspired me to get back to my original weight. He loves me and finds me attractive no matter my size so I'm not during it for him but he is definitely a motivator.

See more about my story, as well as recipes on my blog: www.amorysabor.com
SparkFriends

SparkTeams

My Ticker:
12.8 Inches Lost

Interact with CREATIVELIZA







Recent Blogs:

Profile


Member Since: 2/2/2007

SparkPoints: 27,007

Fitness Minutes: 29,017

My Goals:
1) Increase energy and flexibility so I can keep up with my two active children

2) Get back to my ideal weight, 105, which also was my size in highschool.

3) Strengthen my knees and surrounding muscles

My Program:
I consistently enter my calories and fitness in SparkPeople. I have been trying more and more to be involved in the teams and have participated in several challenges.

Personal Information:
My parents are both fine artists and I grew up in a creative environment in NYC.

I spent most of my child in and out of hospitals for a rare case of Hypervitaminosis A which is an overdose of Vitamin A which causes bone defects concentrated in the knees. I have had approximaly 18 operates on my legs as a child. Thankfully I can walk fine, although with a limp, and am very active as long as it is low impact. I have a fear of one day losing my mobility so losing weight is one way to prevent that.

Other Information:
I look for creativity in all I do. That's what motivates me.

I love all forms of creative expression and work as a graphic designer. I also draw, photography, write poetry, knit, sew, bead - you name it. Love to cook too.

Profile Image