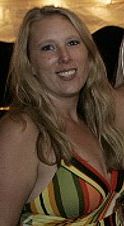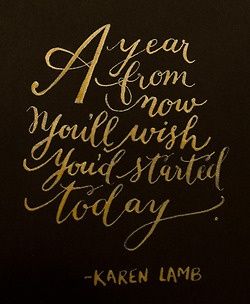 I have 13 pics in my gallery

Awards

The Voice In My Head That Says I Can't Do This is a LIAR
★ At the moment of commitment, the universe conspires to assist you.

★ Success seems to be connected with action. Successful people keep moving. They make mistakes, but they don't quit.

★ Remorse is the poison of life. ~ Charlotte Brönte

★ While wishing and hoping makes you a dreamer, acting and doing makes you someone who can turn dreams into reality.

★ Clear eyes, full heart, can't lose!

★ ...
★ At the moment of commitment, the universe conspires to assist you.

★ Success seems to be connected with action. Successful people keep moving. They make mistakes, but they don't quit.

★ Remorse is the poison of life. ~ Charlotte Brönte

★ While wishing and hoping makes you a dreamer, acting and doing makes you someone who can turn dreams into reality.

★ Clear eyes, full heart, can't lose!

★ Your time is limited, so don't waste it living someone else's life. Don't be trapped by dogma - which is living with the results of other people's thinking. Don't let the noise of others' opinions drown out your own inner voice. And most important, have the courage to follow your heart and intuition. ~ Steve Jobs


Current Status:


SparkFriends



SparkTeams



My Ticker:
Pounds lost: 3.7


Recent Blogs:

Profile


Member Since: 8/29/2011

SparkPoints: 16,377

Fitness Minutes: 9,353

My Goals:
★ Transform my body before my next birthday
★ Lose 30 pounds in 2014
★ 23-25% body fat

Here we go...
★ 5 lbs. -
★ 10 lbs. -
★ 15 lbs. -
★ 20 lbs. -
★ 25 lbs. -

Activity Goals:
* Complete my first 12 weeks of StrongLifts 5x5 (started 08/18/14)
★ 30 Day Plank Challenge (started 08/18/14)
★ Run 1 mile without stopping
★ Start rock climbing again

My Program:
FOOD:
★ Start cooking meals, at least 1x/week
★ Drink 8+ glasses of water per day
★ Plan! Pack lunches on school days.
★ Learn to eat intuitively

EXERCISE:
★ StrongLifts 5x5 - 3x/week
★ 30 Day Challenges
★ Ride my bike around town instead of drive
★ Walk Huckleberry every night before bed
★ 10,000 steps/day

TO BE ADDED LATER:
★ Zombies, Run! 5K program - 3x/week
★ Hike with my dog Huckleberry 1x/week
★ Rock climb at least 1x/week
★ Swim at least 1x/week
★ Exercise classes at my gym

Personal Information:
My name is Courtney.

I am originally from the San Francisco Bay Area (Pleasanton, to be exact), but now living outside Los Angeles.

I'm currently getting my Master's degree at Claremont Graduate University. I earned my BA at Indiana University, Bloomington.

Other Information:
My current mantra (Aug 2014):

I will transform my body in order to create the sparkling, joyful, fun, confident, satisfying life bursting with wonderful people and amazing experiences that I want and deserve.


It's a little over the top, but I figured I'd go all out. :)

Basically I want to enjoy my life more and feel better about myself and my body. I also want to have more fun, wear cuter clothes, go on more dates, and become a fearless athlete.

Profile Image