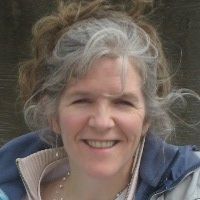 I have 9 pics in my gallery

Awards

Colorful Threads
[This is my second attempt at Sparking. I originally joined in 2009, but abandoned the program a few months later. I re-started in December 2013]

I have always struggled with body image and weight problems. I was a successful Weight Watchers member in my earlier twenties, but after each of my five pregnancies I gained back all the weight I had originally lost. I've been carrying that baby weight for almost nine years now.

As I celebrate my forties, I find myself ...
[This is my second attempt at Sparking. I originally joined in 2009, but abandoned the program a few months later. I re-started in December 2013]

I have always struggled with body image and weight problems. I was a successful Weight Watchers member in my earlier twenties, but after each of my five pregnancies I gained back all the weight I had originally lost. I've been carrying that baby weight for almost nine years now.

As I celebrate my forties, I find myself feeling sluggish and unattractive and wanting to show my children an image of active, healthy ageing.

I want to be an active healthy woman who likes what she sees when she looks in the mirror. I want to be able to run with my dogs, dance with my kids, and go hiking with my husband.

I am a homeschooling mother of five very active children (18, 16, 15, 13 and 9) and am having trouble making time to do all the things that need to be done, especially exercise and healthy eating.

I am hoping to focus on
1) changing one thing at a time, so I don't become overwhelmed
2) learning to be kind and gentle with myself
3) on not worrying how slow the numbers on the scale move, as long as they maintain or decrease.

(I'm at a plateau right now, which is good because I can maintain my weight without doing anything, but I would still like to reach pre-pregnancy weight. I really need to work on getting in my exercise, which I am not fond of.)

7/07/14 - 160 lbs
30/06/14 - 160 lbs
23/06/14 - 160 lbs
16/06/14 - 160 lbs
9/06/14 - 160 lbs
2/06/14 - 160 lbs
26/05/14 - 160 lbs
19/05/14 - 159 lbs
12/05/14 - 158 lbs
5/05/14 - 159 lbs
28/04/14 - 160 lbs
21/04/14 - 160 lbs
14/04/14 - 161 lbs
7/04/14 - 161 lbs
31/03/14 - 161 lbs
24/03/14 - 161 lbs
17/03/14 - 162 lbs
10/03/14 - 161 lbs
3/03/14 - 161 lbs
24/02/14 - 161 lbs
17/02/14 - 164 lbs
10/02/14 - 164 lbs
3/02/14 - 164 lbs
27/01/14 - 166 lbs
20/01/14 - 168 lbs
13/01/14 - 168 lbs
6/01/14 - 168 lbs
~~
31/12/13 - 172 lbs
1/12/13 - 174 lbs
SparkFriends

SparkTeams



My Ticker:
current weight: 159.0

Interact with COLORFULTHREADS







Recent Blogs:

Profile


Member Since: 7/24/2009

My Goals:
Exercise a minimum of 10 minutes a day.

My Program:
I plan on following the suggestions in the Nutrition and Fitness trackers, but for January 2014 I am focusing just on adding 10 minutes of exercise to my daily routine.

Personal Information:
Creative woman
Long-time wife
Dedicated mother
Homeschooling educator
Seamstress
Costumer
Writer
Home Renovator
Film Lover
Book Hoarder
...

Other Information:
"Spend the afternoon, you can't take it with you."
― Annie Dillard

Profile Image