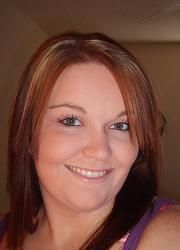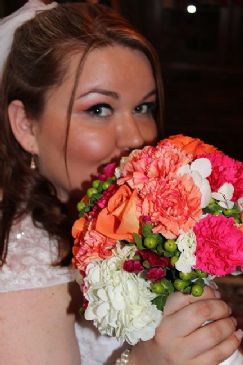 I have 12 pics in my gallery

Awards

"The road to success is dotted with many tempting parking places."
Hi! My name is Sarah and I'm going to lose about 120 pounds. I know I can do this! I just need to keep my eye on the prize. (An awesome body and long term health!) =) I hope along the way I can make some friends and learn some new things!

I will weigh myself every Monday. My hope is that this will hold me accountable for my weight loss!!!

04/15/13-284/ 45.8%
4/20/13- 280/ 44.96% (Just felt like weighing!)
04/22/13-279/ 44.82%
4/25/13-274/ ...
Hi! My name is Sarah and I'm going to lose about 120 pounds. I know I can do this! I just need to keep my eye on the prize. (An awesome body and long term health!) =) I hope along the way I can make some friends and learn some new things!

I will weigh myself every Monday. My hope is that this will hold me accountable for my weight loss!!!

04/15/13-284/ 45.8%
4/20/13- 280/ 44.96% (Just felt like weighing!)
04/22/13-279/ 44.82%
4/25/13-274/ 44.08% (Just felt like weighing!)
04/29/13-273/43.83%
Total April Weight Loss: 11 pounds!

05/02/13-271/ 43.7% (Just felt like weighing!)
05/06/13-271.4/ 43.8%

**This was a learning lesson for me. Do NOT weigh more than once a week. I would have had a 1.5 # weight loss if I waited a week, instead it looks like I gained a .5 lb.**

05/13/13-268.5/43.3%
05/20/13-269/43.4% (Vacation--Anniversary. )
05/27/13-263.8%/42.6%
Total May Weight Loss: 9 pounds!

06/03/13- 261/ 42.1%
06/10/13-Did not weigh. Attended a grad party the day before. I knew it wasn't going to be good.
06/17/13- 261/ 42.1% I'll take it. Haven't been exercising or eating as good as I should be.
06/24/13--259
Total June Weight Loss: 2 pounds. Wasted my month eating poorly and not exercising.

{{{Lost Focus}}}

09/16/13-
09/23/13-
09/30/13-
Total September Weight Loss:

10/07/13-
10/14/13-
10/21/13-
10/28/13-
Total October Weight Loss:


SparkFriends

SparkTeams

My Ticker:
current weight: 273.2


Recent Blogs:

Profile


Member Since: 1/4/2010

SparkPoints: 2,873

Fitness Minutes: 1,205

My Goals:
5% Goals:/ Reached
*10% GOALS*

270 lbs- REACHED 5/13 268.5 lbs. =)

256 lbs.-
*PEDICURE*

243 lbs.-

230 lbs.-
*HAIR CUT/COLOR*

218 lbs.-

207 lbs.-

196 lbs.-

186 lbs.-

182 lbs.-

176 lbs.-

167 lbs.-

158 lbs.-

BMI:

UNDER 40% (240) =
No longer morbidly obese -

UNDER 35% (215) =
Still Obese -

UNDER 30% (180) = Overweight -

UNDER 25% (150) =
Normal Weight!

23.29%- (140)=
Goal Weight!!!

MINI GOALS:
5/14 (My anniversary)- 270 lbs.

10/26 (My cousins wedding..FAMILY REUNION)- 230 lbs.




My Program:
I am not dieting! I am going to lose weight by eating healthy and making smarter food choices. I hate going on a "diet", slipping, and then giving up. I need to make a lifelong change.

I eat 5-6 "mini meals" a day. A protein shake for breakfast, a yogurt with fruit for a snack, protein and veggies for lunch and dinner. I will also snack on veggies with hummus or cucumbers with salt and vinegar. I am focusing on no longer eating processed foods. Download the app "Fooducate"...you'll see why! I am also going to the gym five days a week and seeing a trainer once a month to learn new exercises.

Profile Image