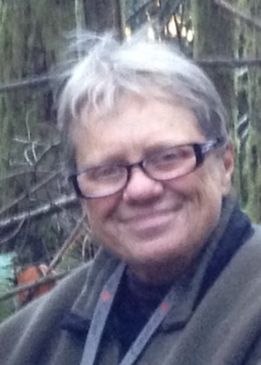 I have 43 pics in my gallery

Awards

Begone the fat me.
May 12, 2013

It's almost June ... Where does the time fly?

It's taken me quite a bit of time to get back to Sparking but I've cleared my plate of much recent stress and it's time to lose that which I gained... and the 10lbs I didn't lose the first time. Wish me luck.




January 30, 2013

The month was gone in a heartbeat. E is back at work and doing amazingly well. We have to be happy that she still has a leg to stand on, ...
May 12, 2013

It's almost June ... Where does the time fly?

It's taken me quite a bit of time to get back to Sparking but I've cleared my plate of much recent stress and it's time to lose that which I gained... and the 10lbs I didn't lose the first time. Wish me luck.




January 30, 2013

The month was gone in a heartbeat. E is back at work and doing amazingly well. We have to be happy that she still has a leg to stand on, even though it is painful and looks awful.

I am on new medications for this heart blockage and am not allowed to get my heart rate much above 110. I've got a Polar heart monitor and use it when I'm on the stationary bike 30 minutes a day/ 5 times a week. I'm not doing very well at loosing weight or maintaining. I've rediscovered my love of sweet things and have put on nearly 10 lbs since last summer.

However... one can only go forward and there I am going.

Hugs all round.


January 1, 2013

Happy New Year everyone! I hope it rocks for you and yours.

Egads, how did it get to be 2013? How come we are not flying cars and taking holidays to the rings of Saturn? Why is there still poverty, violence and corruption? Were we not responsible for getting rid of all that? The future that once seemed so far away is now here and I'm rather underwhelmed!

Anyways, it's the first of the year and I'm pushing aside all the holiday food and drinks and plan to get serious about loosing that last 10 lbs, plus the 15lbs I put on since last June when E was diagnosed with cancer. (25 lbs at .5 lbs/wk means goal by next Christmas) E is now doing great, except for the limp and pain, and next week she returns to work for the first time since June. As far as cancer, we hope they "got it all."

Lots of new stuff in my life, a new car (2013 Santa Fe) a new passion for the ukulele, a new clear cut patch in the garden that needs tending, and, are your ready for this.... a heart disease I never knew I had until I complained about chest pain after trying to keep up with the 20 year olds in Zumba. Sheesh. I'm not allowed to get my heart rate above 110 until this gets fixed. Apparently, it's hereditary and explains why my maternal grandmother and mother died of heart issues at a young age. Looks like surgery soon and more drugs for the rest of my life. Better living through chemistry, eh? ;)

Despite all that I've been very cheery lately. I'm learning to play Norwegian Wood on my uke, and it's been easy to find silver clouds from behind the wheel of a new car. And who cares if it doesn't fly?!

Hugs all round. Go rock your year!





November 6th, 2012.
Happy Election Day USA ... Hope you make it a good one and vote obama!

On this side of the news we have ended stage one. Eileen's cancer treatment is over. Six months of what would be considered torture by some standards, but it's the best science has to offer to cure Eileen's rare fibrosarcoma.

They don't say it's cured ... but the treatment is over, they think they may have it all... but cancer is tricky. Healing from the bruising will take a year... a little better everyday. Now, after the next months of rehab, it's a lifetime of waiting to see if the cancer returns. That is an adjustment, no matter how you look at it.

Being that I love this woman I was there for every appointment and procedure. It was stressful but we did it and we didn't fall apart doing it. And, there are so many stories to tell about the past six months.

Now, six months and five pounds upward later, I am getting back on the health wagon. Begone stressful days, good meaning neighbourly muffins, cookies and pies. Begone restaurants and cafeterias galore, begone not giving a care beyond getting through the day.

It's 1500 cals and 10000 steps ahead.

hugs to all

Cody



October 2, 2012

Home again ... Eileen is on the road to recovery. Of course there are many tests and more to get through but we hope the worst of it is over. The healing will take about 6 weeks and then another couple of months to learn to walk again, but the cancer is hopefully gone.

I am having heart tests. Today I'm wearing a holter monitor. It is so uncomfortable and I can't believe I have to sleep with this thing. Anyways...

Despite everything that has gone on in the past four months my weight remains at 129. I'm hoping now I can once again begin to kick the last 14 pounds to the curb. Stationary bike... here I come, again.


Sep 25, 2012

Location: Jean C Barber Cancer Lodge, Vancouver, BC
My partner's cancer still sucks. Surgery to remove the adductor muscles of her left thigh was last Friday. She was discharged yesterday, we hope to return home to Victoria on Thursday.
I am trying to keep my stress levels down to a dull roar, but it isn't easy. Logging in to SP for the past week or more has been impossible due to the lack of time. Cancer consumes everything; time, money, smiles and patience. Once this is over I could write a book about the false hopes and lies, about the tragedy of it all and about the courage and strength found deep within.

I am barely getting in 10000 steps each day, most of that is pacing, and sad to say there is so much food everywhere that it's hard not to use it for comfort.

Tomorrow will better.


Aug 3, 2012

The heat has settled in, summer is finally here. My partner finishes 25 radiation treatments to the fibrosarcoma in her upper thigh next Tuesday. I was there for each one. Now, we relax and await surgery in Vancouver the week of Sep 10th. Cancer is one of those things that consumes life, for now there is no escape.

The sun is shining, the flowers are in bloom, the hummers visit and are so tame, they are lovely to see up close and personal.

I am so stalled at 130ish. Not sure how I'm going to get the scale going downward again but for now I'm happy that I'm not gaining.


June 14, 2012

The past few weeks have been a blur of shock and awe. Read my June 13 blog. In brief, cancer struck my partner and, after being told it wasn't the big C and could never be the big C, well, now we have a battle in our life and suddenly it's all about the percentages.

SPwise - my calories are under 1500/dy and I'm hanging in at the 130lb mark. Total weight loss in 10 months 37 pounds. About 1 pound per week. Dr wants to see another 15 lbs gone!! Unfortunately, with everything else going on, I have not had a good sweat on in almost 3 weeks. This is bad. It's some kind of a wall I've hit. bah. However, my joints feel better without all that activity stress, so that's good... but still I need those endorphins! I'm fussing in the garden and still getting 8-9,000 steps per day, but not recording daily distances so much. I'll get the highway updated, just not today. There is much else to get together today.

........ some INTRO history .........

At 58 and I have Grave's Disease (autoimmune thyrotoxicosis), Fybromyalgia AND Ehlers-Danlos. It's all a lot of pain and management and I can easily become a bucket of valid excuses.

Today, May 6th, 2012, I need to loose at least 10 more pounds. I restarted SP at 167 lbs last August, then lost 30 lbs between September and February. I felt great but now I'm stuck.


I love to move, but I get too enthusiastic and then I get hurt. Finding just the right level of activity to keep my joints healthy is a constant challenge ... mostly walking things and some dancing things, but I shouldn't be dancing too much. I have discovered Zumba, I love it, but I need to keep it modified so as not to injure my compromised connective tissue.

So, here I am, getting the SP thing, almost always positive, looking forward to new challenges, new friends, and an adventure in being good to myself.

Personal Challenge - My Virtual Walk Across Canada - Daily Distance as counted by my FitBit.
(this is going to take awhile, it's a big Country!)

About 7,800 kilometers or 4,850 miles traveling mostly along the Trans Canada Highway. Google Map is here:
http://g.co/maps/6v5sa

Virtual Starting Point: Terry Fox Memorial @ Mile 0, Victoria, BC. (My hometown.)



Jan 1 - 31, 2012 Total = 172.05 miles or 286.26 kms
Feb 1 -29, 2012 Total = 151.09 miles or 243.15 kms
Mar 1 - 31, 2012 Total = 148.0 miles or 238.24 kms

Feb 1 - 8.63 miles | 13.9 kms
Feb 2 - 6.11 miles | 9.94 kms
Feb 3 - 6.59 miles | 10.60 kms
Feb 4 - 6.70 miles | 10.78 kms
Feb 5 - 7.64 miles | 12.31 kms
Feb 6 - 4.37 miles | 7.04 kms
Feb 7 - 1.15 miles | 1.85 kms
Feb 8 - 8.99 miles | 14.47 kms
Feb 9 - 5.30 miles | 8.54 kms
Feb 10 - 8.53 miles | 13.73 kms
Feb 11 - 4.98 miles | 8.02 kms
Feb 12 - 5.87 miles | 9.45 kms
Feb 13 - 7.38 miles | 11.88 kms
Feb 14 - 6.06 miles | 9.76 kms
Feb 15 - 8.21 miles | 13.21 kms
Feb 16 - 4.55 miles | 7.32 kms
Feb 17 - 8.55 miles | 13.76 kms
Feb 18 - 6.96 miles | 11.20 kms
Feb 19 - 3.70 miles | 5.95 kms
Feb 20 - 4.69 miles | 7.54 kms
Feb 25 - 5.86 miles | 9.43 kms
Feb 26 - 5.17 miles | 8.32 kms
Feb 27 - 7.58 miles | 12.02 kms
Feb 28 - 1.40 miles | 2.26 kms
Feb 29 - 6.81 miles |9.95 kms

Feb totals - 151.09 miles | 243.15 kms


Mar 1 - 1.24 miles | 1.99 kms
Mar 2 - 2.80 miles | 3.67 kms
Mar 3 - 2.50 miles | 4.02 kms
Mar 4 - 7.06 miles | 11.36 kms
Mar 5 - 9.83 miles| 15.82 kms New Distance Record
Mar 6 - 4.66 miles| 7.50 kms
Mar 7 - 3.20 miles| 5.15 kms
Mar 8 - 6.12 miles | 9.85 kms
Mar 9 - 5.04 miles | 8.11 kms
Mar 10 - 7.23 miles | 11.64 kms
Mar 11 - 4.17 miles | 6.71 kms
Mar 12 - 8.47 miles | 13.63 kms
Mar 13 - 5.04 miles| 8.12 kms
Mar 14 - 6.23 miles |10.04 kms
Mar 15 sick - 1.10 miles | 1.78 kms Spring Break Begins
Mar 16 sick - 3.00 miles | 4.83 kms
Mar 17 sick - 1.05 miles | 1.69 kms
Mar 18 sick - 1.36 miles | 2.19 kms
Mar 19 sick - 3.13 miles | 5.04 kms
Mar 20 - 5.95 miles | 9.59 kms
Mar 21 - 4.51 miles | 7.26 kms
Mar 22 - 9.56 miles | 15.44 kms
Mar 23 - 7.73 miles | 12.44 kms
Mar 24 - 7.34 miles | 11.81 kms
Mar 25 - 2.03 miles | 3.27 kms
Mar 26 - 3.91 miles | 6.29 kms
Mar 27 - 5.37miles | 8.65 kms strata agm (thank goodness that's over)
Mar 28 - 2.08 miles | 3.35 kms go to west coast, party and geocache
Mar 29 - 6.66 miles |10.73 kms
Mar 30 - 5.97 miles | 9.61 kms
Mar 31 - 4.13 miles | 6.66 kms

Total March - 148.0 miles| 238.24 kms

Apr 1 - 1.87 miles | 3.01 kms sit in car all day, go home
Apr 2 - 1.11miles | 1.79 kms sleep
Apr 3 - 0.69 miles| 1.21 kms probably more sleep
Apr 4 - 5.63 miles| 9.06 kms
Apr 5 - 3.83 miles | 6.17 kms
Apr 6 - 2.38 miles | 3.83 kms
Apr 7 - 4.11 miles | 6.62 kms
Apr 8 - 6.80 miles | 10.95 kms
Apr 9 |11.59 kms
Apr 10 | 7.77 kms Spring Break Ends
Apr 11 |11.50 kms
Apr 12 | 8.30 kms
Apr 13 | 8.91 kms
Apr 14 | 8.2 kms
Apr 15 | 9.9 kms
Apr 16 | 8.18 kms
Apr 17 | 3.05 kms
Apr 18 | 6.12 kms Micheal Jackson Experience for Wii...
Apr 19 | 1.14 kms woke up with busted knee - only the knee was elevated
Apr 20 | 4.03 kms more knee elevation
Apr 21 | 7.49 kms
Apr 22 | 1.73 kms fitbit charged all day, I was doing housework.
Apr 23 |13.43 kms I charged all day.
Apr 24 |13.11 kms another active day
Apr 25 | 7.49 kms
Apr 26 |10.04 kms active
Apr 27 |11.27 kms active
Apr 28 | 6.87 kms
Apr 29 | 1.19 kms E's Mom arrives - sit around and chat
Apr 30 | 10.94 kms active

April Totals

May 1 | 6.16 kms not so active
May 2 | 9.04 kms active
May 3 | 7.14 kms To Vancouver (real time)
May 4 | 8.12 kms In Vancouver E's surgery, I walked for the hours of her surgery and recovery room
May 5 | 8.09 From Vancouver
May 6 | 2.71 rest day
May 7 | 7.54 kms
May 8 | 5.39 kms
May 9 | 8.52 kms
May 10 | 12.21 kms reduced thyroxine to 112mg/dy
May 11 | 6.83 kms
May 12 | 7.07 kms
May 13 | 7.22 kms
May 14 | 6.99 kms
May 15 | 9.28 kms
May 16 | 5.2 kms
May 17 | 8.77 kms
May 18 |6.71 kms Day we got E's pathology report, see June 6th
May 19 |9.75 kms
May 20 |6.40 kms
May 21 | 7.08 kms Entering Brooks, AB,
May 22 | 8.04 kms
May 23 | 8.05 kms less than 100 kms to Medicine Hat, AB
May 24 | 7.49 kms
May 25 | 8.61 kms
May 26 | 2.46 kms sick
May 27 | 6.57 kms
May 28 | 13.5 kms
May 29 | 10.88 kms
May 30 | 11.98 kms E's Birthday
May 31 | 2.96 kms

June 1 | 4.8 kms
June 2 | 6.22 kms
June 3 | 4.69 kms
June 4 | 2.08 kms
June 5 | 5.41 kms
June 6 | 2.9 kms Day E's cancer was confirmed
June 7 | 5.34 kms
June 8 | 9.82 kms
June 9 | 6.59 kms
June 10 | 5.4 kms
June 11 | 5.56 kms
June 12 | 5.81 kms
June 13 | 3.24 kms (fitbit left on charger most of the day)
June 14 |5.97 kms
June 15 |5.92 kms
June 16 | 4.69 kms
June 17 | 4.68 Kms
June 18 | 5.83 kms Crossed Alberta-Saskatchewan border
June 19 |6.45 kms
June 20 | 1.13 kms 4th cortisone mri injection
June 21 |16.77 kms yehaww! I can still move.
June 22 | 8.23 kms
June 23 | 6.05 kms
June 24 | 6.03 kms
June 25 | 4.53 kms 114kms from Swift Current
June 26 | 9.5 kms
June 27 | 8.69 kms
June 28 | 8.81 kms
June 29 | 9.35 kms
June 30 | 9.04 kms

July 1 |6.72 kms
July 2 | 7.24 kms
July 3 | 3.37 kms My birthday, E's RT begins X 25 days
July 4 | 3.28 kms
July 5 | 7.31 kms
July 6 | 6.96 kms
July 7 | 5.46 kms
July 8 | 2.82 kms
July 9 | 5.02 kms
July 10 | 3.05 kms
July 11 | 5.01 kms
July 12 | 2.75 kms
July 13 |5.19 kms
July 14 | 3.32 kms
July 15 | 3.5 kms
July 16 | 3.56 kms
July 17 | 4.77 kms
July 18 | 3.31 kms
July 19 | 5.02 kms
July 20 | 4.71 kms
July 21 | 9.09 kms yea Zumba!
July 22 | 5.24 kms
July 23 | 11.09 kms yea Zumba and Wii Walk It Out!
July 24 | 10.56 kms
July 25 | 4.97 kms
July 26 | 9.54 kms
July 27 | 4.88 kms
July 28 |3.03 kms
July 29 | 0.92 kms didn't feel well, needed long nap
July 30 | 4.17 kms
July 31 | 8.50 kms

Aug 1 | 3.84 kms
Aug 2 | 8.20 kms
Aug 3 | 4.65 kms
Aug 4 | 5.13 kms
Aug 5 | 2.88 kms
Aug 6 | 4.06 kms
Aug 7 | 7.24 kms
Aug 8 | 3.2 kms
Aug 9 | 9.02 kms
Aug 10 | 6.53 kms
Aug 11 |5.53 kms
Aug 12 | 8.37 kms
Aug 13 | 4.59 kms
Aug 14 | 6.01 kms
Aug 15 | 5.69 kms
Aug 16 | 4.77 kms
Aug 17 | 5.62 kms
Aug 18 | 6.58 kms
Aug 19 | 4.12 kms
Aug 20 | 3.08 kms
Aug 21 | 8.71 kms another adjustment to thyroid meds, added 20 mcg T3 capsules
Aug 22 | 5.66 kms
Aug 23 | 6.73 kms
Aug 24 | 4.51 kms
Aug 25 | 6.24 kms
Aug 26 | 1.97 kms
Aug 27 | 5.05 kms
Aug 28 | 5.32 kms
Aug 29 | 3.96 kms
Aug 30 | 3.67 kms
Aug 31 | 5.04 kms

Sep 1 | 3.20 kms
Sep 2 | 7.26 kms
Sep 3 | 6.71 kms Manitoba border only 120 kms away!
Sep 4 | 8.02 kms
Sep 5 | 6.13 kms
Sep 6 | 6.53 kms
Sep 7 | 3.49 kms
Sep 8 | 6.86 kms
Sep 9 | 5.04 kms
Sep 10 | 9.45 kms
Sep 11 | 4.7 kms
Sep 12 | 5.04 kms
Sep 13 | 10.12 kms
Sep 14 | 4.09 kms
Sep 15 | 4.18 kms
Sep 16 | 5.24 kms
Sep 17 | 8.05 kms
Sep 18 | 4.78 kms
Sep 19 | 7.67 kms
Sep 20 | 5.79 kms
Sep 21 | 4.69 kms
Sep 22 | 6.61 kms
Sep 23 | 6.25 kms
Sep 24 | 7.45 kms
Sep 25 | 6.82 kms
Sep 26 | 4.02 kms
Sep 27 | 4.46 kms
Sep 28 | 5.61 kms
Sep 29 | 5.61 kms
Sep 30 | 4.73 kms

Oct 1 | 6.25 kms
Oct 2 | 8.49 kms
Oct 3 | 5.15 kms
Oct 4 | 5.98 kms
Oct 5 | 5.76 kms
Oct 6 | 3.85 kms
Oct 7 | 2.33 kms
Oct 8 | 5.05 kms Crossed into Manitoba!
Oct 9 | 6.78 kms
Oct 10 | 11.09 kms
Oct 11 | 3.34 kms (fitbit on charger for 1/2 day)
Oct 12 | 5.2 kms




Cross BC-Alberta border April 1st, 2012.
Cross Alberta-Saskatchewan border June 18th, 2012


Google Directions
Driving directions From Victoria, BC (Mile 0) to Robin Hood Bay Rd, Nfld.

Douglas St
BC, Canada

1. Head east on Cloverdale Ave toward Douglas St/Trans-Canada Hwy/BC-1 N

350 m
2. Turn left onto Blanshard St/Patricia Bay Hwy/BC-17 N (signs for Sidney/Ferry)
Continue to follow Patricia Bay Hwy/BC-17 N

28.5 km
3. Continue onto Ferry Ramp
210 m
4. Take the Swartz Bay, BC - Tsawwassen, BC ferry

43.7 km
5. Continue straight onto Ferry Ramp/BC-17 N

57 m
6. Turn right to stay on Ferry Ramp/BC-17 N
Continue to follow BC-17 N

13.3 km
7. Merge onto BC-99 S via the ramp to Trans Canada Highway/BC-1/Hope/Seattle

18.1 km
8. Take exit 10 for King George Highway

500 m
9. Keep left at the fork, follow signs for British Columbia 99 Alternate N

110 m
10. Turn left onto King George Blvd

3.3 km
11. Slight right onto 144a St

400 m
12. Take the 2nd right onto 144 St

56 m
13. Take the 1st right onto 56 Ave/BC-10 E

9.7 km
14. Keep left at the fork
Continue to follow Langley Bypass/BC-10 E **** Done on January 8th, 2012 ****


3.5 km
15. Turn left onto Glover Rd/BC-10 E

3.5 km
16. Turn right onto BC-10 E (signs for Vancouver/Hope/BC-1)


2.8 km
17. Turn right onto 72 Ave (signs for BC-1 E/Trans-Canada Highway E)


400 m
18. Take the ramp onto BC-1 E


104 km
19. Continue onto BC-3 E (January 21, 2012)


6.6 km
20. Continue onto BC-5 N


197 km
21. Continue onto Trans-Canada Hwy/BC-1 E **** Done on February 8th, 2012 ****


273 km
22. Turn right to stay on Trans-Canada Hwy/BC-1 E
Continue to follow Trans-Canada Hwy
Entering Alberta



221 km
23. Continue onto Trans-Canada Hwy/AB-1 E
Entering Saskatchewan **** Done on June 18th, 2012 *****



466 km
24. Continue onto Trans-Canada Hwy/SK-1 E


410 km
25. Take the SK-1 E/Trans Canada Highway/Victoria Avenue exit toward Winnipeg


550 m
26. Merge onto Trans-Canada Hwy/Victoria Ave E/SK-1 E
Continue to follow Trans-Canada Hwy
Entering Manitoba



566 km
27. Turn right onto Broadway/Trans-Canada Hwy/MB-1 E (signs for Trans-Canada Highway)


2.2 km
28. Turn right onto Main St/Trans-Canada Hwy/MB-1 E/Rte 52 S (signs for Trans canada Highway/MB-52 S)
Continue to follow Trans-Canada Hwy/MB-1 E/Rte 52 S



3.4 km
29. Turn left onto St Anne's Rd/Trans-Canada Hwy/MB-1 E (signs for Trans Canada Highway)


1.1 km
30. Turn left onto Fermor Ave/Trans-Canada Hwy/MB-1 E/Rte 135 E (signs for Trans-Canada Highway/Route 135 E)
Continue to follow Trans-Canada Hwy
Entering Ontario



192 km
31. Turn right onto Trans-Canada Hwy/ON-17 E


12.2 km
32. At the roundabout, continue straight onto Main St S/Trans-Canada Hwy/ON-17 E


400 m
33. Turn left onto 2 St S/Trans-Canada Hwy/ON-17 E


1.0 km
34. Turn right onto 8 Ave S/Trans-Canada Hwy/ON-17 E
Continue to follow Trans-Canada Hwy/ON-17 E



443 km
35. Turn left onto ON-102 E (signs for Thunder Bay)


32.9 km
36. Turn left onto Thunder Bay Expy/Trans-Canada Hwy/ON-11 E/ON-17 E
Continue to follow Trans-Canada Hwy/ON-17 E



689 km
37. Turn right onto 2 Line E/ON-550 W


2.1 km
38. Turn left onto Carmen's Way (signs for U.S.A)


1.3 km
39. Take the 2nd right onto Wellington St W


230 m
40. Take the 1st right to stay on Wellington St W


1.0 km
41. Turn right onto 2 Line E/ON-550 E
Continue to follow 2 Line E



4.8 km
42. Turn right onto Black Rd/Trans-Canada Hwy/ON-17 E


2.1 km
43. Turn left onto McNabb St


1.3 km
44. Turn right onto Adeline Ave


59 m
45. Turn left onto Trans-Canada Hwy/Trunk Rd/ON-17 E
Continue to follow Trans-Canada Hwy/ON-17 E



3.7 km
46. Continue onto Trunk Rd/ON-17B E (signs for Ontario 17 Business E)
Continue to follow ON-17B E



20.8 km
47. Take the Ontario 17 E ramp


400 m
48. Merge onto Trans-Canada Hwy/ON-17 E


283 km
49. Turn right to stay on Trans-Canada Hwy/ON-17 E (signs for North Bay)


119 km
50. Merge onto Trans-Canada Hwy/ON-17 E via the ramp to Ottawa


59.6 km
51. Turn right onto Trans-Canada Hwy/Valois Dr/ON-17 E
Continue to follow Trans-Canada Hwy/ON-17 E



233 km
52. Continue onto ON-417 E
Entering QC



181 km
53. Continue onto Autoroute 40 E


80.3 km
54. Take exit 80S for Autoroute 25 S/Trans Canada Highway toward Autoroute 20/Tunnel L.-H.- La Fontaine


550 m
55. Merge onto Autoroute 25 S


8.3 km
56. Continue onto Autoroute 20 E


396 km
57. Take exit 488 for Québec 289 toward Saint-Alexandre/Pohénégamook/Lac-Baker


550 m
58. Turn right onto QC-289 N


59.9 km
59. Turn left onto Rue Saint Joseph N/QC-289 N
Continue to follow QC-289 N
Entering New Brunswick



32.4 km
60. Slight right onto NB-120 E


15.2 km
61. Turn left to stay on NB-120 E


26.4 km
62. Turn left onto Avenue Laporte/NB-120 E


100 m
63. Turn right onto Rue de l'Église/NB-120 E
Continue to follow NB-120 E



1.9 km
64. Turn right onto the Trans-Canada Highway ramp to Frederiction


350 m
65. Merge onto NB-2 E
Entering Nova Scotia



496 km
66. Continue onto Trans-Canada Hwy/NS-104 E
Partial toll road



274 km
67. At the roundabout, continue straight onto Trans-Canada Hwy/NS-104/NS-4 Trunk


87 m
68. Slight left onto Trans-Canada Hwy/NS-105 E (signs for Trans-Canada Highway/Cheticamp/Baddeck/Sydney)


142 km
69. Take the N Sydney, Nova Scotia - Argentia, Newfoundland ferry to Placentia
Entering Newfoundland and Labrador



543 km
70. Continue straight onto Charter Ave


3.5 km
71. Continue straight onto NL-100 N (signs for NL-1/Trans Canada Highway)


41.6 km
72. Turn right onto Trans-Canada Hwy/NL-1 E (signs for Trans-Canada Highway/Saint John's)


91.5 km
73. Continue straight onto Robin Hood Bay Rd


12 m

Robin Hood Bay Rd

Weight loss history and goals:

August 16, 2011: Biggest in my life: 167lbs !!! egads, I'm only 5'2".
Return to SP and get serious.

October 15, 2011
156lbs done!
Nov 2, 2011
151lbs done!
Dec 3, 2011 147.5lbs done!
Dec 13
146 lbs Done!!
Jan 1, 2012
145 lbs Done! despite the holidays!
Jan 15
142.8 Done!!
Feb 1
140 lbs Done!
Feb 15
138 lbs or 140lbs (lupercalia celebration) Done.
Feb 29
still 137 lbs ... stressed out
Mar 15
135 lbs Done, finally
sick and holiday and spring break
Apr 9
134.2 lbs egads
Apr 15
132 lbs back on track but 1lb above goal.
May 1
still 132 lbs! I'm loosing the same 3 pounds over and over again. Saw 130 lbs for a couple of days but let it slip away.
May 15
131 lbs egads, mom in law in the house, muffins everywhere. synthroid reduced from 125 to 112.
May 27
133 lbs. It's going the wrong way, I feel like going for a nap.
June 1
132 lbs. ok so I'm not at goal. :( I just won't quit.
June 15 130 lbs done!
July 30 129 lbs yehaww!

Still to come

July 15
128
Aug 1
127
Aug 15
126
Sep 1
125
Sep 15
124
Oct 1
123
Oct 15
122
Nov 1
121
Nov 15
120
Dec 1
119
Dec 15
118


Current Status:


SparkFriends

SparkTeams



My Ticker:
May SparkPoints: 699


Recent Blogs:

Profile


Member Since: 8/26/2010

SparkPoints: 24,153

Fitness Minutes: 34,101

My Goals:
2013

June 1 140lbs
June 15 139 lbs
July 1 138 lbs
July 15 137
Aug 1 136
Aug 15 135
Sep 1 134
Sep 15 133
Oct 1 132
Oct 15 131
Nov 1 130
Nov 15 129
Dec 1 128
Dec 15 127


2014

Jan 1 126
Jan 15 125
Feb 1 124
Feb 15 123
Mar 1 122
Mar 15 121
Apr 1 120



My Program:
To master food knowledge, including the counting and measuring of nutrition. Reduce portions by 25%, then more.

FitBit Rocks!!

Say yes to a healthy me!





Personal Information:
I'm in Victoria, BC, Canada. My partner rocks my universe and we have a Havanese dog named Stella.

Other Information:
dog lover, web developer, science lover, geocacher, reader, atheist, lesbian. No Fear Here.

The fall of dropping water wears away the Stone. -- Lucretius

Other things being equal, it is better to be smart than to be stupid. -- Carl Sagan


The white light streams down to be broken up by those human prisms into all the colors of the rainbow. Take your own color in the pattern and be just that. -- Charles R. Brown





Profile Image