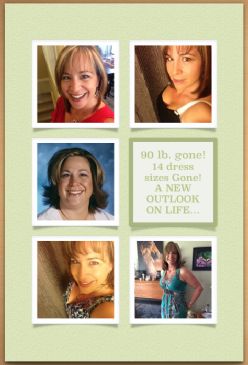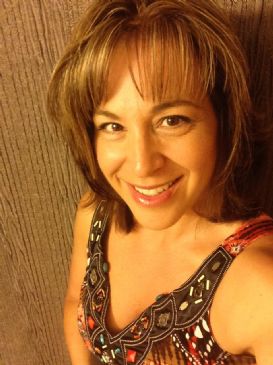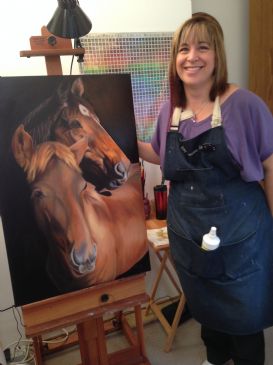 I have 46 pics in my gallery

Awards


On My Journey of SUCCESS!!
June 29. 2014
Working out 5 times a week. Eating more than I ever did before, just more fruits and veggies. Even juicing.
down to my smallest. I am on my way!
Hugs!
Angela

Yes!! I am 80 lbs down and at my lowest weight. I am keeping it and not revisiting it again that's for sure. I am determined to lose more and tighten and tone.
Hugs!!
Angela

01.01.2014
Happy new Year!
THIS IS MY YEAR! OUR YEAR!
SUCCESS WITHOUT ...
June 29. 2014
Working out 5 times a week. Eating more than I ever did before, just more fruits and veggies. Even juicing.
down to my smallest. I am on my way!
Hugs!
Angela

Yes!! I am 80 lbs down and at my lowest weight. I am keeping it and not revisiting it again that's for sure. I am determined to lose more and tighten and tone.
Hugs!!
Angela

01.01.2014
Happy new Year!
THIS IS MY YEAR! OUR YEAR!
SUCCESS WITHOUT DOUBT!
LET'S DO THIS!


05.11.2013
Hi My Friends!
Here is a little about my journey so far.
I have learned to love myself. It has not been easy. It is not complete, but it has begun and will continue to be a positive, enjoyable journey.
I have struggled with my weight for as long as I can remember. Trying one fad diet after another. If I had one wish, it would be to have never tried to 'diet' to begin with. I think then I would not have reached the pinnacle of my heaviest weight ever at 265 lbs on my 5'4" frame.
Having type 1 Juvenile Diabetes, does not help the situation either.
BUT I can honestly say I am slowly seeing improvements in my health on a daily basis! I have reduced the amount of insulin I need by 75%.
The pressures in my eyes from Glaucoma have reduced greatly, which has reduced my chances of going blind. My energy and positive outlook on life has improved so much, that it is hard to tell you how, unless you had seen the changes for yourself.
A huge noticable difference is that I have dropped 10/12 dress sizes since the start of my journey!!! The inches are coming off at a very rapid pace.
Now if only the scale will move along a bit faster! LOL!
I have the lapband and that has been a tool that has helped me. But I won't lie. It doesn't work like a magic wand. I WORK HARD. I EAT AS BEST I CAN.
My week is as follows:
Monday: Spin & ST
Tuesday: Walk/run
Wednesday: Boxing
Friday: Zumba (as schedule allows)
Saturday: Cardio & ST
And I do bonus exercises daily as well as walk when I can fit it in for extra.
Looking forward to getting to know you all.
I guess I have been rambling a bit too long here.
Hugs!
Angela

______________________
April 1, 2013
No joke, I am a work in progress. I am maintaining and struggling to lose weight, BUT I continue to lose inches and gain muscle.
I am NOT giving up. I may slow down now and then but I am back to giving it my ALL.
This is life.
My LIFE.
I am ALL IN!
Are you?

____
I am maintaining and still on my weight loss journey. This is a lifelong commitment and I hope that this year will see me reaching my goal, if not at least getting that much closer.

I still have close to 50 lbs to lose, according to my Doctor.

Will I do it? You bet you I will! Whether it takes a year or more I will do it with the help of my friends here on spark and at home; as well as my determination to succeed and enjoy life to its fullest.

Bring it on!

----

I DID IT!! I RAN MY FIRST 5K SEPTEMBER 30, 2012 AND IN LESS THAN 5 DAYS RAISED $1,124.00!!!
80 POUNDS DOWN!!! DOWN 12 DRESS SIZES!!!

----
75 POUNDS GONE!!!
So very happy and I am not going back!

I HAVE STARTED TRAINING TO RUN MY FIRST 5K! GO GIRL!

----


IT IS A NEW YEAR! WELCOME 2012!
I have lost @ 72 lbs and I am never going back.
I still have a ways to go yet and I am going to make sure I do it right.
With the help of all of you, my sparkfriends!
I will succeed.
I am here for you as I know you are here for me.
Love and best wishes,
Angela


August 20, 2011
I am enjoying my journey of self love. That is right, after a year on spark and 7 months of the lapband, I have learned to love myself. It has not been easy. It is not complete, but it has begun and will continue to be a positive, enjoyable journey.
I have struggled with my weight for as long as I can remember. Trying one fad diet after another. If I had one wish, it would be to have never tried to 'diet' to begin with. I think then I would not have reached the pinnacle of my heaviest weight ever at 265 lbs on my 5'4" frame.
Having type 1 Juvenile Diabetes, does not help the situation either.
BUT I can honestly say I am slowly seeing improvements in my health on a daily basis! I have reduced the amount of insulin I need. The pressures in my eyes from Glaucoma are reducing slowly, which reduces my chances of going blind. My energy and positive outlook on life has improved so much, that it is hard to tell you how, unless you had seen the changes for yourself.
A huge noticable difference is that I have dropped 8 dress sizes this year alone!!! The inches are coming off at a very rapid weight. Now if only the scale will move along a bit faster! LOL!
My one regret is that I had not been able to start this journey at an earlier time of my life. I (We) could of possibly had more children, instead of going through years of fertility treatments and drugs that also packed on the weight while changing my moods for the worse. ((Sigh))
But we are blessed with a wonderful child and that is more than I ever expected to have happen.
I am so grateful for my Spark Friends. They have helped me up the hills of my journey and kept me laughing while running down the valleys. One of the best things to help me start and succeed is finding and connecting on Spark.
From the bottom of my heart.
Thank you!
Hugs,
Angela



January 28, 2011
I have had the Lap Band for 2 weeks now and am starting to feel wonderful! I am in love with my scale and weight loss success'. I feel like Alice falling into the Rabbit Hole with her shrinking and the clothes getting too big. Oh what a wonderful feeling!
Knowing I have a lot of hard work ahead of me, will not slow me down. It will only make me push harder to succeed. This is but a taste of the journey to where I long and need to be. i will succeed! Will you join me?
Hugs,
Angela


WoW!
I can't believe how my journey on weight loss and life is progressing. True, I have not lost a great deal, but I have learned so much and have loads more to learn.
My name is Angela and weight loss has been an ongoing battle for most or my life. I have type 1 Diabetes and I hope to improve my blood sugars, as well as my A1C readings, to improve my life and reduce the risks of future complications.
I have been on Spark since July now and have greatly enjoyed the help and support of my Friends and members of Spark. The teams are enjoyable and it is very interesting to hear advice of the members. The saying that holds the most truth is "THOSE WHO SHOW UP, GO UP" in other words "THOSE WHO PERSEVER, ARE THE ONES WHO WILL SUCCEED". These words cannot be truer, each time I log onto Spark, I reinforce my desire to become a better person for myself and my family.
I have a wonderful husband and son who I would like to be able to spend a long life with. Weight loss to me means controlling or reversing my Diabetes and the complications it has with it, to ensure I can live a long fulfilling life.
Who would of known that I would also be a candidate for Lap Band surgery? I never thought I would be picked, but I was. I am waiting surgery in January (2011) and know this will help me succeed even more. It won't be a piece of cake, litterally! But I will make it work for me.
Hugs to you! I am cheering you on!
Angela
SparkFriends

SparkTeams



My Ticker:
Pounds lost: 79.0


Recent Blogs:

Profile


Member Since: 7/17/2010

SparkPoints: 66,869

Fitness Minutes: 76,105

My Goals:
I have committed to 5 days a week of fitness.
- Sunday & Tuesday Kickboxing
- Monday Spin & Strength
- Saturday ST and cardio
- Wednesday Zumba

SHORT TERM GOAL
To be accomplished starting as of now.
Eat clean. Re-evaluate my food choices and weed out non-Primal foods. Have been choosing sweets and flour items over the holidays and I feel awful. It is from the food choices I have been making. Too much processed and not enough natural.
Not a choice of have to, I Need to eat clean again.
--
Ran my first 5k 30/09/2012!!
I did it!!!
--
I am going to lose more and reach my goal this year! I will!!!
That is my goal.
Health and Happiness in 2012.

Ok, Time to update my goals! I am continuing to track & Record my Food Journal and Fitness Routine. I have increased my cardio to a minimum of 30 minutes a day. I do Zumba one day a week for an hour. Weight training 2 to 3 times a week. I want to get out of my plateau! Stuck and

My Program:
18.01.2013

- Sunday & Tuesday Kickboxing
- Monday Spin & Strength
- Saturday ST and cardio
- Wednesday Zumba


2012 a New Year.
I have started Kickboxing and love it! I still do Zumba, Spinning, weights and I have started running...not very well, but I am moving and that is what counts.
MOVE IT TO LOSE IT!

03.2011
MOVE IT!! That is my program, no excuses, no exceptions!
MOVE IT = LOSE IT!
Wish me well.

Lap Band was installed! January 14, 2011. Time to rock and roll!!

01.2011
Things are changing! I am exercising 25 minutes on the treadmill and have tried running for 1/5 minutes. Hard!
My insulin is going down. Brought my AIC from 8.7 to 8.0 now.
Positive attitude makes strides!

07.2010
The Nutrition Tracker is of great benifit to me and helps me to see what changes I

Personal Information:
Canada is home!

Kirby is our little dog and my shadow.

My art website is:
www.artentwined.com


Other Information:
I love to paint! I believe this is my passion in life and God's gift.
I also love reading which is not inducive to an active life style!

Profile Image