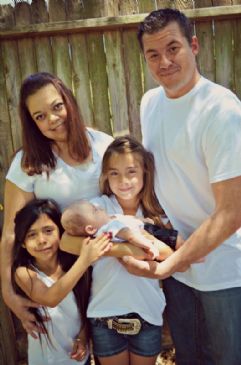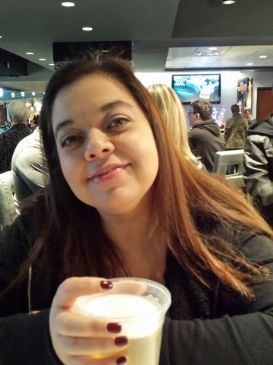 I have 26 pics in my gallery

Awards

Third time is a charm
It's plain and simple!! I have always put my family's needs before mine but that is going to change... I have really lost touch with myself and I need to learn to love myself again. I cannot give my husband and my kids the love they deserve until I love myself first. The #1 reason I do not love myself is because I don't like the way I look…

I am going to start my weekly weigh in to 'be aware' of where I am at and how I am doing.

Weekly weigh-in on Wednesday for goal ...
It's plain and simple!! I have always put my family's needs before mine but that is going to change... I have really lost touch with myself and I need to learn to love myself again. I cannot give my husband and my kids the love they deserve until I love myself first. The #1 reason I do not love myself is because I don't like the way I look…

I am going to start my weekly weigh in to 'be aware' of where I am at and how I am doing.

Weekly weigh-in on Wednesday for goal weight of 199 by my birthday June 7th, 2014

Starting Weight

W1 Feb 12-
W2 Feb 19-
W3 Feb 26-
W4 Mar 5-
W5 Mar 12-
W6 Mar 19-
W7 Mar 26-
W8 April 2-
W9 April 9-
W10 April 16-

_________________________________

MY STATS:
STARTING WEIGHT: 225
STARTING SIZE (bottoms): 16 snug
STARTING SIZE (tops): XL
BMI: 39.3

CURRENT WEIGHT:
CURRENT SIZE (bottoms):16
CURRENT SIZE (tops): L- XL
CURRENT BMI:

GOAL WEIGHT: 175
GOAL SIZE (bottoms): 09/10
GOAL SIZE (tops): Medium
BMI: 29.1
_________

You can make things happen, You can watch things happen, Or you can wonder what the hell happened.. We're making this happen -Captain Phil Harris

SparkFriends



SparkTeams



My Ticker:
current weight: 212.0


Recent Blogs:

Profile


Member Since: 6/8/2008

My Goals:
My goals are simple yet they feel impossible. I want to be healthy, fit, active and off my medications (blood pressure and high cholesterol).



My Program:
Prepare my food in advance (when time permits)

Drink water

Walk, Jog, Run whatever I can do


Personal Information:
My name is Christina, 35, born and raised in San Antonio, Texas. Damm Mexican Food! I have been married for 8 years and have a beautiful 7 yr old daughter and a 1 yr old baby boy. They are my world and I make sure I always take care of them..forgetting to take care of me! Time to change that. How can I take care of them if I am not around?

Other Information:
Goal..........Reward:

underconstruction

Profile Image