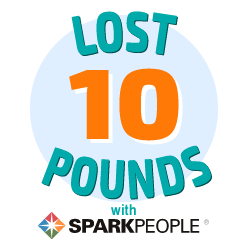 I have 66 pics in my gallery

Awards

Eddie's momma's life adventures...
--------2014 Goals/Info--------

2013 was a very hard year for me. I started my doctorate in the spring of '13. My dog Dolly hurt her back in February, had to have back surgery in March, and passed away in April. Several coworkers died or had family members that died in 2013, including my father's mother. Had an extremely hard course in the summer. The list goes on and on!

It finally culminated with me ended up in the ER two days after Christmas. I took a friend horse ...
--------2014 Goals/Info--------

2013 was a very hard year for me. I started my doctorate in the spring of '13. My dog Dolly hurt her back in February, had to have back surgery in March, and passed away in April. Several coworkers died or had family members that died in 2013, including my father's mother. Had an extremely hard course in the summer. The list goes on and on!

It finally culminated with me ended up in the ER two days after Christmas. I took a friend horse riding for his first time. My horse spooked at someone cutting down a tree. She dumped me, I severely bruised my right SI nerve (to the point I couldn't stand up & they had to call EMS for me). My friend, not knowing what to do since it was his first time, jumped off his horse, landed flat on his back and broke bones!

I spent the next two weeks on the heating pad & medications. When I went to work, my parents' had to drive me (had to live with them at this time too since I was barely able to walk, let alone do stairs). My orthopedist put me on a steroid (and I lost weight on it). I'm just now getting back to moving around and doing rather well to get over 5k steps a day (in Jan).

So right now my goals for 2014 are... to attempt to loose 2 lbs/mo.; get back to walking 10k / day (preferably 12k); decrease my: waist size, BMI, and % body fat; read at least 1 book a month; and exercise a minimum of 10 times per mo..

Right now I'm not so sure about the last goal (which was riding horses 2 times a month & I have since nixed that goal), as I'm not so keen on getting back up on a horse at the moment. My body has to finish healing first. But I think that the other goals are doable. It's just getting myself back into focusing correctly!

--------2013 Goals/Info--------

Ok, so getting back on track.
Supposed to update with my S.M.A.R.T. goals.

My goal for this year is to lose a minimum of 2 lbs. per month for a minimum total of 24 lbs. this year. I'm planning on accomplishing this by watching my carb intake and exercising at the college gym. The exercise is being backed by my taking a fitness course at the college, so I have a grade motivating me. I'm thinking that this qualifies as a S.M.A.R.T. goal.

--------Below is from prior to 2013--------

I've been on SP for awhile, but fell off the "wagon" in Oct of 2010 after my riding accident. Eddie, my horse, had reared up and landed on top of me. That accident really crushed my self-esteem and confidence. Since then, I've been riding with a new barn/trainer (who's been retraining Eddie for me too). They're a Christian barn and they've really worked to help rebuild my self-esteem and confidence since the accident.

During the Christmas 2011 holidays I decided I would like to start running. So I began a running plan for beginners (as described in
See larger image
Runner's World Complete Book of Women's Running). I started the plan the day after MLK day.

I also took a brave step and on Saturday, Jan 21, 2012 I rode Eddie BAREBACK for the first time ever! My trainers were even impressed that I was brave enough to do that. I guess it shows how much they and the Lord have helped me get past my fears!

Now it's time to focus on some other fears and learn to get over those as well! :)


Current Status:


SparkFriends

SparkTeams



My Ticker:
Pounds lost: 3.8


Recent Blogs:

Profile


Member Since: 1/23/2009

SparkPoints: 112,124

Fitness Minutes: 100,765

My Goals:
I am no longer in the obese category ... therefore my Current Goal is to ... get further down the overweight category, build muscle, and feel healthier!

And maybe, just maybe... get on a horse again before the end of the year.

My Program:
(Fall 2014)

Going to the gym 1-2 times per week with co-workers.

Exercising on the Elliptical when watching Netflix

Walking the dog... a lot!

Personal Information:
I own two horses, a dog & a cat.

I graduated with my M.Ed. in Instructional Tech in Dec 2008 from VSU. I am currently working on my Ed.D. in Adult & Career Education at VSU.

I've been working at Darton State College since August of 2001.

I'm 35, going on 36 ... single but dating now... and learning more about myself each and every day!

Other Information:
"The only power that memories have to hold you back is the power you give them." - Dr. Kevin Leman

Profile Image