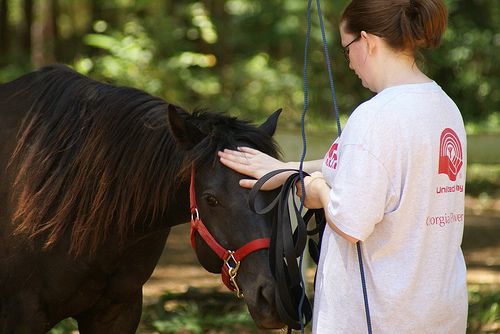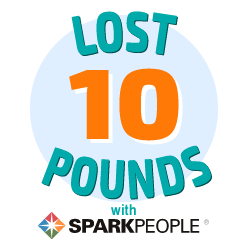 I have 17 pics in my gallery

Awards

Eddie's momma's life adventures...
Ok, so getting back on track.
Supposed to update with my S.M.A.R.T. goals.

My goal for this year is to lose a minimum of 2 lbs. per month for a minimum total of 24 lbs. this year. I'm planning on accomplishing this by watching my carb intake and exercising at the college gym. The exercise is being backed by my taking a fitness course at the college, so I have a grade motivating me. I'm thinking that this qualifies as a S.M.A.R.T. goal.

--------Below is from ...
Ok, so getting back on track.
Supposed to update with my S.M.A.R.T. goals.

My goal for this year is to lose a minimum of 2 lbs. per month for a minimum total of 24 lbs. this year. I'm planning on accomplishing this by watching my carb intake and exercising at the college gym. The exercise is being backed by my taking a fitness course at the college, so I have a grade motivating me. I'm thinking that this qualifies as a S.M.A.R.T. goal.

--------Below is from prior to 2013--------

I've been on SP for awhile, but fell off the "wagon" in Oct of 2010 after my riding accident. Eddie, my horse, had reared up and landed on top of me. That accident really crushed my self-esteem and confidence. Since then, I've been riding with a new barn/trainer (who's been retraining Eddie for me too). They're a Christian barn and they've really worked to help rebuild my self-esteem and confidence since the accident.

During the Christmas 2011 holidays I decided I would like to start running. So I began a running plan for beginners (as described in
See larger image
Runner's World Complete Book of Women's Running). I started the plan the day after MLK day.

I also took a brave step and on Saturday, Jan 21, 2012 I rode Eddie BAREBACK for the first time ever! My trainers were even impressed that I was brave enough to do that. I guess it shows how much they and the Lord have helped me get past my fears!

Now it's time to focus on some other fears and learn to get over those as well! :)


Current Status:


SparkFriends

SparkTeams



My Ticker:
current weight: 202.8

| | | | |
| --- | --- | --- | --- |
| 202.8 | 188.35 | 173.9 | 159.45 |

145

Recent Blogs:

Profile


Member Since: 1/23/2009

SparkPoints: 39,297

Fitness Minutes: 52,214

My Goals:
Current Goal is to be able to run 30 consecutive minutes before the first day of Spring 2013!

My Program:
(Jan-Feb 2012)

Mon - Fri Lunch Time:
Walk/Jog Intervals

Mon & Wed after Work:
Gym: Treadmill Warmup
Gym: Weight Machines

Tues & Fri after Work:
Horse Riding Lessons

Thurs after Work:
Latin Dance Class

Personal Information:
I own a horse, dog & cat.

I graduated with my M.Ed. in Instructional Tech in Dec 2008 from VSU.

I've been working at Darton State College since August of 2001.

I'm 33 ... single... just recently bought my own place!

Other Information:
"The only power that memories have to hold you back is the power you give them." - Dr. Kevin Leman

Profile Image