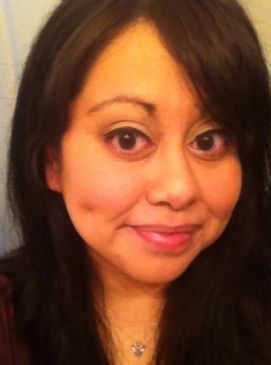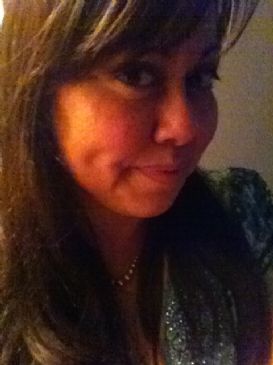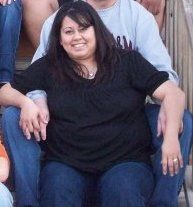 I have 13 pics in my gallery

Awards

I wish there was an easy button! Changes in my life for 2014.
Hey everyone! I'm Cherye and have struggled with my weight since High School.

I am trying to rid my life of needless stress, find better ways to fit exercise in my day, and control the portions of food I eat per day. I have switched to a less stressful job and while my activity has dropped, I'm hoping to adopt better eating habits now that I am not running around like a fool at work and not taking care of myself.

My boss at work has got me intrigued on trying out ...
Hey everyone! I'm Cherye and have struggled with my weight since High School.

I am trying to rid my life of needless stress, find better ways to fit exercise in my day, and control the portions of food I eat per day. I have switched to a less stressful job and while my activity has dropped, I'm hoping to adopt better eating habits now that I am not running around like a fool at work and not taking care of myself.

My boss at work has got me intrigued on trying out nutrisystem. It seems like a good alternative to me, because at my previous job I was too tired to eat or had no time to eat. My employees were always worried about me not eating properly. Though I dropped some weight, it was not in a good way. Especially because of how physical my job was. Now I work in a retail store that doesn't require strenuous labor, and I have time for lunches. I just don't know how to eat normally anymore. I have no idea what to eat for breakfast or lunches. LOL, sounds silly, I know, but when you give those things up for two years, it becomes ingrained and a habit. Now I have to relearn to eat normally and proportionally. It seems like it would be easier, I really wish there was an easy button for food. LOL.

Currently my husband and i are using the Fitbit One and the Aria scale to monitor our exercise and weight. I love the simplicity of the devices. They hook up to my Spark page for automatic updates. i'm a tech nerd I guess :)
SparkFriends

SparkTeams

My Ticker:
current weight: 230.0

Interact with CHERYEGRACE







Recent Blogs:

Profile


Member Since: 10/9/2008

SparkPoints: 15,350

Fitness Minutes: 27,905

My Goals:
I'm not trying to be a size 2 but just be what I am supposed to be naturally. I have a small bone structure and am carrying around over 80+ lbs over what I should actually weigh My long term goal is to get to 130 lbs. My short term goals are 15 lbs per calendar quarter:

Jan - March: 200 lbs
April - June: 185 lbs
July - Sept: 170 lbs
Oct - Dec: 155 lbs

My Program:
Learning to proportion my food to normal sizes again.

Personal Information:
I'm 39 (fixin' to be 40 in May!) and from Central Texas! I've recently married (Oct of 2009) and have a Thyroid problem.

Other Information:
When I accomplish my goals, I plan on rewarding myself by:
-210 - A manicure
-200- A new haircolor
-190- A new pair of tennis shoes
-180- A new pair of jeans
-170 - A spa day


Profile Image