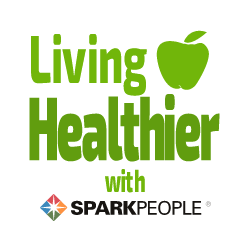 I have 13 pics in my gallery

Awards


Cherie55's Page
I lost 78 pounds from 1997 to 1999, and kept it all off until 2 years ago. I got very ill and very depressed and gained back 30 pounds. Now I am starting this program to take off the pounds I gained and take off about 15 more...so the goal is to lose 45 pounds altogether.

I know I can accomplish this because I have done it before! It is very important for my health! I want to be as active and healthy as I possibly can until I die...no wheel chairs for me, If I can possibly do ...
I lost 78 pounds from 1997 to 1999, and kept it all off until 2 years ago. I got very ill and very depressed and gained back 30 pounds. Now I am starting this program to take off the pounds I gained and take off about 15 more...so the goal is to lose 45 pounds altogether.

I know I can accomplish this because I have done it before! It is very important for my health! I want to be as active and healthy as I possibly can until I die...no wheel chairs for me, If I can possibly do anything about it!

I have some real health issues to deal with on a daily basis. I am a very positive person who enjoys people and nature. I love flowers and waterfalls and fishing. I love to hike on and off trails. My illnesses limit me greatly, but I do as much as I possibly can.

Someone asked me how I lost all the weight before? I did it exactly as I am doing it now with SP. I walked everyday. I drank 8 to 12 glasses of water everyday. I ate healthy staying between 1000 and 1350 calories a day and I had supportive caring friends that stood by me and walked with me and supported me. They were my friends from my TOPS Club!

I have moved a couple times since then so I lost my close support system.

I am really glad I found SP. SP is my close support system now. I am on my way to a happier, healthier life. It is an uphill road, but I know I can do it! SP walks beside me and cheers me on everyday!!!

Sparkle and Shine in 2009!

January 4, 2009. I Joined The New You Challenge Boot Camp and Start at TOPS Tomorrow. I hung back from the Boot Camp because I thought it would be too hard. But Coach Nicole told us to work at our own pace and I did ok, not great but ok!

January 16, 2009 Spark Day!
Someone asked me how I am losing weight.
1. I am using the food tracker everyday.
2. I am exercising everyday and recording all my exercise on my fitness tracker. I love SP's trackers.
3. I am writing some daily and weekly goals and reviewing them.
4. I am on some Spark Teams that give me incentive and motivation to exercise and work hard on improving myself.
5. I keep my goals and desires right in front of me and I make working on them my Daily Priority! I have to take care of me before I can take care of anything else!

2/28/09 Focus, Focus, Focus
Focusing on Healthy Nutrition and Fitness! My Goals are right in front of me...on the refrigerator, on my desk, in my journal! On My Mind!!!

3/3/09 Today, I have lost 30 pounds with Spark People! WhoooHooo!!! I have worked so hard to get here! Spark People and my Spark Friends walked beside me all the way! I have finally met my most cherished and desired mini-goal!!! I am so proud of myself! Thank You Spark People...you showed me the way!

3/4/09

I have been reading some of the responses to my 30 pounds lost here at SP! Everyone is so encouraging and supportive and I feel like I am celebrating with all my friends here. It really is 1 pound, 1/2 pound, 1/4 pound at a time! And once in awhile we have a really good week and get a few pounds off! The Road is long and hard and there are many struggles, but the journey is so worth it and You Are Worth It! I am so proud of myself! I am proud of my friends here at Spark People too. The support and strength and courage I get from all of you is priceless and so wonderful. I know that I could never have made this journey to healthy weight loss and a healthier lifestyle without all of you coaching and cheering me on! Thank You My Wonderful SparkFriends! You are the greatest and I cherish your friendship and support and non-judgemental attitudes! You have helped me and picked me up, hugged me and encouraged me.

Thank you SparkGuy and Coach Nicole and Dean Anderson for your wonderful articles and everyone who works so hard here at SP to make us successful! I feel like you are all behind me like the Verizon crowd that supports the Verizon customer on the commercial. Thank you to each of you whose articles have taught me so much about proper nutrition, exercise, and how to live the healthy lifestyle on my journey.

Thank You to everyone who voted for me to be a Spark People Motivator. It really means a lot to me. Thank You to my Fibro Friends Team and Co-leaders. You are all awesome!

Thank You to all my teams, teams leaders and each member. I learn from you all and I am so grateful for all of you. You help me to get up and walk on after I fall down! You have helped me to go on and keep walking and working after 2 big surgeries! Thank You for giving me the courage to Keep On Keeping ON! I hope that I can help some of you the same way you have helped me.

Thank you to everyone who reads my blogs and encourages this foolish old lady on her journey. You All Make Me Stronger and A better Person!


Great Big Hugs and Appreciation To Each Of You!
Cherie

* * * * * * * * 1st Day of Spring 3/21/09 * * * * * * * *
OMG! I am Shocked!!! I have over 15,000 fitness minutes with Spark America!!! Me, the Couch Potato who sits on a fitness ball because it hurts too much to sit on the couch!

I can't believe it! All those 10 minutes at a time and 20 to 30 minutes here and there added up!!! WOW! 15,000 fitness minutes! That is SO Unbelievable!!! I am going to celebrate this! I think I deserve another new outfit, even though I didn't know I was heading to a goal (*o*) this is amazing to me!

I am dedicating this moment to all of my Fellow Couch Potatoes! GET YOUR BUTTS OFF THE COUCH!!! Come spend 10 minutes with me and lets go for a wonderful nature walk! See the new spring grass, how green and pretty it is. See the new flower buds and some little blooms that are brave enough to show their pretty little faces. Wow! Look at the trees, even new fresh green leaves are poking out here and there too! Look at the kids playing in the mud puddles! Kids will always be kids! Thank God!
Ok, keep walking my friends...there is more to see! Thanks for going on this little walk with me....Cherie

3/22/09 Today is International Goof Off Day! This is perfect and fitting for my Birthday! I laid around in bed til 10am!!! I am back laying on my bed posting here right now! So far my activity for the day has been eating breakfast and talking to some of my kids and grandkids! I am going to try to do some type of exercise later. I am not sure what I am going to do to celebrate. Maybe nothing. I am really just happy laying here on my bed watching tv and posting this note...Cherie

3/28/09 Re-evaluate, Adapt and Improve!
I do this often, I evaluate what is working for me, what isn't and what I can do to improve! This is in regards to everything. My food intake and calories, my fitness and exercise, my emotional eating, how my clothes fit and what needs to stay and what needs to be donated or thrown away or repaired. I do this with some relationships too. If a team does not work for me, I add my friends there to my friends list and then I find or try out another team I am interested in. Of course sometimes, I just get over whelmed and then I cut down on a lot of activity until I am feeling better or able to cope better. In all these situations, I ask myself what I can do to improve so that I can better achieve all my goals and be more healthy all around.

Hugs to my Spark Friends and SP and my Teams...I have learned a lot from you.
Cherie

* * * * * * * * * * * * * * * * * *

4/9/09 Lost 35 Pounds With Spark People!!!
I am so close to my goal now. It is exciting and a little scary too. Part of me wonders if I can keep it up, part of me still thinks I am too fat, even though other people are telling me I am really slimmer now. It is strange, but I look in the mirror and I still see fat. I think this is the first time I ever had a glimpse of how the anorexic people see themselves. I should see myself as slimmer but I don't see it much. I think part of the problem is that when I lost my weight before, I wore size med and small. I am into all of my old clothes now. This time, even though I weigh less now, when I go try on new clothes, I am mostly in Large sizes and only a few Med.. I ask myself how can I be 144 pounds and less and still be a large size? This is a quandary for me. I know I won't have a problem with anorexia because I love to eat way too much and I am taking off the weight in a healthy way. I am wondering if anyone else has these thoughts and feelings. Please send me a note or comment if you can identify with this. (Up Date On This Note: I am no longer feeling like this and I am into all medium and small sizes now, and I can finally see that I am slimmer. Still only a couple pounds to go to goal.)
Cherie

4/12/09 My BMI is finally in the Healthy Range! Whoo Hooo! A healthy BMI is awesome! I can't wait until I see my Dr at the end of the month and he sees I am at a healthy BMI. I don't think I have ever had a healthy BMI since I was about 25 years old! Whooo Hoooo! Spark People got me here! I love SP
Cherie

5/5/09 I joined the sweatsuit to swimsuit bootcamp. I want to continue to get firmer and get back into strength training.
Cherie

~~~~~~~~~~~~~~~~~~~~~~~~~~~~~~~~~~~~~~~~
~~~~~~~~~~~~~~~~~~~~~
My Goals: Starting 1/28/08...180
165...11/26/08 Whooo Hoooo!
160... Goal Met 12/22/08 Yes!!!
155... Goal Met 1/19/09 Whoo Hooo!
150...Most Desired, Intermediate Goal! Whooo Hoooo! Goal Met 3/3/09 ...Yes!!!
145... Goal Met 4/9/09 Whoo Hoooo! 35 Pounds Lost With SparkPeople!!!
140...Goal met 5/18/09 Whooo Hoooo! 40 Pounds Lost With Spark People!!!

MAY 18, 2009 I AM AT MY GOAL WEIGHT! Whoooo Hoooooo!
I have finally made my goal after 10 years! Whooooo Hooooo!

And as of today: I HAVE LOST 40 POUNDS WITH SPARK PEOPLE!!!
****************************************
*********************************
Sadly, over the summer being without the internet and support, I gained back about 20 pounds. Now, My new goal will be to take this weight off !


SparkFriends

SparkTeams



My Ticker:
current weight: 163.0


Recent Blogs:

Profile


Member Since: 1/28/2008

SparkPoints: 0

Fitness Minutes: 20,414

My Goals:
1. Walk for exercise, starting with 10 minutes until I am up to 45 minutes a day.

2. Drink at least 8 glasses of water daily. Drinking 10 now!

3. Stay within a calorie range of 1050 to 1350 calories.

4. Eat healthy, nutritious food that I am not allergic to.

5. Journaling and blogging about my journey to a healthier me.

My Program:
Becoming more active as my health improves by following through with my healthy weight loss plan. I have a book I can journal in. I have made some great friends here and we support each other along the way.

Personal Information:
My name is Cherie and I love my name! I have arthritis, fibromyalgia and allergies. I love to be outdoors and walk for exercise. I have grown children and 8 grandchildren. I like to read and chat online and do a little creative writing.

Other Information:
I play guitar, sing, write songs and poetry. I have some psychic ability and I am spiritual but not religious. I have a very crazy sense of humor that most people don't get. I would do anything to help anyone if it were within my ability to do so! I consider myself an artist and I live like a recluse at times. Friends are many, but really close friends are few! The largest crowd I sang in front of was 4000 people. I am not afraid to talk or sing in front of people at all. I have battled weight most of my life, because of thyroid problems, asthma, arthritis and fibromyelgia. I am basicly a happy person. I love almost all genres of music. And I like people, especially babies and the elderly!

Profile Image