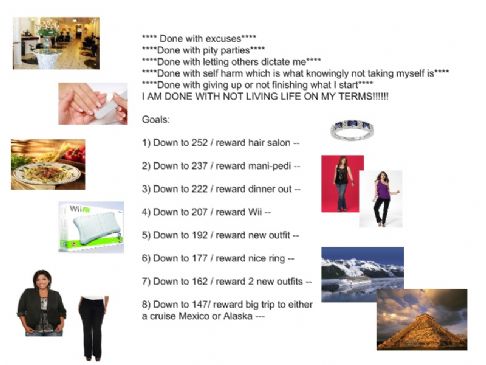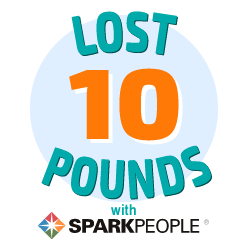 I have 23 pics in my gallery

Awards

Hidden Treasure
"Peace is to be found only within, and unless one finds it there he will never find it at all. Peace lies not in the external world. It lies within one's own soul."

I have been deemed "fat" most of my life. Family would say oh she just has baby fat. Or you will grow out of it. I was in societies eyes the fuzzy awkward worm. But I have a secret. Inside the awkward worm is a beautiful butterfly waiting for her time to pop out and fly.

I am wrapping myself up in my ...
"Peace is to be found only within, and unless one finds it there he will never find it at all. Peace lies not in the external world. It lies within one's own soul."

I have been deemed "fat" most of my life. Family would say oh she just has baby fat. Or you will grow out of it. I was in societies eyes the fuzzy awkward worm. But I have a secret. Inside the awkward worm is a beautiful butterfly waiting for her time to pop out and fly.

I am wrapping myself up in my cocoon. Preparing myself to molt away what I have held onto for years and one day I will burst free and fly out a magnificent Butterfly!

I am glad that I have found SP. When I started out I was unsure if I could even make it this far. I came in with little "no" power or consistency. Today I have lost almost 12lbs and I have gained will power and confidence in myself. I love that I have other beautiful butterflies with me on this journey. One day we'll all fly out of our cocoons and spread our wings & worlds with magical beauty.

Update 10/25/2010

Gained back weight since January... Trying again and so far I have lost: 4.2 lbs and am eating healthy. I am following the BL Diet where you get up and drink 2 glasses of H2O in the morning then eat for bf 1/2 protien 1 whole grain serving and 1 fruit, for snack 1 1/2 protien serv and 1 fruit serv, for Lunch 1 protein serving 1/2 whole grain serving and one veg serv, for snack 2 1/2 protein serv and 1 fruit serv, for dinner 1/2 protein serv 1/2 whole grain serv and 2 veg serv and no more than 200 calories from extra stuff. I am trying to become faithful to this as much as I can and drink 80 oz of H2O a day. Wish me Luck and I am routing you on too. We can do this together.

Update 1/3/2010 -

Results from 4 week goal starting 12/8/2009:

Wk 1 lost = 2.4 lbs
Wk 2 lost = .4 lbs
Wk 3 lost = -1 lb
Wk 4 lost = 3 lbs

Goal = 10 lbs
Lost = 4.8 lbs
Missed goal by 5.2lbs

Still moving forward! Honestly I didn't do well with my eating habits and drinking water. Looking to lose 10 lbs by 1/31/2010. I can do this!

Update 11/17/2009 -

I fell off of the spark wagon. I sadly not only gained back what I had lost while here but gained about 20lbs more. I was watching biggest loser and I thought this isn't the way I want to live my life. Rebecca from the show started out at the weight I am right now. She looks great. I want to look great. I may never be a size 6. My body wasn't made to be that size but I can be a healthier happier me and the only thing standing in my way of that is me. So here I am again recommitting to myself that I love me and I want all that me is supposed to have and more.

**** Done with excuses****
****Done with pity parties****
****Done with letting others dictate me****
****Done with self harm which is what knowingly not taking myself is****
****Done with giving up or not finishing what I start****
I AM DONE WITH NOT LIVING LIFE ON MY TERMS!!!!!!

Goals:

1) 12/26/10: Down to 252 / reward hair salon --

2) 3/6/11: Down to 232 / reward mani-pedi --

3) 5/15/11: Down to 212 / reward dinner out --

4) 7/24/11: Down to 192 / reward Wii --

5) 10/2/11: Down to 172 / reward new outfit --

6) 12/11/11: Down to 162 / reward nice ring --

7) 2/19/12: Down to 152 / reward 2 new outfits --

8) 5/13/12: Down to 142/ reward big trip to either
a cruise to Mexico or Alaska ---

9) 7/31/12 Down to 135 / reward a new me!!


I can't wait to meet the new me! Guess this space is for when I get there:


SparkFriends

SparkTeams



My Ticker:
Pounds lost: 12.0

Interact with CHELLEBELLE104






Recent Blogs:

Profile


Member Since: 7/8/2008

SparkPoints: 11,828

Fitness Minutes: 11,347

My Goals:
I want to lose around 130 pounds and get healthier and more active. I am also working on a long term goal of completing my college degree.



Starting weight is: 267
Current weight is:259
Weigh in is Sundays
Goals for next 7 weeks are starting

02/13/2010

Wk 1 goal 2lbs:

lost =

Wk 2 goal 2lbs:

lost =

Wk 3 goal 2lbs:

lost =

Wk 4 goal 2lbs:

lost =

Wk 5 goal 2lbs:

lost =

Wk 6 goal 2lbs:

lost =

Wk 7 goal 2lbs:

lost =

Goal = 14 lbs

Lost =




My Program:
Program Update: 10/33/2010


Program for next 7 wks:

Combo of Zumba, Wii Active 2 workouts, Gazelle Elliptical, Strength Training, Walking and Bike riding.



Less table sugar

Less white simple carbs

Less fried foods

Less eating out

Drink more Water



Personal Information:
My name is Michelle. I am 36 years old and have been at Sparkpeoples for over 2 years. When I first came I lost some weight. Things happened and I gave up. I tried again but I just couldn't get myself back. Now I weigh more than I have ever weighed. I gained back all the weight lost plus 20 lbs. I struggle with being able to push myself. I hope I can find others that can help push me until I can push myself and return the favor to someone else that struggles just like me.

Other Information:
It is a mitake to look to far ahead. The chain of destiny can only be grasped one link at a time. -- Sir Winston Churchhill



Plant seeds of expectation in your mind; cultivate thoughts that anticipate achievement. Believe in yourself as being capable of overcoming all obstacles and weaknesses. -- Norman Vincent Peale



Seek His will in all you do, and He will show you which path to take. Prov 3:6

Profile Image