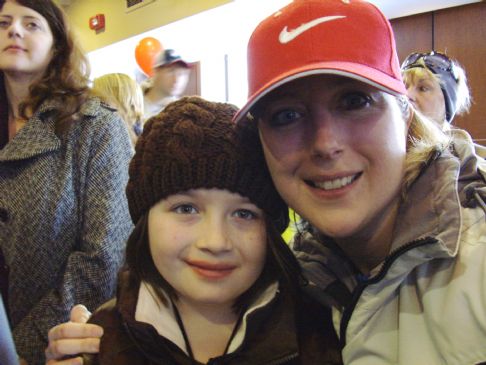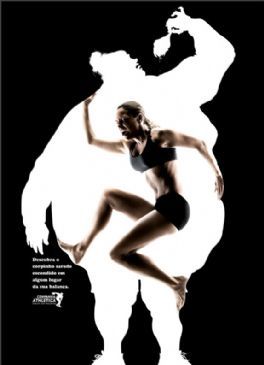 I have 33 pics in my gallery

Awards

On a mission to get in the BEST shape of my life!
I have made a decision...I will be the best that I can be...everyday. I will take the time needed to invest in myself. I will be patient with myself. I will connect with myself...body, mind and spirit.
****************************************
My Commitment to Myself

~ I will plan my meals and my workouts in DETAIL.
~ The Snooze button is evil...keep away from it!
~ Find the opportunities to workout. Every bit helps!
~ Limit TV time
~ Spend ...
I have made a decision...I will be the best that I can be...everyday. I will take the time needed to invest in myself. I will be patient with myself. I will connect with myself...body, mind and spirit.
****************************************
My Commitment to Myself

~ I will plan my meals and my workouts in DETAIL.
~ The Snooze button is evil...keep away from it!
~ Find the opportunities to workout. Every bit helps!
~ Limit TV time
~ Spend more time with my children ~ BE "TOTALLY" THERE!
~ Take 10 minutes out of my day to meditate and reflect on the things that I am grateful for in my life.
~ Cook more ~ Learn to LOVE cooking!
~ Have "me" time.
~ Make sure my hubby knows how much I love him!
***************************************
STRATIGIES TO SUCCEED

~ Each Sunday I will map out the week ~ plan meals, workouts and schedules. Each night I will read the weekly plan and modify it, if necessary, according to "things" that seem to pop up!

~ Get to bed on time each night...put the alarm clock across the room so that I have to get out of bed to turn off.

~ Journal nightly

~ Stop whatever I am doing and really "Listen" to my children when they talk. The laundry can wait, mute the tv, make time to have FUN! MAKE THE TIME!

~ Try one new recipe a week! It might be fun! Get the kids involved in the cooking process!

~ After the kiddies are in bed...IT IS ME TIME ~ to paint my nails, read, watch a tv show, blog on spark or just have quiet time!

Follow me on my journey ~ Read my daily blogs that will tell you how I intend to acheive a truly positive, healthy lifestyle ~ one day at a time.

Here I go...

1/02/2012 197.8 SW
1/08/2012 195.0

**************************************
Favorite Quotes:

Our lives are not determined by what happens to us but by how we react to what happens, not by what life brings to us, but by the attitude we bring to life. A positive attitude causes a chain reaction of positive thoughts, events, and outcomes. It is a catalyst, a spark that creates extraordinary results.

-Anon.

"All your life you are told the things you cannot do. All your life they will say you're not good enough or strong enough or talented enough; they will say you're the wrong height or the wrong weight or the wrong type to play this or be this or achieve this. THEY WILL TELL YOU NO, a thousand times no, until all the no's become meaningless. All your life they will tell you no, quite firmly and very quickly.
AND YOU WILL TELL THEM YES."

- Nike ad

"We don't become what we want, we become what we believe." - Oprah

There's a difference between interest and commitment. When you're interested in doing something, you do it only when it's convenient. When you're committed to something, you accept no excuses; only results." ~Kenneth Blanchard

"Most of life's failures are people who did not realize how close they were to success when they gave up."

Life is meant to be lived, not merely survived! ~ Fellow sparker Lisa

This week is gonna come and go regardless if we do anything with it or not. Time passes. You can choose today, to be one week closer to your goal by next week, or one week farther from it.
Choose Today.
Then be Diligent. Honest. Patient."
SS

"Pain is temporary. It may last a minute, or an hour, or a day, or a year, but eventually it will subside and something else will take its place. If I quit, however, it lasts forever." Lance Armstrong

'Never allow someone to be your Priority while allowing yourself to be their Option' --Author Unknown

"There are only two options regarding commitment. You're either IN or you're OUT. There's no such thing as life in-between."
- Pat Riley, basketball coach

The question isn't who is going to let me, it's who is going to stop me?" - Ayn Rand

Last is just the slowest winner."-C Hunter Boyd
****************************************
Chilly Chili 5k Race 2/08/09
44:23
14:27 pace




SparkFriends

SparkTeams



My Ticker:
current weight: 189.0


Recent Blogs:

Profile


Member Since: 6/27/2006

SparkPoints: 21,699

Fitness Minutes: 5,601

My Goals:
To live a posititve, healthy lifestyle.

2012 GOALS

40 by 40

Lose 40 pounds by the time I turn 40 years old on August 19, 2012

Tone arms

Run a 5k

Read at least 10 books

Monthly Date w/hubby

Monthly family fun activity night

Be a positive role model for my children

My Program:
Monthly goals...
January

Be aware of what I am eating

Prep meals on Sunday for the week ahead!

Take 10 min. DAILY to review the PLAN

64 oz of water daily

Log food plan into
spark

Exercise 3-4x week

Journal Daily

Post one motivational pic in my house each week

Practice positive affirmations - daily

Bedtime by 10 pm nightly

Spend at least 15 minutes a day catching up on daily activities with kids - a must!

Discuss and plan monthly date with hubby!

Discuss and plan monthly family fun day!

Personal Information:
I live in New York...
some of the things that I love to do is spending time with my family, watching The New York Yankees, reading, motivational quotes, health and nutrition books, my favorite flowers are sunflowers, i am a coffee addict and I am a magazine freak!



Other Information:
"even the slowest jog in the world is a jog and one step closer to the finish. "..... thanks Heather

"You can never beat someone that never gives up"...Babe Ruth

"Dead Last Finish is greater than Did Not Finish which greatly trumps Did Not Start."
SO GET OUT THERE!

What you do today is important because you are exchanging a day of your life for it. When tomorrow comes this day will be gone forever, in its place is something you've left behind... let it be something good.




Profile Image