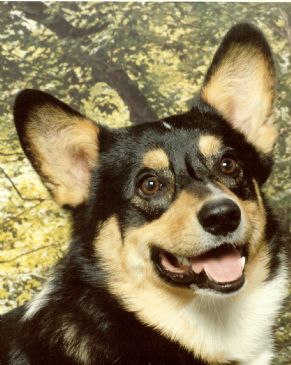 I have 33 pics in my gallery

Awards

Each Day Is A New Beginning
I am trying to live each day "in the moment" and be mindful of how I am living my life. My goal is to become the most authentic, true version of myself that God created me to be.

This is my motivation text for March 2014:

Great To Be Alive

Today is a beautiful day to be alive. It is a moment in time that is yours to live. It is filled with opportunity, and there are challenges as well -- challenges that will compel you to grow and become stronger. This ...
I am trying to live each day "in the moment" and be mindful of how I am living my life. My goal is to become the most authentic, true version of myself that God created me to be.

This is my motivation text for March 2014:

Great To Be Alive

Today is a beautiful day to be alive. It is a moment in time that is yours to live. It is filled with opportunity, and there are challenges as well -- challenges that will compel you to grow and become stronger. This day is yours from which to draw the priceless experience of living.

In this day, right where you are, there is astonishing beauty to be found, if only you will stop to see it. There are valuable lessons to be learned, if you'll take the time to consider them. This day is a blessing that has no equal and it is yours even now, as you marvel at its unique value. Just think of all you can do with this great and glorious day.

Think and consider, then get up and do. The real value of today is in the living of it. Be thankful that this day is yours, and express your gratitude by making full use of it. Today is a priceless gift waiting to be opened, so by all means open it up and live its full promise.

What a joy it is to be alive on a day like today. Be as fully alive as you can be and astonishingly, you'll make it even better.

— Ralph Marston

Read more at http://greatday.com/motivate/020215.html#w
ukUc1IH0iRmg87X.99



















Current Status:


SparkFriends

SparkTeams



My Ticker:
current weight: 219.4

Interact with CATHOLICCORGI





Recent Blogs:

Profile


Member Since: 10/1/2011

SparkPoints: 59,161

Fitness Minutes: 20,949

My Goals:
Be faithful to log in everyday and complete my entries.
Work to meet my goals consistantly.
Forgive myself when I make a mistake or an unwise choice.
Ask for help when I need it.

March 2014
Daily:
1.Begin each day with TAG(Time Alone w/God)
2.Exercise 15 minutes
3.Track! Track! Track!... eat "clean", healthy!
4. Drink at least 6 glasses of water every day.
5. No eating after 8pm.

My Program:
I am continuing to go slowly so that I establish long lasting lifestyle changes.
I will be mindful of what I eat and how it will affect my health in the long run.
Movement is movement..try to do "just a little more" everyday.

Personal Information:
I'm 58 years old.
I'm a hairdresser.
I live in beautiful North Carolina.
I love going to dog shows and showing Welsh Corgis.
I've been married to a wonderful man for almost 37 years.
I am a Christian who is trying to become the best person God intended me to be.


Other Information:
I am a Sidetracked Home Executive..a SHE! I also subscribe to FlyLady. I was born organized, yet I haven't found a successful way to keep the "body clutter" under control! UNTIL I discovered SparkPeople!

I get extra motivation by reading http://great day.com ... The Daily Motivator by Ralph Marston...



Profile Image