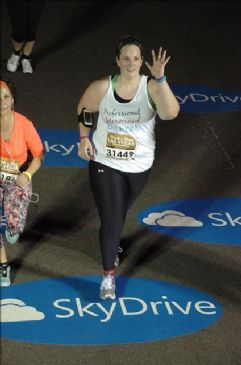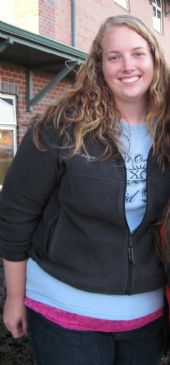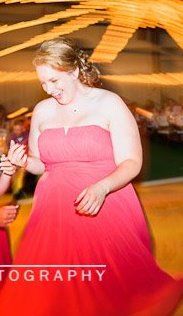 I have 10 pics in my gallery

Awards

I am beautiful, no matter what you say...
I started a winter challenge - representing team Black Panthers!!

I've been doing some reflecting and I realized I've been using the fat as a cushion between me and the rest of the world. I could always use my fat as an excuse to not do the things I've always wanted to do. I could just say, "No I'm too fat" when I was too afraid to do something. No more. Never again will I use the excuse of being too fat to not do something I want to do. It's time for me to start living my life as ...
I started a winter challenge - representing team Black Panthers!!

I've been doing some reflecting and I realized I've been using the fat as a cushion between me and the rest of the world. I could always use my fat as an excuse to not do the things I've always wanted to do. I could just say, "No I'm too fat" when I was too afraid to do something. No more. Never again will I use the excuse of being too fat to not do something I want to do. It's time for me to start living my life as I've always wanted to live it. I've always had this idea of what my life would look like someday when I was "really living it." I don't want to have to imagine anymore - I want to experience and LIVE. I want to do things I never thought possible. I want to accomplish the unimaginable. I want to make this dream I have always had of losing weight and living my dream life a reality. I want to feel like I belong in my own life and in the world around me - so often I feel isolated from the rest of the world because I'm fat. I'm bigger than all my friends. I want to be able to borrow my friend's shirt and not feel ashamed because I stretch it out. I want to live in a world where every single day can be the greatest day of my life, and should be, even if the greatest means painful, challenging, and changing. I don't think I really want to change myself, but I want to live in a body that is willing to change and is receptive to change and will be changed by where I am and the things around me. There is a whole world out there that I am not a part of because of the state my body is in, and I know that my fullest potential is out there - I just have to find it. I know that living in a healthier body will help me find it. 2013 is the year this all happens.

I'm taking 2013 to find my true self and my inner diva. I have to find the diva that's hiding under the fat. The diva who has been stuck under the fat for so long. She's crying to get out. I'll find her. I know I will. 2013 is my year. 2013 is the year I make a promise to myself and give myself permission and courage to focus solely on weight loss.

I'm trying something new in 2013, and doing a different challenge every month. As of January 20, here's what I have planned for the year:

January: Complete Janathon
February: Be vegetarian for the month
March: Take a photo every day
April: No-spend month
May: 100 pushup/200 situp/200 squat challenge
June: 30-day shred
July: De-clutter/clean out apartment
August: Organize/clean out music/photo library, documents, on my computer
September: Work on completing a pull-up
October: One sentence gratitude journal every day
November: No fast food
December: Run 100 miles

25 Before 25:
1. fun run (attempted one 9/15/12 - didn't complete)
2. half marathon
3. take a photo every day for a month (completed March 2013)
4. complete Janathon (completed January 2013)
5. 200 squat challenge
6. 100 pushup challenge (real pushups, not girl pushups)
7. 200 sit-up challenge
8. run a sub 10:00-mile (i may amend this depending on when i accomplish this one)
9. complete a no-spend month
10. do a real pull-up
11. get a massage
12. write in a journal every day for one month
13. paintball
14. become a vegetarian for at least a month (completed February 2013)
15. make a birthday cake for someone (completed February 10, 2013)
16. run a 10K
17. visit a winery
18. spend 25 hours media-free (no phone, computer, tv)
19. take a trip (even if just for a weekend) alone
20. cook/bake 25 recipes i've pinned on pinterest
21. complete the taco ride (completed April 4, 2013)
22. read 10 new books
23. make sushi
24. make a piece of pottery
25. open an IRA/investment account (complete spring 2013)
SparkFriends

SparkTeams

My Ticker:
Pounds lost: 31.0


Recent Blogs:

Profile


Member Since: 1/13/2009

SparkPoints: 53,137

Fitness Minutes: 46,438

My Goals:
I really just want to get healthier. That's my main goal. I want to become a better version of myself. And I want to do it while maintaining a positive attitude. I'm going to have setbacks. That's okay. I just have to remain positive about it.

My Program:
The same as everyone, really: eat healthier, exercise more. I'm just taking things one day at a time. Every day I wake up and tell myself that I can eat healthy and be healthy for just today. Just for today. I can do this for just one day. This helps me not become too overwhelmed by the big picture and how much I need to lose, but just focus on the day to day struggle of leading a healthy life.

Personal Information:
I'm Caryn and I'm a 25 year old grad student trying to make myself healthier. I am a public health graduate student, working to be healthy and happy and find a balance between school, work, and my self.

Other Information:
"In our humanity we have timetables in our hearts and, when our life veers away from those, we assume that we are off course or we have missed whatever it was God had for us at one point. I no longer believe that to be true. All we are asked to do is to trust God and keep following him, no matter how dark the path gets."

"Don't let your past decide your future. "
-Frederick R. Bliss

"In the confrontation between the stream and the rock, the stream always wins, not through strength but by perseverance."
-H. Jackson Brown

"He asks only for us to trust, to know with wonder that every grain of sand in the desert and star sprinkled into the night sky is there by his hand and his heart - and on purpose."

Profile Image