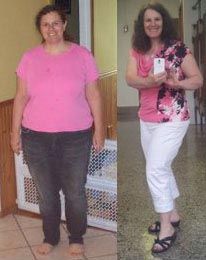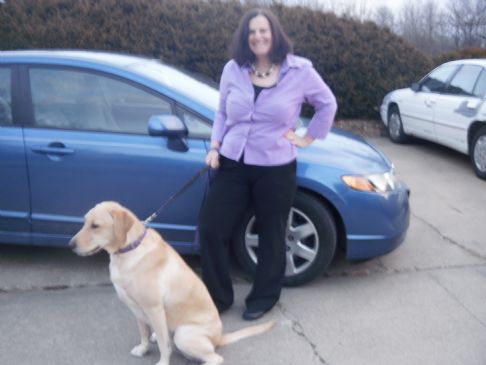 I have 41 pics in my gallery

Awards


Caren's Corner
I'm 54 years old today. I feel the healthiest I ever have in my life!

I'm living the lifestyle, eating & exercising like the slim, fit & healthy person I want to be; by body can't help but catch up, because I'm worth it, and I deserve it.

I've been painfully aware that I've lost large amounts of weight before, and gained it all back and more! I'm embarrassed I was 202 in 2007, 168 in 2008, 209 in 2010, and now I'm at 174. I want people to know that I gained 40 pounds, ...
I'm 54 years old today. I feel the healthiest I ever have in my life!

I'm living the lifestyle, eating & exercising like the slim, fit & healthy person I want to be; by body can't help but catch up, because I'm worth it, and I deserve it.

I've been painfully aware that I've lost large amounts of weight before, and gained it all back and more! I'm embarrassed I was 202 in 2007, 168 in 2008, 209 in 2010, and now I'm at 174. I want people to know that I gained 40 pounds, even though I was on SparkPeople. I know I'm not alone. Regain happens to other people, too. I feel for them, and want them to know that with the right kind of tools (mostly mental) you can lose the weight for the last time.

I'm 54, divorced and have 3 boys: 27, 24 & 16.

If you just can't get enough Caren, you can subscribe to my YouTube vlog at https://www.youtube.com/user/carenblue


Current Status:


SparkFriends

SparkTeams



Interact with CAREN_BLUEJEANS






Recent Blogs:

Profile


Member Since: 8/20/2008

SparkPoints: 79,526

Fitness Minutes: 81,980

My Goals:
My Goals:
-200 - Done 8/15/10
-195 - Done 10/2/10
-190 - Done 11/22/10
-185 - Done 7/9/11
-180 - Done 8/15/11
-175 - Done 12/20/12
Done again 8/8/13
-170 - Done 6/9/14
-165
-160
-155
-150
-145
-140
-135


My Program:
1200-1600 cal range

workout 6 days/wk



Profile Image