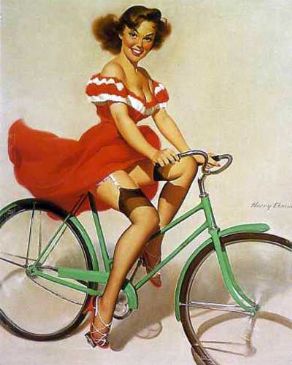 I have 2 pics in my gallery

Awards

Turn, and face the strange...
Oh goodness. The clichés of stop and start and stop and start begin.

I've done this more times than I can count, and have more than a handful of usernames floating around on this site. You'd think that I would have clued in and just done it already, but alas, that has not yet happened. Every time I have such magnificent intentions and start off so well, only to have it fade away, leading to yet another personal worst when I step on the scale.

Here we go.
...
Oh goodness. The clichés of stop and start and stop and start begin.

I've done this more times than I can count, and have more than a handful of usernames floating around on this site. You'd think that I would have clued in and just done it already, but alas, that has not yet happened. Every time I have such magnificent intentions and start off so well, only to have it fade away, leading to yet another personal worst when I step on the scale.

Here we go.

First goal: 225 by 9/1/2012 -- MET 7/25/2012
Second goal: 170 by 6/1/2013

--- Stats ---

Starting (6/6/2012)/ Current(7/25/2012)
------------------------
Weight: 255/225 (-30)
Waist - 37.5/34 (-3.5)
Hips - 53/48.5 (-4.5)
Thigh - 28/26 (-2)
Upper Arm - 15/13.5 (-1.5)
Neck - 14.5/14 (-0.5)
Calf - 19.5/19 (- .5)
Bust - 42/38 (-4)
Bra band - 36/33.5 (-2.5)
Belly - 52/48.5 (-3.5)

Total pounds: -30!
Total inches: -22.5!

Checkpoints:

1/1/2013 - 213
1/15/2013 - goal: 208.5
2/1/2013 - goal: 204
2/15/2013 - goal: 199.5
3/1/2013 - goal: 195
3/15/2013 - goal: 190.5
4/1/2013 - goal: 186
4/15/2013 - goal: 181.5
5/1/2013 - goal: 177
5/15/2013 - goal: 173.5
6/1/2013 - goal: 170
SparkFriends

SparkTeams



My Ticker:
current weight: 225.0


Recent Blogs:

Profile


Member Since: 1/17/2011

SparkPoints: 6,900

Fitness Minutes: 6,929

My Goals:
I have more goals than I can count.

Be happy, lose weight.

Graduate someday.

Dance, laugh, smile, sing.

Learn how to relax a little bit.

Enjoy myself along the way.

My Program:
Eat less, move more, smile increasingly.

Unfortunately I have an inexplicable pain condition that is currently preventing much in the form of exercise (on doctor's orders, strangely enough), so from here on out it's all about the food, baby.

Personal Information:
Just another early 20's ex-vegetarian chillin' out max and relaxin' all cool.

Other Information:
Love many, trust a few, harm none.

Profile Image